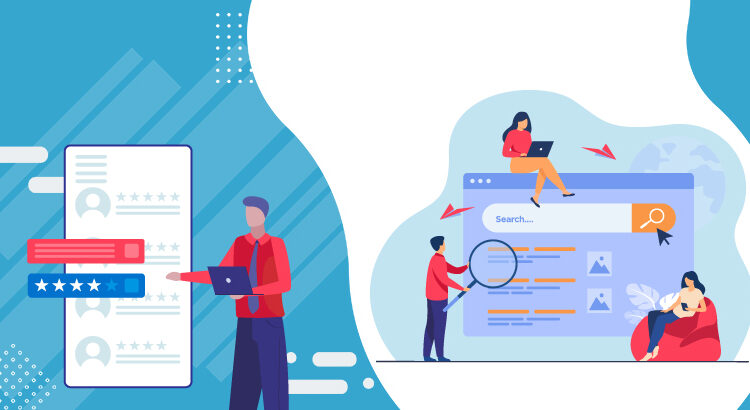 SaleHoo review | Best dropshipping and wholesale supplier directory
SaleHoo is a large repository of suppliers' Databases and wholesalers who can supply any commodity virtually. Salehoo ensures suppliers' credibility as it has a rigorous registration process to avoid risk. Here is the Salehoo review to learn more.
Simon Slade and Mark Ling, New Zealand-based entrepreneurs, established SaleHoo in 2005. Today, SaleHoo has over 8,000 trusted wholesale and dropshipping suppliers. These firms deliver more than 1.6 million recognized branded goods that you can offer to your clients.
Currently, SaleHoo has 137,000 paying members who benefit from these opportunities and is an excellent wholesale product directory that connects individuals to the suppliers or wholesalers, drop-shippers with over 2,5 million goods in the arsenal. Today, we will share our SaleHoo Review and try to find out if it is worth paying for.
SaleHoo Review- How it can help you out?
You can get all the details regarding the best-selling items at marketing giants via SaleHoo, and utilize that information to pick the product to be sold. They have a simple product listing like this product is sold at # 1, and this product is in # 2 positions, etc. Apart from that, they provide other commodity sales details such as trends, sales during a promotional season and regular season, etc.
1. Discover hot-selling trends and in-demand products
It would help if you watch the trends and items sold even on-demand in large numbers, and SaleHoo will guide you for this to happen.
2. Find which products have the highest profit margins
You have to be aware of the purchase of the goods with the highest profit margins, and with this, SaleHoo will help you.
3. Organized supplier details
Supplier information should be organized so you did not get confused and have your trading system in place.
4. Get insider deals from suppliers.
SaleHoo assists you to get insider contracts or transactions from suppliers.
5. Discover lucrative product ideas and low-cost suppliers.
You can get innovative concepts here and low-cost suppliers there.
6. Smart Seller Training
We all know that product quality is not the only criterion to buy it; quantity also matters. Moreover, instead of being a hard-working seller, you must also be a smart seller, encouraging you to earn more in a minimum of time.
7. Unlimited one-on-one access to support you via different channels.
It provides you with all the facilities you require. You can get unlimited one-on-one support through Facebook, mobile, live chat, and email.
8. 100% Satisfaction Guarantee
It ensures that you have no problems and tries to satisfy your demands.
9. 8,000+ Pre-vetted Suppliers
Approx 8000 suppliers are pre-examined
Three steps to make money with SaleHoo!
SaleHoo is a platform or a product kit that assists you to make your online business easier and lets you earn more money than you can ever imagine when you begin your own online business. They have several tools that help you instantly locate goods, vendors, reports, etc.
Now the question that arises is: How to make money utilizing SaleHoo, and the answer is that you have to make a lot of hard work and effort before making any sale here.
Step 1:
You have to be familiar with the dropshipping model and how it works. Examine different dropshipping guides, and also, you can watch the demo for SaleHoo before starting.
Step 2:
Prepare a list of the product ideas or suppliers that you have to work with. Locate at least two to three suppliers for each product you desire to sell, and then analyze the costs.
Step 3:
Start by posting questions about those products in different e-commerce forums. This directory is considered a fantastic platform for beginners. You can even call it an eBay alternative.
Salehoo Pricing
Currently, SaleHoo is allowing a flat price of $67 for full-year access. Plus, a new option enables it for $127 for lifetime access. Several times the services given here and the site has been extended and elevated, and now the price has changed to US$ 67 per year that shielding the cost of all the fresh features.
SaleHoo Reviews: Features
Money-back guarantee: SaleHoo gives a money-back guarantee of 60 days without any questions being asked policy. All you need to do is send an email with your receipt number to [email protected] for up to 60 days, or incorporate the 60th, and they will give you your money back.
Quality Support: When you face issues or need help from existing users, product manufacturers, and training tutorials, SaleHoo has outstanding support and training material.
World Class Training & Blog: They have a broad range of video tutorials to help you make the best value of SaleHoo tools.
Forums: They also have forums where you can get help from existing users.
Call Support: SaleHoo provides this call support to users to quickly solve the problem.
SaleHoo assistance is available via live chat, and they are also available by telephone and email from 5:30 p.m. to 1:30 a.m. EST, Monday to Friday. They also provide very prompt support through their Facebook and Twitter accounts.
Also, SaleHoo's support field is excellent as they have 50 step-by-step guides and videos. Since SaleHoo understands that most of their customers will want to sell on eBay and Amazon, they have also given some sales guides on those marketplaces.
You can also follow and interact with SaleHoo on Facebook, Twitter & YouTube using these platforms.
SaleHoo Reviews: Pros
Here are the things that we personally liked about SaleHoo.
1. Customer Service
If you search for a 'SaleHoo' customer service and find a bad word about them will be really hard-pressed. Many opportunities and decent opening hours are important for sellers to start.
2. Brands
Some excellent brands, such as Disney, Lego, Adidas, and Sony, are available through SaleHoo.
3. Suppliers
Vendors are screened to make sure that you are not scammed. If you've decided to find your suppliers, you could get complicated.
4. Training
It's not something we have planned while studying SaleHoo, but their field of training is excellent. They have taken time to analyze their clients, trawled on their discussion forum through issues, and put together comprehensive guides and videos to help them out.
5. No Hidden Fees
You pay a one-off fee of $67 a year and no hidden fees. You will end up giving a supplier an application fee, but you will do so in advance
6. Money-back guarantee
You have 60 days to try SaleHoo, and you will get a full refund if you want.
7. Low minimum orders
Another benefit for people looking for wholesalers, in particular, is that you may have purchased storage space and may not initially have a lot of space, or you may not want to spend too much financially. Thus, SaleHoo makes it easy by allowing low minimum orders.
8. Market research
Marketing research at SaleHoo is amazing. You can evaluate industry dynamics, use seasonal goods and estimate the level of competition to make that you make the right calls.
SaleHoo Review: Cons
Here are a few things that we didn't like about SaleHoo.
1. Not so simple to use
For some, unusually those who are still required to set up their online company, all of this information may seem a little too daunting.
2. Marketplace Fees
SaleHoo understands that many of its buyers will be utilizing eBay and Amazon to sell their goods. However, the profit margin may not be significant if you bought a commodity from a wholesaler or drop shipper and then sold it on one of those marketplaces. Third-party sites charge advertising fees and help you make money.
3. Branding
It's not only with the SaleHoo but with all wholesalers. As you sell things to other people, it's challenging to build a brand and a reputation for your company. That's why many vendors using SaleHoo don't trade on their websites and sell on third-party marketplaces instead.
4. No Location-based search
E-commerce companies and local online retailers advertise and sell goods for a particular geographic region. To improve their business sales in a particular targeted area may find it challenging to use this platform as there is no location-based search.
SaleHoo Review: Final thoughts
If you want to market domestically or target an international market, SaleHoo will seem appealing. Even if there are not many suppliers in those countries, you will profit from foreign dropshipping to expand your company internationally.
For novices, SaleHoo is great as it encourages you to sort suppliers by minimum order. Some suppliers give very low or even a zero-minimum order; if you're starting up, then keeping an eye out for them is crucial. We hope that you find this SaleHoo Review useful and help you out in getting started.
Read More: