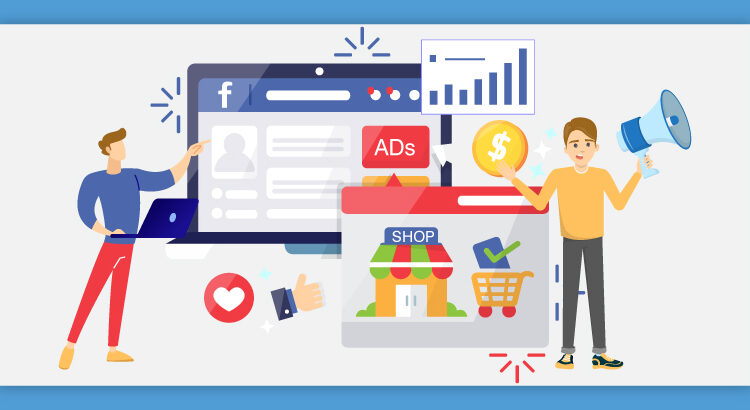 Amazing Facebook Stats For Building A Facebook Strategy.
Facebook is the oldest and widest-reaching social network that boasts a staggering number of nearly 2.8 billion monthly active users. With these effective Facebook stats for marketing, brands need to understand who is on the platform and how they're utilizing it.
Facebook demographics
People on Facebook hail from countries worldwide and are represented in all age ranges.
1. India has the most number of Facebook users in the world.
Among nations with Facebook users, India has the highest number of users at 310 million by far. The U.S. does not so closely follow it with 190 million and Indonesia with 140 million. But as you can see, global usage distribution is not restricted to the U.S., which is good news for international businesses or brands considering an international expansion.
2. 86% of internet users with $100k+ income use Facebook
The distribution of internet users utilizing Facebook is almost similar among all U.S. household income levels. The lowest percentage is 81% off $60–$70k earners, and the highest is 88% off $30–$60k earners. For advertisers, this is great news because it indicates that your tailored ads can target different income levels without bothering about a low target count.
3. Users ages 25–34 years are the highest demographic.
In the distribution of global Facebook users, 19.3% were male users between 25 and 34 years old, and 13.1% were female users in the same age range. While Facebook users can be seen at all ages, 72.8% are within the 18–44 years old range.
4. 32% of 12–34 year-olds use Facebook the most
Of all U.S. social media users examined, 32% of those aged 12–34 recognized Facebook as the social media platform they often used. This was a drastic drop from only five years ago when the top usage was at 58%.
Facebook ad stats:
Facebook ads are the bread and butter of the company's profits. There are both general averages and industry averages for Facebook ad spending. And these days, it takes more than a pretty picture and witty copy to craft an impactful for ads. Use these Facebook stats to bolster your knowledge about Facebook ads.
5. The average Facebook CPM is $5.31 & CPC is $0.43
Across all available channels in Facebook's Ads Manager, the average cost per thousand (CPM) is $5.31. This number steadily rose through 2020. For the average cost per click (CPC), though, the number remained relatively stable at $0.43.
6. Facebook's total ad revenue is $20.7 billion.
In a 2020 Q4 earnings call, Facebook disclosed that its total advertising revenue was $20.7 billion. The company recorded a 25% year-over-year growth in this revenue stream. Some considered that the global pandemic turned many retailers to focus on the online space, expanding their Facebook ad spending.
7. Status ad creative type has the highest CTR.
Among all the creative types available in Facebook ads, status ads have the highest CTR of 6.65%. It is a little surprising, given that video ($157.15) and share ($146.16) have the two highest average spends. Status ads are averaging only $58.27 in ad spend.
If you are looking for a higher CTR in your ads and you've been investing in video ads, perhaps test out status ads instead. They're a lower investment and are simple to execute.
8. Facebook has the most ads & highest CTR.
Facebook Ads Manager allows four different ad placements: Facebook, Instagram, Messenger, and Audience Network. Of these four, Facebook dominated at 45.2% of ad placement preference with good reason. The click-through rate (CTR) on Facebook is 3.90%, much higher than the next placement of Audience Network at 0.99%.
Facebook Features Stats: Facebook Strategy
Facebook has many distinctive features, from Groups to videos. There are several to keep track of, and only some of these features are highly relevant for brands. If you're looking to try a distinct tactic in for your strategy, here are some Facebook stats to get you going.
9. 26% of Facebook Group users' primary group is around a hobby or activity
It's no surprise that Group usage increased during the pandemic. Facebook found that 26% of users' primary group is built around a new survey hobby. That same survey noted that 86% of Facebook group users whose groups are primarily online would continue engaging in their group at either the same level (48%) or more frequently (39%).
Given this rise in Group use, learning not just why people use Groups but also how it is paramount to implementing a Facebook Group marketing strategy.
10. More than 1.4 billion people are using Facebook Groups every month.
With guidelines that advised against in-person gatherings, people looked for more ways to stay connected than over. In its annual Communities Summit, Facebook disclosed that a stunning 1.4 billion people are using Facebook Groups every month. Because of this rise in Group use, the social platform revealed several new features to make Group posting and admin monitoring easier than ever.
11. 15% of all Facebook content is video
Between Live and native videos, video content totaled 15% of all content on the network. In 2020, most of this video content (71%) is published by Pages with over 100k fans.
12. Vertical videos generate the highest engagement rate.
Between landscape, square and vertical formats, vertical wins out with the highest average engagement rate of 0.35%. This being said, landscape videos are still the most popular format on the network, making up 52% of videos. Square videos make up 33%, and vertical videos 15%. Social media video marketing can assist multiple different goals and all the stages of the buyer's journey.
Facebook usage statistics: Facebook Stats
While it's good to know what the basic demographics are for Facebook users, it's also necessary to note how they handle the platform. How often do they check Facebook, and what do they use to access it? Understanding both can help tailor your content type.
13. 2.79 billion people globally use Facebook
As the most-used social platform in the world, Facebook boasts a global number of 2.79 billion users. Within the U.S., this number is expected to rise from 228.6 million currently to 237.8 million by 2025. The projected number constitutes 69.1% of the U.S. population. The growth in usage penetration is small, only rising 1.9 percentage points over four years.
14. Facebook users almost exclusively use mobile to access Facebook.
Among its many users, 98.3% accessed Facebook via mobile devices, and 79.9% of users only used mobile. It is especially important for businesses that have Facebook Pages. Consider these Facebook stats before making these ads and posts on the Facebook desktop site, you still require to ensure that they look good on mobile, too.
15. 36% of Americans get their news from Facebook
When surveyed about their news sources, 53% of Americans say they get it "often" or "sometimes" via social media sites, with Facebook at the top of the list.
Despite 59% of those who rarely seek news on social media thinking that the news on social media is mainly inaccurate, social media still works as a news source for many people. Because of widespread misinformation, Facebook lately implemented new fact-checking policies to ensure that the news being shared is true.
16. 73% of U.S. Facebook users log in daily
A notable amount of people who utilize Facebook log in daily. Every week, the number grows to 93% of users. Login frequencies can influence how often you run your ads and create brand posts.
17. 57% of U.S. social media users use Facebook to share content
In a February 2019 Statista report on what U.S. social media users do on the networks, it was discovered that 65% of them use Facebook to view photos.
Facebook is still a personal networking site, though. Of all the networks, it ranked the highest in sharing content with everyone (57%). This is closely followed by 46% of users watching videos and 43% sharing content one to one.
18. The highest engagement time on Facebook is Wednesday at 11 a.m.
Through user data, we have identified the best times to post on each social network. But because 2020 was a year with some significant usage changes expected to stay for 2021, the best engagement times have been updated.
While every weekday at 11 a.m. CST is a high engagement time, Monday, Wednesday, and Friday at 10–11 a.m. were also shown to rank high. If there is a drastic shift from working from home to back in the office, the engagement times will likely change again.
19. The average engagement rate per Facebook post is 0.27%
In a 2020 study, it was found that the average engagement rate per Facebook post across all industries was 0.27%.
20. Politics beat up all other categories
In the same study, while comparing industries, politics beat out every category at a 0.90% engagement rate per post. It is perhaps unsurprising given the amount of social media chatter that politics took up due to 2020 being an election year in the U.S.Two-thirds of Facebook users visit a local business Page weekly.
Across all the nations that Facebook users are in, two-thirds of them report visiting the local business page at least once a week. Make sure that your business's Facebook Page is updated with your latest information.
Conclusion
Now more than ever, it's essential for businesses to hone in on their online presence. As it is the most-used social media platform globally, it seems to reason that Facebook should be near the top of your list.
Facebook Groups and ads are now more important for brands than before. If you're stuck on how to increase your brand's engagement, explore these ideas to increase your Facebook engagement and understand Facebook stats.