10 Effective Email Marketing Strategy to Improve Campaign Conversions
Email marketing is one of the best strategies to create a high conversion campaign. It plays a pivotal role in shaping the interest of users in your services. Email marketing strategy is quite affordable and impactful for seeking the best conversion campaigns.
It directly reaches out to your clients and delivers your message. One can't deny the importance of conversion rates in the business. Emails have an undeniable potential of increasing conversion rates.

Top 10 Effective Email Marketing Strategy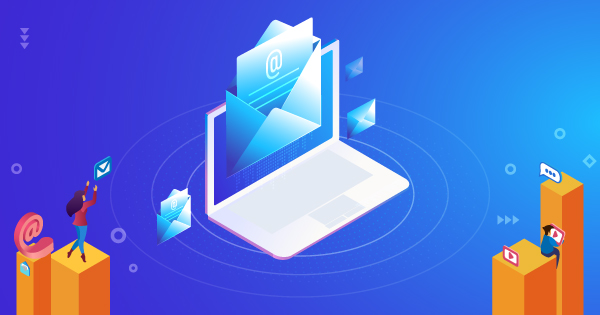 1. General emails with discounts and offers
The foremost thing on which you have to focus on is creating emails rich in prospects of offers. Allure your customers by giving them good discounts. Try to think from the mind of customers while creating mail templates. On average, 12 out of 15 customers engage more in services that provide offers. Present yourself as an affordable service provider in front of customers. It is the best way to root into the hearts of clients.

Strategize your emails from the perspective of customers. Allow them to use your service for absolutely free for the first time. It might bother you in the profit term. But, it is an excellent tactic as it will aid you to engage the customers for long term associations.
2. Segment your customers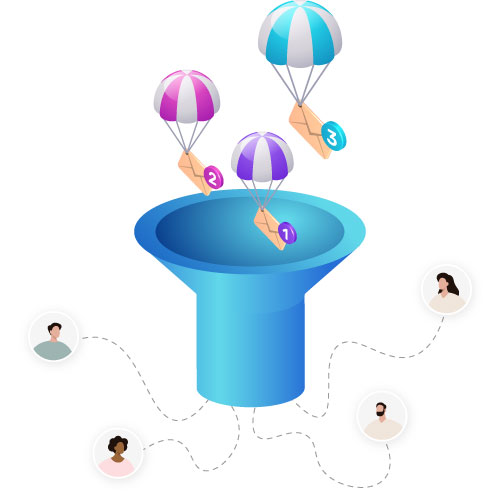 Create emails by segmenting your customers. By segment, we mean dividing your customers based on their interests, areas, services, and various other factors. There are four ways to segment customers. The first is to segment them on a geographic basis—the database stores all the related information of the customers.
Local, regional, language are essential criteria present in geographic segmentation. Separate these customers and send emails to local and regional communications. The next one is demographic parameters. Create a list of people based on age, occupation, and gender and appropriately send them emails.
For example, if there are younger citizens in the database, contact list, then, tailor emails according to their requirements. Therefore, mentioning as – this is the best offer in our services for younger citizens.

You can also segment the customers by observing their engagement with your firm. It is known as behavioral segmentation. Observe the loyalty of your regular customers and the services which they generally prefer.
Then, keep on sending them emails based on their interests and update them regularly about them. Segmentation is an excellent method to prioritize customers. It boosts the email marketing strategies by adding more grace and efficiency to them.
3. Integrate social media within your campaign
Social media is a phenomenal tool in the contemporary era and enhances your presence to the next levels just by using it. Collect potential contacts from social media and urge them to sign in to your services. Make sure you sound realistic and appealing to the users. Integrate the prominent social media platforms such as Instagram, Facebook, Twitter, Pinterest, and LinkedIn within digital email marketing.
Social media has the sheer potential of raising the eminence level of your firm. A good portion of people uses social networking media regularly. If you resort to mixing social media and email marketing, then you can gain higher profits. ROI increases to multitudes when social media platforms are a part of email marketing strategies.
4. Crisp and direct emails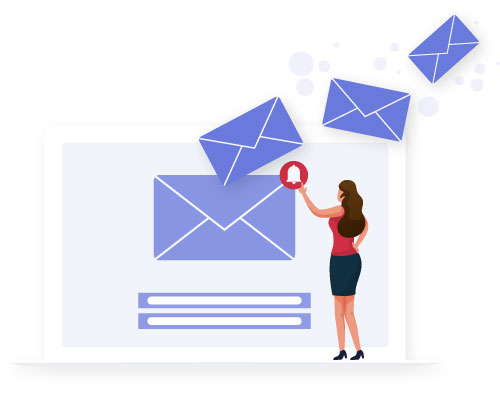 Develop short and engaging emails. Think everything from the mind of a customer. An average layperson hardly bothers to read long emails. It is essential to create compact and meaningful emails. Add an exciting touch to your mails and grasp the attention of the users with creative content.
Digital technology is a powerful weapon in the direction of creating exceptional strategies for a successful business. Make sure; you make the best out of it to gain excellent conversion campaigns. Email marketing strategy is a beautiful alternative over all the standard and expensive branding techniques.
It has the potential of increasing the overall market value and position of your business. By integrating the right strategies, one can excel in the marketplace efficiently. So, keenly deem all the prospects of an email marketing strategy to get the best conversion rates.
5. Get a good email builder
Email builders are the software tools that help you in generating thousands of valid emails. It is imperative to go with a result yielding an email builder. The results are ineffective and miserable if you go with poor quality of email builders. So, search well and purchase the promising one.
A good email builder brings the best conversion rates to your business. Higher conversion rates are equally as important as anything in corporations. They increase the lead generation. When there are a good number of leads, then traffic automatically increases.
If there is high traffic on your website, leading business, then your services greet more customers. Thus, hire or use an impeccable email builder and savor the most out of it.
6. Mobile Compatible Emails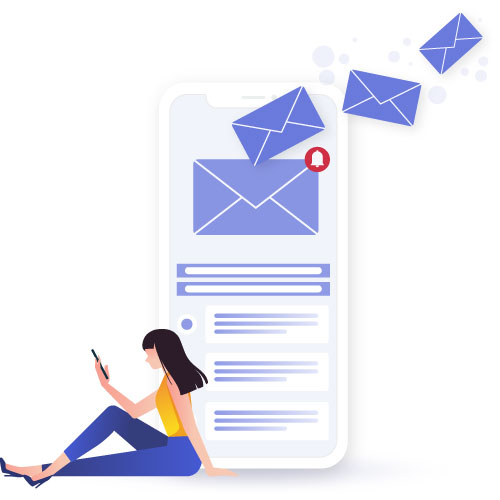 The trick of sending emails on desktops and mobiles is the best trick to bolster email marketing. Mobiles are far handier as compared to any other equipment. By sending mobile-based emails, the chances of customers reading them increase to a greater extent.
This kind of mails rapidly triggers the users to have a look at the services. Generate adaptable emails and maximize your reach. Deliver emails that are high in quality and meet the prospects of user interface and user experience. They will catch more customers, thus benefiting your firm.
7. Contact inactive users
Contact your absent users to increase the conversion rates. Some users are not that absent; they just forgot to have an in-depth check on your email. In these instances, reach your customers. Start sending them mail like Hey; you missed completing the process of logging in to our services.
Send them interactive mails like Hello, we are listening to you. Complete your sign in process and reach us. These types of mails will do wonders for you.
They will create attention in your inactive customers. This strategy is one of the most effective email marketing strategies. It directly establishes your reach to new customers and enhances conversion rates.
8. Integrate A/B testing concept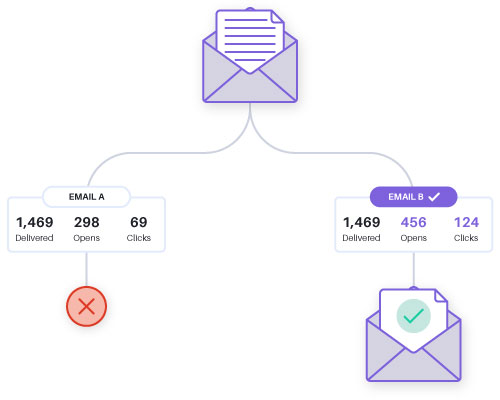 A/B testing is one of the essential strategies to integrate within email marketing. It is also prominently known as split testing. It is a procedure that lets you analyze and hypothesize the best style of emails. You can easily incorporate it into your business's portfolio.
All you have to do is to prepare two sets of different kinds of email templates. Now, divide your customers into two sections. Send one model to a particular part and the remaining one to the next lot of your customers.
Now, you have to observe which one of them is extracting the maximum output. Keenly discern which one is attaining more interest and feedback from the users. Use that specific one for all the further email marketing processes.
You can try the same with four variants or as many as you want. It is an excellent technique that will let you acknowledge the best style for your email marketing strategy.
9. Add a personal touch to emails
Interactive and personalized emails are a crucial part of an effective email marketing strategy. If your mails sound appealing, then customers will shift their focus to your services. That is why always add a pinch of personal touch to all the emails.
Now the question arises on how to add it. Just use simple tricks such as Dear customers, we care for you, here is the best service, etc. Just make the mail more heartwarming and beneficial for your customers. Address them firmly, and you can get the best customer's attention quickly. Uniquely treat your customers. It is the best and effective way to develop a great customer base.
10. Keep generating emails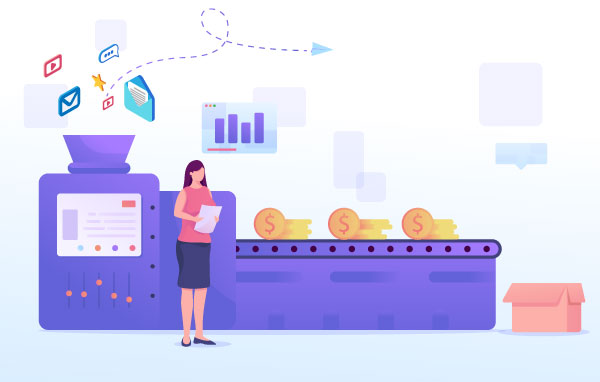 Keep on generating the right amount of emails. It helps in keeping your customers engaged with your services. When you send regular updates via email then, your users get to know more about your firm. It enhances their interest in your services.
A good number of surveys portray that the companies which send more emails receive more conversation rates and leads. It is vital to send periodic emails to your customers. It keeps their interest intact within your services.
In general every sector of business, the competition is at the highest. It is better to be smart with all the official tactics and strategies than to fail in the market. Beat your competitors effortlessly with the perfect plan. Business is a risky yet highly advantageous venture. Your wrong moves can lower your position, whereas your right actions remarkably magnify your performance.

Conclusion
These tips are remarkable in improving the concept of email marketing. If you wish to achieve high campaign conversions, then imbibe these strategies into the marketing of mails. The business world demands you to be agile and smart rather than confused and sophisticated.
Organize brisk but mindful actions and greet success in your business. Emails are a powerful tool to increase your image in the market. Resort to the most excellent strategies of email marketing and triumph with glory in your business.
Read More: