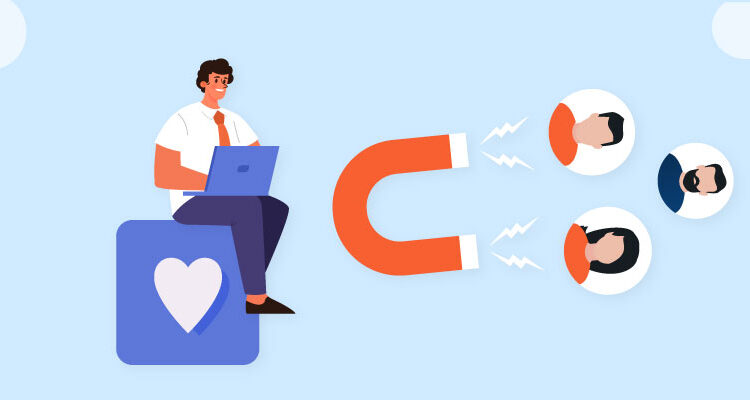 15 Actionable Customer Retention Strategies That Work
Customers are always critical for the growth of businesses. However, acquiring customers is challenging and even more difficult to retain. As a result, most companies are putting more time and effort into formulating customer retention strategies
A good business strategy is important for brand building and promoting your product. Having an effective marketing team and good after-sales services is a great way to keep your customers intact. We will reveal 15 actionable customer retention strategies that work for businesses.
Best Customer Retention Strategies Your Business Should Use
1. Prioritize Customer Experience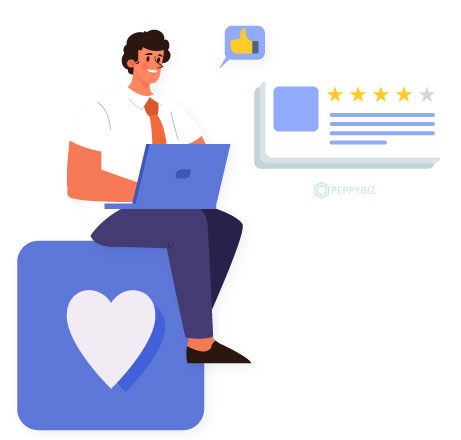 To keep your customers intact, ask them about the flaws and improvements they want in your products. All your decisions impact buyer's perceptions and decisions. Know all about the customers by having an interactive channel. It includes touchpoints like websites, customer support, and one-touch navigation.
Focus on customer satisfaction to create a reputable interaction. Attract first-time customers to become loyal patrons by giving them valuable credit points. Happy customers will become valuable assets and will remain with you for a longer duration.

2. Analyze Metrics
Data gives an insight into what's working and what's not. Therefore, it is a good customer retention Strategies to fix the problem as soon as possible. The most important stat that needs to be monitored closely is the number of customers who have found an alternative. The reason needs to be known and resolved.
Another way is by analyzing customer feedback. Most of the time, the problem will be evident in the customer feedback; that's why the customer feedback loop is important and needs to be implemented with care. An effective feedback system will address criticism and keep your customers satisfied.
3. Offer Exclusive Services
Your product decides your market; offering quality products and services is the key to success. Customers will stick to your brand if it is the best in the market at a competitive price. All customers are looking for value in the long run.
Offering exclusive service is a proven customer retention strategy. Your services can be a lifetime warranty or free service for a couple of years or a loyalty discount on their next purchase. Give your customers a valid reason to remain with your brand.
4. Implement Customer Service Tool
As your brand grows, your customer service base needs to expand. It will require an expansion of your customer support team. The best way to enhance customer support is by using technology.
Hiring may solve some problems, but it will not be cost-effective. Customer Relationship Management (CRM) software is an effective and efficient way to manage clients. Refine your tools with technology to stay ahead of your competitors.
5. Effective Response Mechanism
Experts believe a long response time is a primary reason for the exit of customers. However, live chats do solve many of your problems. It not only keeps customers satisfied but also helps in keeping track of generic issues.
An effective response mechanism must focus on providing instant solutions to your customers. Even if you don't have a solution offhand, give them an estimated response time. Proactive customer management starts with your response mechanism.
6. Apologize when Necessary
An apology for a lapse in service or defective product will not make your brand small. On the contrary, experts believe an apology with the right intent gives confidence to your customers. It creates trust and is an important customer retention strategy.
Mistakes will happen in business, and it is important to accept them. Encourage your staff to be transparent and do not be harsh on errors. Being too critical will make them hide their faults which will escalate at the customer's end.
7. Influence Personalization
Handling thousands of customers can be a challenge. You need to keep track of your customers and know their preferences. Always communicate with your customers on their preferred channel of communication.
Make sure you use the same channel every time. All messages should be with a personal touch and friendly. Even if you are using bots, it must sound like a human.
8. Implement Referral Programs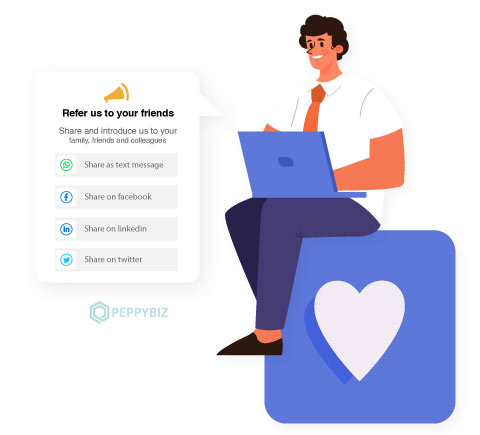 Your best marketers are your customers; give them their dues. A referral program is the best customer retention strategy. Many established brands spend very little on marketing but pay a great deal of attention to referral programs.
A referral program is the best customer retention strategy. Many established brands spend very little on marketing but pay a great deal of attention to referral programs.
The moment you make customers encourage them to refer a friend and get a discount. It can also be a two-way discount for getting more clients. If you can create a referral chain, you will set the ball rolling.
9. Track Your Customer Journey
A customer's journey begins with a search, why SEO, keywords, and analytics are important. If you are aware of your customer's route, you can place yourself at the right points. In addition, this makes your brand customer-centric and flexible.
Identify key opportunities to map customer's journeys. Again, a little research and correct use of technology will help you in the process. Also, keep multiple windows open to let your customer decide.
10. Use Subscription
A subscription model works well with SaaS; it also proves worth with other products. Amazon is an excellent example of how the subscription model is implemented.
The best way to earn customer loyalty is to give a free subscription. In addition, providing benefits and reward points will increase customer retention.
11. Use social media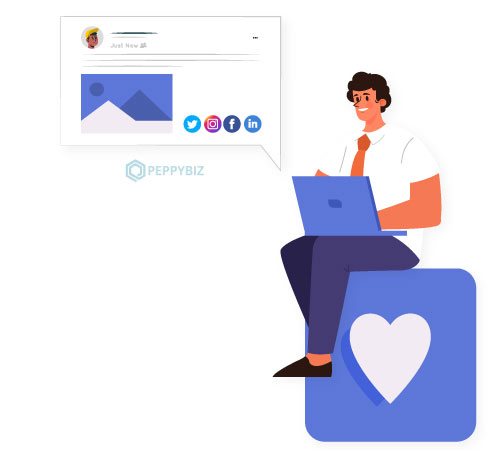 Social media is an incredible platform for businesses. Having an active account with meaningful content goes a long way in making good followers. In addition, these followers have a great potential to become potential customers.
Online reviews and social media hacks influence most purchases. User accounts and trends influence customer behaviors. It is one of the main reasons why established brands explore the powers of social media.
12. Educate your Customers
Information and education are two things that you should give your customers. Giving them free training of your niche or even a DIY video is a great initiative. You can also train them on care and maintenance about your product.
You can also create a customer advisory board to help your customer overcome common issues. In addition, you can implement customer authority by making their opinions count in the channel.
13. Customer Delight
Who doesn't like surprises? A customer delight is a perfect way to keep your customers happy. So go the extra mile to fulfill their expectations and give them festive deals. Explore all opportunities to surprise your customers.
The foremost aspect is to align your product as per their needs. Next, you can personalize your conversation and give them a special offer or gifts. In addition, please give them a better customer experience in all possible ways.

14. Build a Community
People like to be associated with a group and be a part of it. Your business can supplement this feeling to your advantage. A community group also allows discussing all relevant issues, including your product.
If customers feel linked to your brand, they will always prefer your products. Many big brands like Shopify use the same customer retention strategy to promote their brand. Use the power of social media to build your community with your customers.
15. Thank your Customers.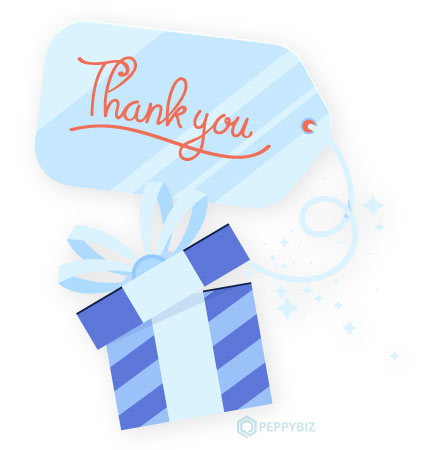 For your brand, customers are God; be grateful to them. Don't look for opportunities to thank them, make it a point. Thanking your customers is a basic customer relations practice, but it greatly impacts retaining your customers.
Create a system to thank your customers with every purchase. Then, on occasions, acknowledge your gratitude with offers and gifts. These little tricks are proven ways to your customer retention strategy.

Conclusion
Preventing your customers from leaving your brand starts with knowing why they are exiting. Adopting the right customer retention strategies will help in understanding the problem and come out with a solution. Your customers will not leave you until you keep their needs upfront.
Start with a customer loyalty program to enhance customer retention. Reward points and discounts are the two most effective ways to implement loyalty programs. Modern practices also use digital hubs where customers can directly interact with brands.
Read More:
1. Why is Customer retention important?
Customer retention builds your brand value and helps companies reduce overhead expenses. A small amount of customer retention can increase profit by up to 25 %. Acquiring a new customer proves more expensive than retaining customers.
2. How to maintain customer loyalty?
Customer reward points are the most effective way to maintain customer loyalty. More than 79% of customers feel reward points make them stay with the brand. Moreover, loyalty programs have shown an increase in customer retention as compared to other strategies. A loyalty program should be well-backed by an active customer support system and a dynamic communication channel.
3. How to market a loyalty program?
Multiple channels should market loyalty programs; you can use social media, email marketing, and even create platforms and communities. Other ways include phone calls, SMS, and manuals. Value schemes back effective loyalty programs for your customers.