Best Practices to Create a Customer Experience Strategy
A customer's experience with you defines your business's performance in the long run. It is becoming the top priority for most businesses. The companies that keep their focus on enhancing customer experience tend to reduce churn and thereby witness a massive change in their revenues – leading to higher profits! Thus, learning customer experience strategy becomes important to leverage it precisely.

With competition on the rise in every industry, customer expectations are gradually increasing and businesses are required to cater to those expectations.

The competition may be on the rise but not all companies get their customer experience strategy right. It really has the potential to add value to your performance and you can still have a solid competitive advantage there.

Did you know?

According to Forbes, more than 70% of the companies that provide above-average customer experience outperform their competitors financially.

So, what is your customer experience strategy?

Don't worry if you don't have one as yet because this blog is going to shed light on how you can create a customer experience strategy that is bound to leave an everlasting impact on your customers.
7 Best Practices to Create a Solid Customer Experience Strategy
Below are some of the best practices you can adopt in your current model to create a solid customer experience and achieve awesome results:
1. Identify your customer's expectations and exceed them.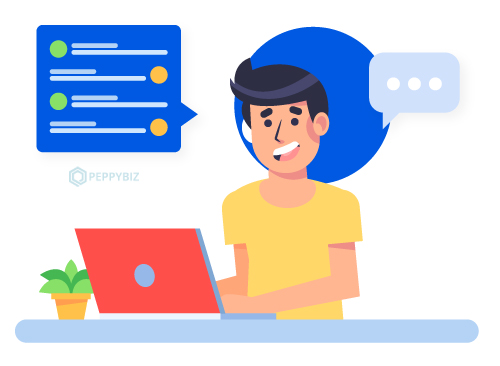 Most businesses focus on designing a customer experience strategy model that focuses on catering to the needs as per the business's perspective. That's when the strategy looks similar to the others in the industry and does not reap any benefits.

A basic model will not sustain you in your long term journey. A more sensitive and well-thought model will actually make a huge difference.

While some of your customers only have basic demands such as reliability, durability and positivity, there would be customers and times when your customers would be demanding more than just that from you. Some of their needs might require you to respond immediately, while some may require you to provide more clarity and some would expect you to be more transparent and loyal. You need to cater to all of their expectations.

Every customer has varying needs and it depends on the times they're reaching out to you in their journey. Training your team members to identify the customer's needs and wants, to cater and exceed their expectations — is what will help you outshine. A customer experience strategy model that is sensitive to the customer's needs and their expectations — is the key to have happy and satisfied customers that stick with you in the long term.
2. Offer Omni Channel Customer Support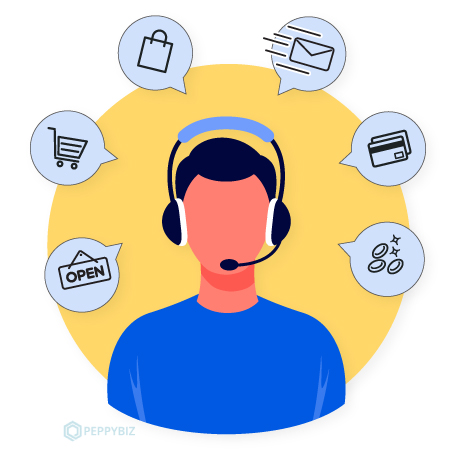 One bad experience equals a high probability of losing that customer. Yes, believe it or not, it is that sensitive a matter. Therefore, your aim should be to hit all the customer touchpoints and make all the customer interactions turn into a happy experience.

With empowered customers now taking to varying social media platforms, it's time for businesses to be on all such platforms to provide constant support whenever necessary. For businesses to be in that strengthened position, they must provide consistently and 24*7 support.

Some of the ways you can provide support to your customers are by introducing live chatbots on social media platforms, providing customers with an up to date knowledge base on the website, a detailed FAQ section on the website, introducing training videos on different platforms, etc.

This will help your business to create positive and happy associations with the customers and would further help in retaining the customers.
3. Switch to Digital Personalization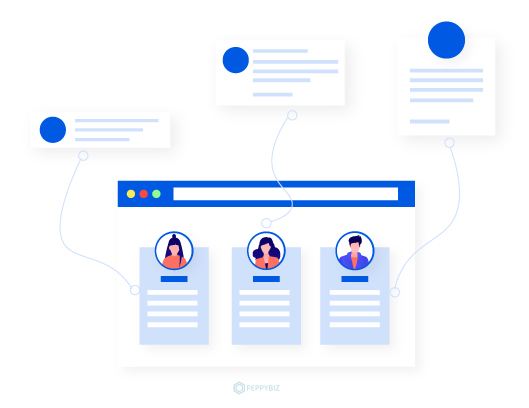 Personalization has its magic and you hold the power to make the most of it. Your customer data is your biggest asset. The more you can learn about your customer, the better you can serve them.

Collecting information on your customer's interests, their geographical location, their favourite social media platforms, their favourite groups and activities, etc., you can manage a personalized interaction with them. Such information can be put to great use to upsell by providing them with the right suggestion for products or services.

It helps strengthen your relationship with the customer on a deeper level as it helps the customer believe that your business really cares about them. It builds a sense of trust that turns into customer loyalty with constant efforts in that direction.

Be it email personalization or social media personalized interaction, make it worth the time and effort you're putting in, and you will see a difference soon.
4. Use Customer Feedback to constantly Evolve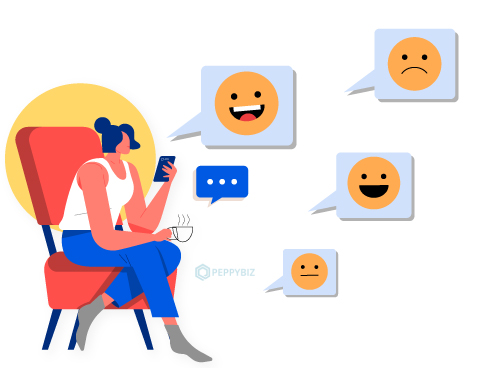 One of the simplest and best strategies to constantly improve your products or services is by hearing out your customers. After all customer feedback is taken not for the sake of it but for really making a difference in your performance.
5. Offer your customers more options and flexibility
Your loyal customers are your advocates and your greatest strength. Their perspective may differ from yours and you need to learn to respect that. By showing your customers that you not only focus on taking feedbacks but also by making improvements based on their suggestions and feedback, you have the opportunity to win them over.

To put it into practice, you should aim to collect feedback routinely and constantly hold meetings with your teams to train them to serve better.

Customers love the idea of having more options, be it with the products you are offering, the channels you're available on or the payment options available to them. Variety is what peaks their interests and keeps them going.

Therefore, experiment by being on different platforms. Offer them your services through a website, accessible and optimized for different devices such as mobile phones and Ipads. Give them the option to interact with you via different mediums such as emails, texts, chats, etc.

However, do keep in mind that you don't confuse your customers by offering them too many options. Make a balance between offering the right amount of variety so that they can be flexible in making their choice and offering them too many options that confuse them and leave them dissatisfied.
6. Consistently Improve Your Customer Service Strategy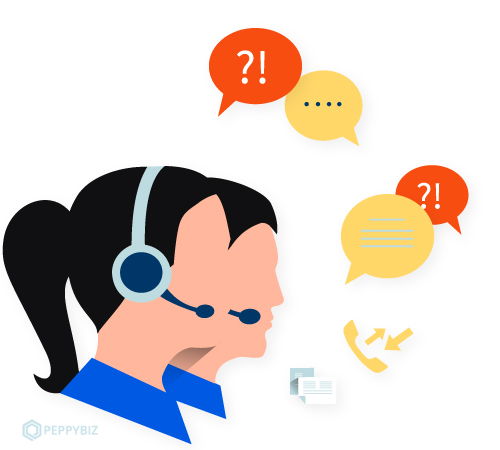 A customer experience strategy is a process that never ends. As a business that visions to see itself growing, you need to focus on adopting a philosophy of constant improvement. Measure, tweak and repeat. Yes, you need to constantly work on measuring the effectiveness of the changes you have brought in your processes, tweak them with necessary changes whenever needed and consistently repeat this cycle.

Some of the ways you can do this — by not overlooking the minor details and distractions, by constantly collecting more information about the brand's experience, design, and product usage, among other things, by constantly focusing on studying your target audience and serving them better, by educating your team about your products and training them on ways to interact with the customer better, etc.

7. Make use of automation and Deploy a Customer Relationship Management (CRM) tool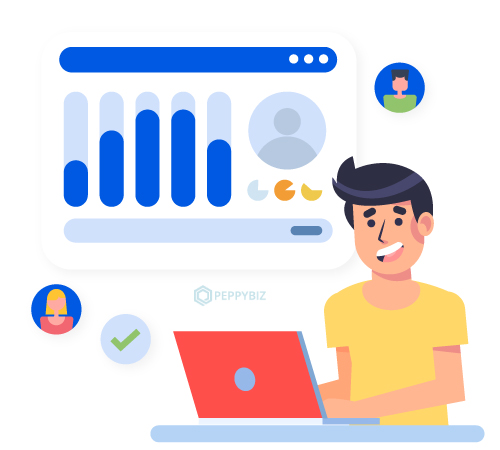 This is the most popular tool for serving your customers better. Whether you're a small business owner or a huge business player in the market, you have a lot on your plate to be dealing with. You can not just lose focus on strategizing in order to serve your customers better. Therefore, it is best for you to deploy a CRM tool to take care of your customers.

The tool touches all the customer touchpoints right from the start till the end. From providing your team with the right leads to nurturing them and ultimately retaining them by offering constant support and a happy and satisfying experience, it is the go-to tool for your sales and marketing teams.

A CRM can completely revolutionalize the way you must be currently dealing with your customers and bring an effective model in place.
Conclusion
No empire can be built in a day and therefore you should not either expect to see changes happening overnight. It's a long-term commitment you are getting in and you need to stick to consistently putting in the efforts to see a change.
Your best solution for having a happy and satisfied customer base would be to learn more about your customers and streamline your practices to create a solid foundation of your customer experience strategy. Only then can you expect to serve your customers better.
Customers will share your products or services without being prompted to do so (basically be your advocates) if you are more responsive, convenient, and affordable than your competitors, and if you provide a more personalized experience or a higher-quality service. Customer loyalty, stronger retention, and revenue growth will all benefit from a greater focus on customer experience tactics.
What are you waiting for?
Go on and make your customers happy with these best practices that you just learned!
Read more: