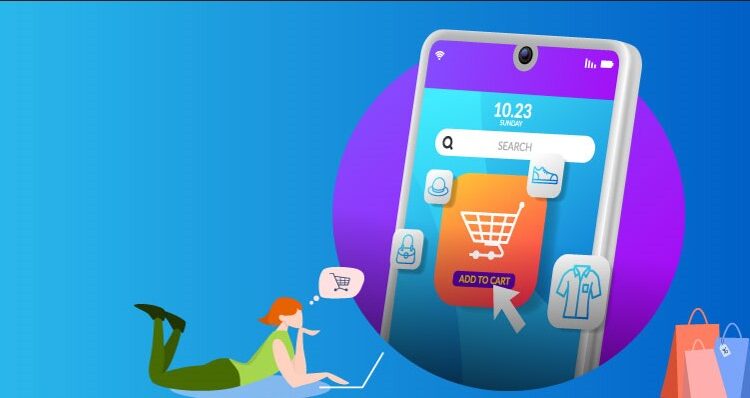 Best eCommerce Marketing Strategies Beyond 2023
eCommerce marketing strategies are taking a new shift dynamically due to the outbreak of a pandemic crisis. Although we have been witnessing a change in e-commerce marketing for the last two decades and as per the statistics of 2019, more than 11 billion people shopped online.
There has been a tremendous and massive range of online sales during covid-19 as physical contact has been diminished. Most e-commerce stores have been shifted online, and online shopping is the "new normal". On the other hand, competition is also gripping up.
This sector will continue to grow in the upcoming decade.
Also, e-commerce sales are expected to grow by 500 billion by 2024, and 2020 has already witnessed a blast in e-commerce sales of around 390 billion. It calls for great hard work and all the necessary initiatives by e-commerce stores.
Therefore, as a marketer, you must be aware of the trends and strategies to follow in 2023 and beyond. Read the blog to know the e-commerce trends and strategies in the upcoming years.
eCommerce Marketing Strategies For 2023
Many brick-and-mortar stores have already been shut and shifted to online portals. It becomes essential to capture the attention of customers and get ahead of their competitors.
In such a scenario, you need to promote and create as much awareness amongst the customers for your brand across all the platforms. The prominent point is to be omnipresent so that customers do not even miss any notifications from you.
What are The Trends for eCommerce Marketing Strategies in 2023?
Market experts say that the strategies we will now adapt will have effects on the upcoming decades. So, we need to prepare ourselves for the forthcoming decade.
The first step towards your e-commerce marketing business's success is to know your customers to the core- what they want to buy, how they buy, and how they react to the techniques you apply.
Below are the top-notch e-commerce marketing trends to look up for 2023 :
1. Mobile devices :
Mobile users are increasing day by day and use their mobile devices for online shopping. Therefore, mobile e-commerce is one of the enormous e-commerce trends for 2023.
As a marketer, you shall invest in pay-per-click marketing to engage mobile shoppers.
Also, the holiday season is the best time to engage the users as they are closer to their mobiles instead of the computers. It is a great time to turn your focus on mobile e-commerce.
2. Voice search marketing :
Voice technology is catching the attention of consumers, and many marketers are even incorporating them into their marketing strategies. They are optimizing the content for the voice search and using relevant keywords.
No doubt voice assistants such as Google assistant have helped millions of people to find their favorite restaurants, catchy deals, and other feasible stuff.
You can incorporate voice-based technology in an E-commerce SEO strategy to enable users to find you easily through their voice search queries.
3. Consumer awareness :
To earn loyalty and higher engagement levels, you must first create awareness among your brand's customers. Therefore, educating your customers about your products and services becomes essential.
Create a consumer awareness program to :
Explore the customers who feel interested in your product.
A sound plan to promote the product to the target group.
Help potential customers to find out your products easily.
Showcase the USPs of your products to solve their issues and gain trust.
4. Buying experience :
Optimize the customers' purchasing experience with personalized content on the website and make the navigation process easier. Checkout experience shall also be exceptional.
Personalizing your web pages is one of the crucial factors to prompt the users to buy our product. You can present the users with the relevant products based on the search queries, purchase history, behavior, and location of the users.
Collect all the information of your users by integrating CRM with marketing automation software. It will help you gather all the customers' information across all channels, campaigns, and platforms.
5. Conversion rates :
You can earn successful conversion rates once you reduce the chances of abandoned carts and enhance the customers' trust. A smoother checkout experience is required to have successful conversions.
Make the shopping experience simpler and quicker.
Remove all the obstacles from the UI of the website.
Identify the IP address to change the currency while users arrive on the payment page.
Provide different modes of payment for a satisfied checkout experience.
6. AI and machine learning :
AI and machine learning are the trendsetters for the new phase of digital and e-commerce marketing.
On the one hand, you can use machine learning to track the customer data based on the users' purchases and browsing history. Machine learning helps you detect fraud while tracking data such as payments through unfair means and stolen credit cards.
AI chatbots are another powerful tool to provide exceptional services to customers. You can communicate with them and track their behavior. Based on that, you can solve the customers' queries in personalized content. (answers).
These were some of the e-commerce marketing trends to watch out for in the upcoming years. Now let's turn up to the best eCommerce marketing strategies beyond 2023.
6 Best eCommerce Marketing Strategies Beyond 2023?
1. Retargeting customers :
You can retarget your customers by embedding pixels on the browsers to track whenever a user acts on your site. You can further target the customers in the future based on their previous web behavior. Although retargeting is different from targeting.
That means you have to retarget the leads who have already shown interest in the campaigns. In contrast, targeting is engaging users based on their personas.
It is following your leads and re-engaging them and nurturing them more to retain their loyalty.
Below are the two methods to retarget the customers :
Follow the users on your earlier ad campaigns.
Give incentives to the users so that they revisit your website.
2. Content marketing :
Content marketing is not limited to providing free resources to the users, which creates awareness in the users. But all sorts of channels and mediums come under content marketing, whether it is email and SMS, social media, etc.
You need to create content for each stage of the funnel, and as per every step, different channels and mediums are involved in promoting the content.
According to the three funnel stages, you need to cater to different content forms at every step.
The first stage is to understand the problem of the audience, and you can engage them with TOFU content.
The second stage includes solving the issues through different approaches, which include MOFU content.
BOFU content helps in converting visitors into customers and building their trust using the content.
The potential of content marketing strategy is endless, be mindful while using them.
Note: Social media advertising also plays a prominent role in engaging customers with relevant content such as Facebook campaigns, Instagram feeds, stories and reels.
3. Personalization :
Personalization is the core component of engaging and re-engaging customers. You need to provide an omnichannel experience to the users as they are everywhere.
The convenient method is to collect analytics and omnichannel technology to provide a customizable shopping experience. Analytics contains all the cookies and user IDs of the users to engage them with personalized ads and recommendations.
Note: You need to focus on the customers' purchasing behaviour for a great personalized strategy instead of their personal information.
4. Customer retention and re-engagement :
Customer retention is to engage the customers who have bought from you in the past but have not purchased anything recently. You can provide them with incentives so that they could return to your store. 
Instead of acquiring new customers, you can retain the existing customers that will cost you much lower. The best way to re-engage them is to use their contact information via opt-ins so that you can recommend them new products and promotions.
5. Brand collaboration :
Customers who love your brand will most likely buy from another brand whom you recommend. When both brands are in collaboration, the sales will automatically increase.
Brand collaborations happen not between the competitors but amongst the brands that share a common customer base and complements one another. For example, a clothing brand can collaborate with a jewelry brand.
If you are thinking of collaborating with another brand, it's a great idea to grow your customer base by serving them with complementary products.
6. Influencer marketing :
Influencers are a great source to give a power booster to your brand. Nowadays, many marketers are partnering with influencers who have their online communities.
Influencers have already created so much name and fame with the customers. Therefore, they can propagate your brand to them, which in turn can enhance your customer base.
Due to the highly appealing and creative content of the influencers, people quickly get convinced due to their word-of-mouth marketing.
Conclusion
Consider the above eCommerce marketing strategies as they work wonders for your business. You can enhance the visibility of your brand and will attract more visitors to your brand. In turn, you can increase ROI and revenues.
Read More: