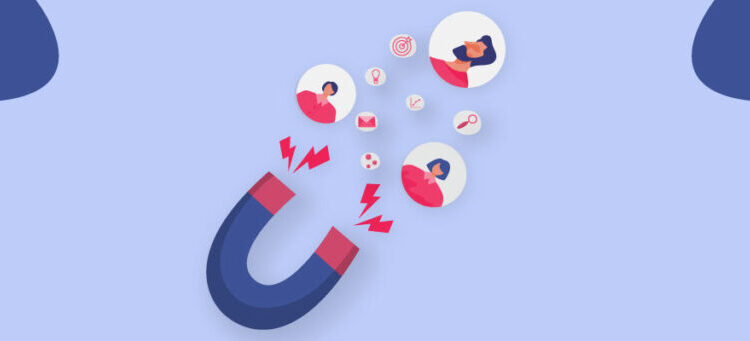 Top 20 Customer Acquisition Strategies in 2023
Uncertain times such as the Covid -19 Pandemic has changed the business dynamics completely. While some businesses are prospering, others are drowning and looking for ways to stay afloat during such a time. Therefore knowing some of the best customer acquisition strategies is crucial.

The businesses innovating today are the ones that are able to survive in the industry. In order to acquire customers, you need to cut down on the noise from all ends and give them something unique and valuable for them to move in your direction.

We have created a list of the 20 Best customer acquisition strategies for you to pick from, to keep your business afloat and to see it prosper in such uncertain times!
20 Best Customer Acquisition Strategies You Need To Know
1. Learn to Create Content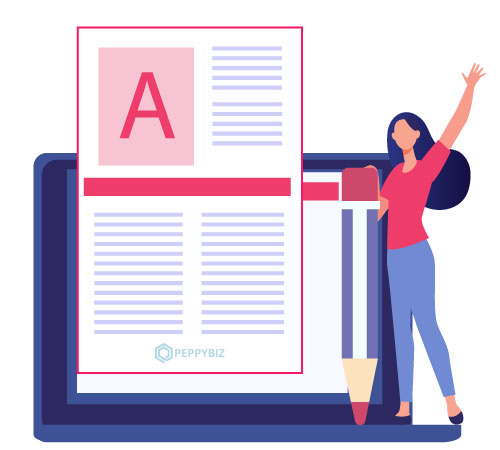 The audience coming to you wishes to learn more about you, your business and your products. Creating exciting and informative content can always be an effective and effortless way to snag your audience's attention.

Tell them all about what your brand is about, your values, visions and everything that ties your roots to the brand for them to associate better with you.
2. Start a Blog Section For Your Business
It is one of the greatest ways to acquire more customers for your products/services. A blog advocates your brand on its own. Through a blog, you can educate your potential leads more about how your business can be of use to them. You can flex your expertise in the industry and win over your customers.
3. Inculcate Video Marketing on Your Platforms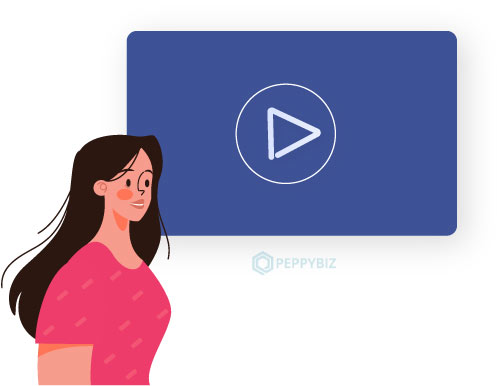 2021 is the year of visuals! Yes, add on visual content to all your platforms as quality content now has taken the shape of content marketing + Video Marketing.

Businesses no longer just use content to market their products/services but use videos to explain product usage too. Visuals are more appealing and draw the customer's attention to your brand quicker and create a high probability of a lead converting to a paying customer.
4. Have a Social Media Presence
What can be better than social media to acquire new customers?

Leverage the power of organic and inorganic marketing campaigns to gain more customers. Due to the pandemic, social media usage has seen an upward trend and that makes it an effective source to market yourself better and acquire more customers. LinkedIn, Instagram, Facebook, Twitter, etc. – It's time to tell the audience that you exist and you can change their lives forever with your products/services!
5. Embrace Digital Marketing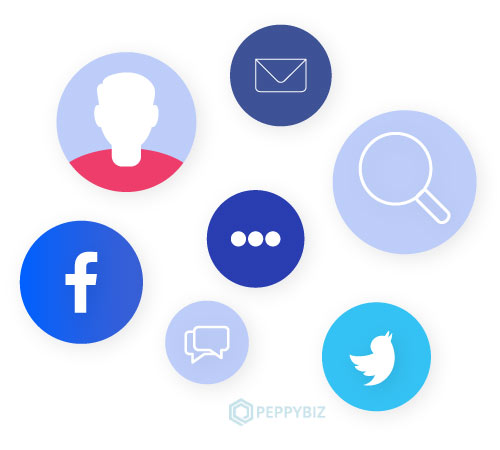 Yes, learn to get noticed by the bots.

Ranking higher on search engines can be a game-changer for you. Embracing digital marketing practices such as SEO Optimization, Webinar Productions, PPC Marketing, etc. can boost your digital presence and thereby help you get noticed in your industry. The stronger the presence, the higher the probability of acquiring new customers.
6. Don't forget to stay up to date with the Trend
While you take on the marketing activities, don't forget to realign your marketing efforts as per the latest trends. Work on positioning yourself to effectively capture your audience's attention in a way that is smart, effective, and relatable for your audience.
7. Focus on Customer Feedback
The best way to acquire new customers is to hear out your existing ones. Continuously experiment and improve your products or services based on the feedback you get from your existing base of customers. The better your products/ services in the market, the more likely are people to buy from you.
8. Be creative and run referral programs from time to time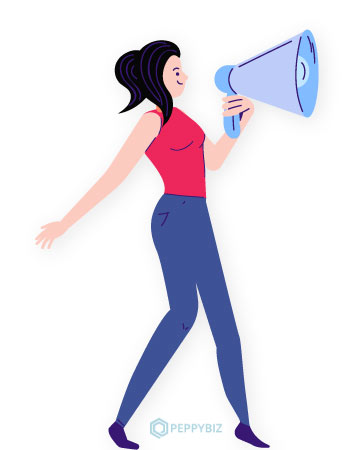 Referral programs are a strong foundation for acquiring new customers. Use your current customer base as your business's advocates. You can motivate current users to suggest your services to others by providing them with extra features or discounts. You can also provide these new consumers with similar incentives to encourage them to use your services. A referral program automatically markets you strongly in the market and increases your customer base effortlessly.


9. Create a Customer Persona

Before educating your customers, educate yourself about your customers. Constantly work on the customer personas you're creating for your target audience to cater to their needs in the most effective way.
10. Leverage the Power of Analytics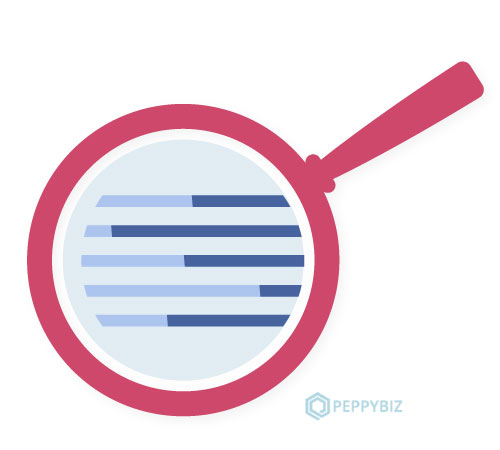 Analytics reveal how well any tool or method is working. Without analytics, you can't tell if the strategy is good for you, how much traffic it creates, or how effective your website is. There's no point in continuing your operations if you aren't constantly monitoring your progress and making improvements by analyzing.
11. Work on Email Engagement
While Email marketing is old, it is still one of the most effective communication platforms with customers. A great way to consistently engage with your audience through your emails is by sending personalized emails. It helps acquire new customers and is a great way to build long-lasting relationships.
12. Co-Brand rather than Compete
Co-marketing efforts are one of the great customer acquisition strategies to drive in more leads. The scale of marketing is massive, reaches a bigger audience and it's a win-win situation for both the brands involved. Some of the ways you can co-brand are by posting guest blogs on external platforms, taking up a mutually benefitting partnership, etc

Co-marketing efforts is a great strategy to drive in more leads. The scale of marketing is massive, reaches a bigger audience and it's a win-win situation for both the brands involved. Some of the ways you can co-brand are by posting guest blogs on external platforms, taking up a mutually beneficial partnership, etc.
13. Conduct Virtual Events

Who does not like the idea of an event that's all about something they're interested in? Conferences, webinars, and trade exhibitions are excellent ways to engage with potential customers, educate them and generate new leads. Most events these days are held online due to the pandemic, which can make client acquisition a lot easier because guests must register with their email addresses in order to attend. When meeting prospects in person, capturing this information isn't always easy. Therefore, it helps your business gain more leads as well.
14. Make use of the Overlooked Marketing territory – Podcasts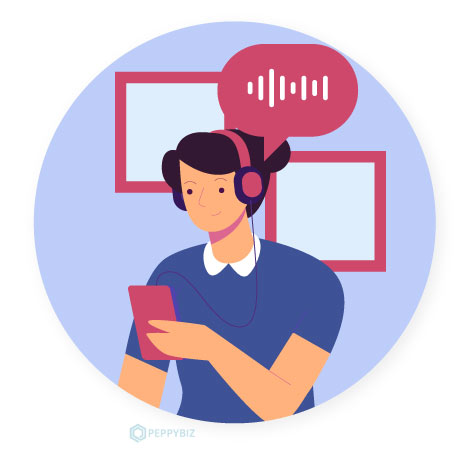 Podcasting your content is still a very unexplored and non-exploited territory right now. It is soon going to be the next big thing in the coming years. Every year, the number of podcast listeners is increasing. Therefore, it's a great untravelled territory to set your foot into the market to communicate with your targeted audience.
15. Don't shy away from Giveaways
With the noise from all directions, marketing sometimes tends to lose its charm and does not reach your consumer in the way it is intended to. In such a case, giveaways work wonders!

Giving your customer an opportunity to try your product first hand is a more influential way to add him to your customer base. Your product/service justifies itself without the need to market its features. Also, consumers love to receive giveaways and it leaves a long-lasting memory for them.
16. Have Mobile Optimization in place
With every individual now making a move to using mobile phones, it is essential that your website is mobile optimized. Desktops are no longer the most convenient option. Despite that, businesses are continuing to optimize their content for desktop but not mobiles — one of the most underestimated activities that can actually change the entire landscape of your business progress.

17. Be Consistent
Customer acquisition Strategies is not a one-time activity but an ongoing process that requires you to be consistent. A break in the efforts to constantly engage with your customers results in a loss of customers. One needs to understand that customers don't engage right in the beginning, it takes constant time and effort to get them to indulge in a relationship with your brand. Therefore, consistency in your efforts is the key to get there.
18. A Solid Customer Support

Customer support is a crucial aspect in turning your lead into a paying customer. Make sure that wherever you have a digital presence, you have solid support for your leads too. Most leads come in searching for your product and services and have queries that need to be answered for them to be able to move forward to purchasing but these queries remain unanswered and your business tends to lose a prospective customer right there and then. Therefore, solid customer support will help you get those customers.
19. Set up an Affiliate Marketing Program ​​
Make use of affiliate marketing to get more customers on board. Decide which offerings you wish to promote. For every offer that you plan to promote, get a unique affiliate link. These links then should be shared on your company's blog, social networking platforms, or website. When someone clicks on one of your links and makes a purchase, you'll get paid. It's a unique way to acquire more customers.
20. Build Optimized Landing Pages
Creating optimized landing pages is a great acquisition strategy for businesses today. Through landing pages, businesses not only give valuable information about the product or service but attach a compelling Call to Action to it that takes the customer directly to the page to make a purchase. Oftentimes, these landing pages convert your leads and bring new customers to your business.
Conclusion
Companies that are making it to the top today focus on 2 main things — retaining existing customers and acquiring new customers. Only those companies can achieve that level today that are focusing on serving their customers in every way possible. Thus, customer acquisition strategies play an important role.

While these tactics will surely help your business succeed, it's essential that you also pay attention to your product/service quality.

Read More: