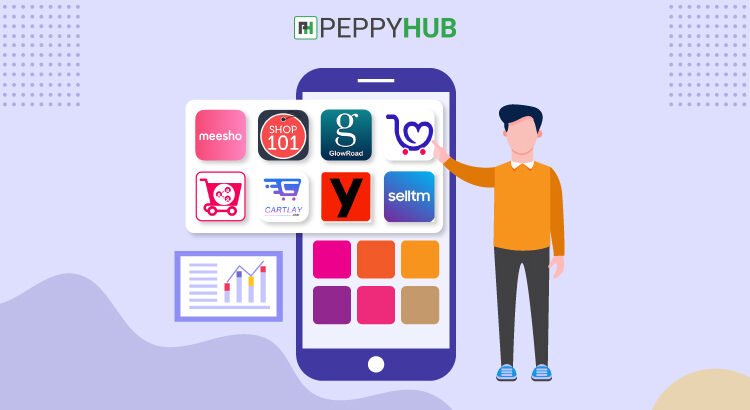 Top 15 Reselling Apps in India to Resell Products Easily.
If you're looking for the ideal work-from-home opportunity to earn a huge amount of money every month by working 3 to 4 hours every day, you've come to the right place. If you work consistently, internet reselling is the finest method to earn $20,000 to $25,000 each month. Therefore, in this post, I'll show you some of the best reselling apps in India. You may make a lot of money online by reselling things online.
Because of low prices, deals, holidays sales, cash back, and other advantages, online resale has been increasingly popular in recent years, especially in India, where most people choose to buy items online rather than offline.
However, there are many more best reselling apps and websites available on the Internet nowadays, and as a result, many more individuals are perplexed as to which are the best reselling apps in India where I can earn more money by reselling without any issues.
So, in this piece, I'll show you the 15 best reselling apps in India, where you can make money by selling other reseller items by posting their images and descriptions on social media platforms like WhatsApp, Facebook, Instagram, and others.
When someone clicks on your shared link and buys the product, you get a commission. On that product, you'll be paid a commission. You may also resell their products utilizing dropshipping to make a lot of money.
15 Reselling Apps In India To Earn Money Online
All of the Best Online Reselling applications listed below are simple to use, allowing you to resell things to others while earning a profit.
1. Meesho
Meesho is India's most popular and top resale app, with over 5 million users throughout the country. This software has a lot of cool features that are attracting new resellers. Since 2015, this online resale program has performed exceptionally successfully, outperforming all other reselling applications on the market.
You can find lakhs of certified and high-quality items for resale or buying on the Meesho app. After completing the registration procedure, you may choose any items and modify your margin based on the pricing, then share them with friends, family, relatives, and anyone else to earn a commission.
If you create a solid network across all social media platforms, Meesho is one of the most trusted online resale platforms to make 20,000 to 25,000 by reselling.
App Features:
• Assured the Lowest, Wholesale Prices
• The Finest Customer Support
• Timely Payments And Money Security
• Grow Your Customer Base Fast
2. Shop 101
Shop 101 is a legitimate and one of the reselling apps in India, and it is the country's second most popular online reselling app after Meesho.
You may get a large selection of branded and 1 million+ wholesale items at a low price here. It is a popular online resale and drops shipping program in India, with over a million downloads.
When you download and register for this app, you will receive a discount code worth up to $100, which you may use on your first buy.
Like any other reselling app, you may make money by selling Shop 101 to your clients via social media sites and making your own margins. When the order is delivered to your consumers, your commission will be sent to your Shop 101 account within 72 hours.
After that, you may deposit this sum of money into your bank account.
App Features:
• Free Returns & COD
• Refer & Earn
• ZERO Investment
• Earn Money At Your Comfort
• Available For Multiple Language
3. Glow Road
Glow Road is the ideal place to start a resale business and make a lot of money. It is also India's third most popular reselling app, with over 10 million+ resellers earning money online while working from home. You can also register as a glow road reseller and make money by reselling their top items to others.
To make money with Glow Road, simply download the app from the Google Play Store and sign up with your phone number and some basic information. Once you've completed the signUp process, you'll receive a $300 incentive.
Glow Road has a huge selection of high-quality items in a wide range of categories. To earn money in the form of commission, simply choose any product and share it on WhatsApp, Facebook, Instagram, and other social media platforms.
App Features:
• Best Quality Products
• 24/7 Customer Support
• Easy Return Policy Road
• ₹300 Signup Bonus
4. Reseller Mantra
Another new online reselling program on this list is Reseller Mantra. The same features of the other top resale app in India are available here.
You may start reselling online from over 5 lakh+ best-in-class items in 10,000+ catalogs on this app, and you receive a vast selection of high-quality products.
And the app's user interface is simple to browse, so you can quickly utilize it on your phone. You may earn money here by reselling and referring others, as well as earning or claiming incentives, discounts, and cashback each week.
Their support team can help you with any product, payment, or other related questions via WhatsApp.
App Features:
• Wide Range of Products at best prices.
• Best Quality with Easy Return Policy
• COD & Online Payment options
• Doorstep Delivery all over India
5. Reseller Mall
Reseller Mall is a brand-new online resale software with a lot of cool features. They also provide COD with free shipping throughout India. With a 0% shipping charge, you may purchase and resell a variety of things in a variety of categories. You may also shop for top brands and the lowest wholesale items here.
You'll receive a free 30-minute shopping certificate that you may use later. They have over 50,000 downloads and a 4.4 rating on the Google Play Store.
To earn a commission, simply select the finest goods from Reseller Mall and share them with your friends and relatives. They also offer speedy customer service and a 3- to 4-day return period.
App Features:
• Margin settlement Timely
• Easy and Free Returns
• Lowest price
• Fast Delivery and Free Shipping
• Good and High-Quality Product
6. Cartlay
In the year 2020, Cartlay was one of the fastest-growing top reselling apps in India. It is the greatest online resale marketplace for the latest and most trendy clothing from various top brands. You may start your internet resale company right now without spending any money. You may also start reselling by posting the greatest goods on WhatsApp, Facebook, and Instagram via this app, just like you can with other reselling apps.
They have received over 1,00,000 downloads and a 4.0 rating. They also offer the greatest quality and trendy items at reasonable prices, with quick delivery and a simple return policy for customers all around India.
App Features:
• Trendy Collection at Factory Price
• Zero Risk On Buying And Selling
• Timely Payment
• Best Customer Support
7. Yaari Reselling App
Here's another new online resale app to add to the list, with over 5,00,000 downloads and a 4.0 rating. It is also a social commerce marketplace where anyone can create their own business and earn money by reselling things on prominent social media platforms such as Facebook, Instagram, WhatsApp, and others.
Once you've installed it and signed up for it, you'll be able to use it. You'll be able to see a wide range of branded items in over 200 different categories, all of which are of the highest quality and available at reasonable prices. They also offer you hassle-free delivery and simple returns.
App Features:
• Trusted by millions of Suppliers & Resellers
• Online order tracking
• Training & support at every step
• Backed by Indiabulls Group
8. Selltm
Selltm is one of the popular reselling apps in India, offering a diverse range of products for its users, including men's wear, women's accessories, handbags, bangles, artificial jewelry, kitchen appliances, shoes, electronic devices, and many more high-quality items. You can start your own online reselling business from here and earn the highest commission in all categories with no upfront investment.
You may also get a great deal on international and domestic flights, as well as rebates. They have over 5,00,000 downloads and a 3.7 average rating. You may also receive free cash on delivery on any goods with a 7-day simple return policy here. If you have any questions, you may contact their customer service which is available 24×7.
App Features:
• Earn highest commissions
• Zero Convenience Fees
• Zero Investment
• Weekly Rewards And Cashback Offers
9. HiBoss
HiBoss is amongst the best reselling apps in India, with over 1,000,000+ high-quality and stylish products from a variety of categories available at factory prices. They also have a network of over 100,000 verified resellers and suppliers across India.
They also provide free shopping and COD, ensuring that you have the greatest resale experience possible. With this top reselling software in India, you can start your online reselling career and resale trendy garments, other accessories, appliances, and more at the best wholesale price while earning a significant amount of commission. You may also deposit all of your hard-earned money into your bank accounts quickly and securely.
App Features:
• Multiple products
• Free COD, free shipping
• Easy To Resell And Earn
• Lowest Price
• Newcomers Reward worth 150/-
10. Meri App
Meri App is an online resale platform that allows users to earn money while working from home. Here you can find thousands of high-quality things such as Kurtis, Surat Sarees, Suits, Jewellery, Bedsheets, Home Appliances, and more, all of which are offered for resale at wholesale and factory costs.
This software has 50,000+ downloads and a 3.8 rating. Anyone, including housewives, college students, store and wholesale dealers, working professionals, and others, may download and use this app to start earning while reselling. You may earn money here by increasing your profit margin, as well as taking advantage of weekly specials and referral bonuses.
App Features:
• Latest & Most Sold Designs
• Best Quality at Low Price
• Tension-Free Courier Support
• 7-Days Return Guarantee
11. EzoNow
EzoNow is a one-stop-shop for rookie resellers who want to establish an internet reselling company and make money while working 4 to 5 hours per day from home with no upfront costs. They also have over 5,00,000 downloads on the Google Play Store, with a 3 out of 5 ratings.
You must first register on this app using your email address or phone number before you may browse their high-quality items from numerous categories. After that, you'll get access to their whole unique product line at the greatest wholesale pricing. And then you go through all of these things, calculate your margin, and share. And you'll get paid after the merchandise is delivered to your buyer's address.
App Features:
• High-Quality Product Catalogue
• Exclusive Products At Best Rates
• Order Tracking
• On-Time Payments
• Freedom To Manage Commission Rate.
12. ZyMi
In India, ZyMi is another rapidly expanding resale marketplace. This resale network connects over 1,00,000+ retailers and suppliers, allowing anybody to create their own online reselling company in both B2B and B2C.
You may also get higher-quality and branded items such as Kurtis, lehengas, t-shirts, shirts, shoes, watches, designer dresses, cosmetic kits, jewelry, and much more at affordable costs. They also provide a Low Price Guarantee on a variety of items since they deal directly with the manufacturer, allowing you to resale any product at a low price while earning a significant commission.
App Features:
• Free Shipping and COD
• Get High-quality Products at a low price
• Timely Payout
• Low Price Guarantee
• Weekly Offers.
13. 5miles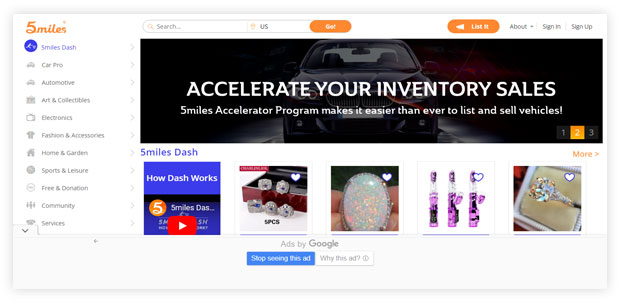 5miles isn't like the rest of the reselling applications. Here you can Buy or Sell your used items locally by taking a photo of your items to sell on 5miles, describing your product type, and listing your item for sale.
You will get the best deals for your items because this app is used by over 50,00,000+ sellers and buyers, allowing you to get the best deals from a wide range of people.
This software allows you to list products for free with COD delivery. You can also find the cheapest things in a variety of categories, including furniture, home goods, electronics, mobile phones, autos, auto parts, jewelry, handbags, apparel, shoes, and more.
App Features:
• Shipping With COD Or Online Payment
• Win Discount & offers
• Ship or meet up with a buyer
14. Allippo
Allippo is another excellent choice for starting a reselling business and earning a consistent monthly income with no upfront cost. They also feature the Best Hot Collection of Designer Sarees, Partywear dresses, Trendy Kurtis, Casual Shirts, Shoes, Sunglasses, Kidswear, Home Appliances, and much more, all at wholesale prices.
They also offer free shipping on all purchases across India's 25,000+ pin codes. So you may resale any item across India and earn more and more commission, and your earnings are immediately sent into your bank account every week.
App Features:
• Trendy Collection at Wholesale Prices
• Cash on Delivery and Easy Returns
• No Shipping Charges
• End-to-end Delivery Support
• On-Time Payments.
15. Resell Me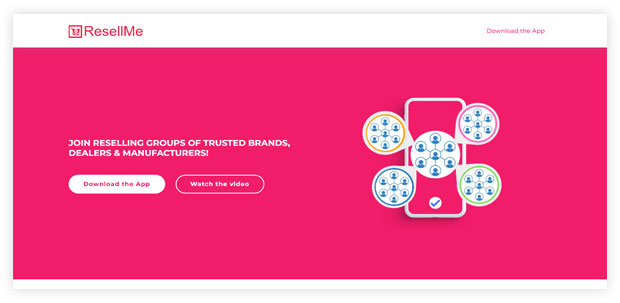 Another excellent online resale software in India is Resell Me. There are over 10,000+ certified reseller and supplier groups on this app, and you can join these groups to start reselling items and making money. It's also the fastest-growing online social commerce platform in India.
And don't worry if you don't know anything about reselling since when you join up with your phone number, you'll receive an introduction video on how to start reselling and making money at home on the Resell Me app. There are many branded items to choose from, so pick one, set your margin, and make money.
App Features:
• Resellers can chat & deal directly with sellers
• Easy payment methods
• Earn Extra 'Reward Coins'
• You can track your orders.
Conclusion
So these are the top reselling apps in India, and you can install any of them and start reselling by posting the finest items and choosing your commission rate from these reselling apps on your WhatsApp, Facebook, Instagram, website, and other social media platforms.
And you may certainly make a significant amount of money each month as a result of this. However, in order to successfully operate an online reselling business and earn a lot of money, you'll need to create a large number of targeted clients on your social media networks.
Read More: