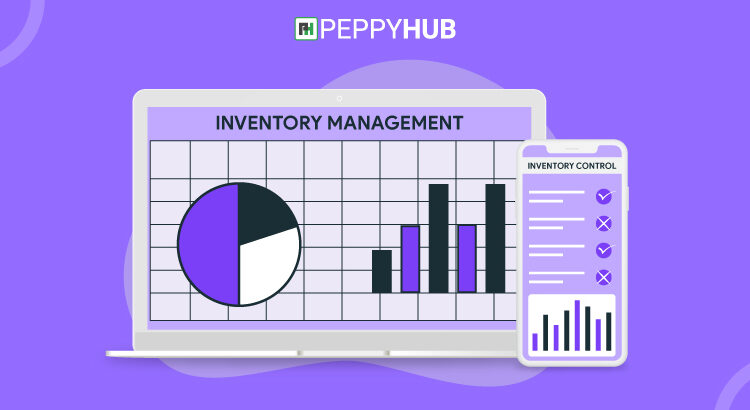 Top 10 Best Inventory Management Software To Use In 2023
Inventory management and monitoring are such a crucial part of running a successful business that there are literally hundreds of software options to help you keep track of your inventory data. But, with so many options, how can you choose which platform to use? Here we have the best inventory management software to use this year.
Finally, the finest inventory management software is determined only by the nature of your organization. After all, if you don't sell your items wholesale, there's no use in signing up for a system that incorporates wholesale order management.
With this in mind, we've put up a list of the best inventory management software for each sort of organization. Some of our favorites include Ordoro, inFlow Inventory, Upserve, Cin7, and Zoho. However, your individual inventory requirements will ultimately decide the best alternative for your organization.
Here are the top 10 Best inventory management software
1. Fishbowl Inventory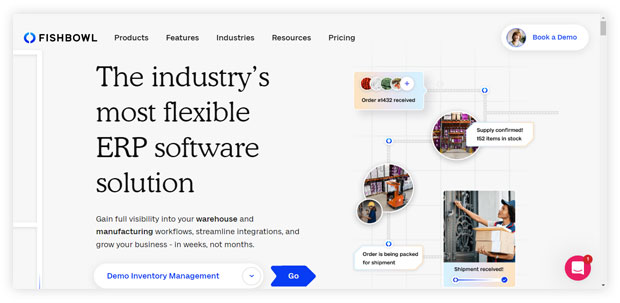 Fishbowl Inventory is a comprehensive inventory management solution that does everything you might desire. They've managed to merge production and warehousing functions into a single package.
Barcoding, multichannel tracking, shipping, customer relationship management, simple purchase order preparation, and cost reconciliation are all included.
Add in the hundreds of connectors and the fact that Brightpearl was developed from the ground up to operate with QuickBooks, and you've got yourself a pretty capable inventory management system.
However, while its features are excellent, its premium cost and add-ons detract from the overall grade. Fishbowl Inventory is most suited for medium to enterprise-level enterprises because of its concentration on manufacturing and storage, although it may be used by anybody. Just make sure it fits into your budget first!
If you only need warehouse capabilities, Fishbowl Warehouse is available for a one-time charge of $4,395.00 and provides limited functionality tailored to warehousing enterprises. Fishbowl Inventory is a component of the Fishbowl Manufacturing software, which combines warehouse and manufacturing functionality.
2. inFlow Inventory
InFlow Inventory is a superb inventory management solution for small enterprises on a budget. InFlow provides the greatest free inventory management service on the market, in our view (inFlow On-Premise).
InFlow's subscription plans, which start at $89.00 a month and include more features, are some of the most affordable on the market.
In addition, many of inFlow's inventory tracking functions are automated, making it a breeze to use. It even has a terrific mobile app that allows you to scan barcodes and keep your sales agents and inventory management on the same page when it comes to stock inventory levels.
One thing to keep in mind, however. InFlow Inventory is less expensive than the other systems on our list since it is more simplified. While inFlow simplifies inventory management, there is a monthly restriction on the number of orders you may process before being charged extra.
For example, the most expensive option covers 10,000 monthly sales orders.
3. Upserve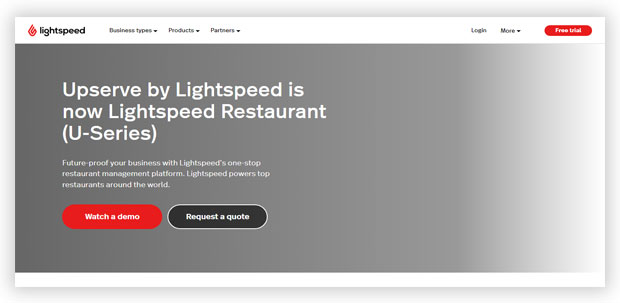 Upserve provides a dynamic inventory solution to meet the needs of restaurants. Upserve focuses more on expiry date tracking and particular supply chain demands than other inventory control software options (such as chilled transportation).
Yes, Upserve is a little costly, but it gives you everything you need in one place. Even if you have many locations, you can manage your online ordering, POS services, and labor management. Upserve also offers tips and resources to help you manage your business more efficiently.
Furthermore, Upserve has features designed specifically for eateries. You may, for example, utilize Upserve inventory software to build recipes for the foods you offer, tailoring each one with the exact components and quantities required.
Upserve may then automatically subtract those quantities from your inventory levels for the items utilized when you sell that dish. You can also utilize this tool to figure out how much to charge for your menu items and how much food is wasted.
We also appreciate that Upserve has a built-in point-of-sale (POS) system, albeit we don't care for the fact that you have to use (and pay for) Upserve's proprietary POS hardware. Even yet, if you own a restaurant, Upserve is undoubtedly the greatest inventory management software available.
4. Cin7
Most enterprise resource planning (ERP) packages include modules for every aspect of your business (such as accounting, point of sale, inventory, and shipping), and you'll be paid for each one you install. ERP systems are excessively expensive for all but the largest enterprises as a result of these costs.
Cin7 goes against the grain by including built-in modules in every design. Cin7 offers B2B e-commerce services, production tools, and even a payment site in addition to a fully integrated POS system.
This is in addition to the barcode scanning, inventory tracking, and order fulfillment functions that every inventory management system should provide.
Cin7 also provides extensive demand forecasting and multichannel capabilities, including five-minute cross-channel synchronizing. This guarantees that you have a dynamic inventory system that is always up to date, allowing you to manage your inventory efficiently.
What's the drawback? Cin7 is one of the more expensive platforms on our list (beginning at $299.00 per month), yet it isn't as pricey as other ERP solutions.
5. Zoho Inventory
There's a lot to like about Zoho Inventory. To begin, Zoho provides a rather complete free plan that allows users to take backorders on out-of-stock products, set up dropshipping, and manage multi-currency transactions.
This enables small businesses to keep track of their inventories without having to worry about their budgets. It is one of the best inventory management software you can use.
If you decide to upgrade your subscription, you will have access to additional perks. You can keep track of several warehouses, serial numbers, and batches, and sync your account with other Shopify stores.
However, we believe that Zoho is best suited to small and medium organizations.
Although its plans include a variety of order restrictions, including the newly announced Elite plan ($239 per month, payable annually), which allows for limitless orders, it's the other elements that let Zoho appeal to a small- and medium-business audience.
Orders, shipping labels, and tracking are all unlimited with the elite plan. It's a terrific plan for medium enterprises that perform a lot of shipping and eCommerce, with 5 Shopify shops and 15 warehouses.
If you're a small firm that doesn't need to fulfill tens of thousands of orders each month, Zoho Inventory is a great solution. When you're ready to expand, you may also remain with Zoho.
6. Square
Square is the greatest free point-of-sale (POS) solution for small businesses, with a full suite of inventory management features for an infinite number of items and users.
It also has an eCommerce platform, which we think is great for stores. Square is ideal for merchants who want to manage inventory for free and sell in-store, online, by invoicing, and on the go.
On our inventory management ranking, Square received a 4.12 out of 5 rating, placing it only behind Odoo, which offers more inventory management capabilities.
Square, on the other hand, received high marks for simplicity of use, cost, and our expert rating. Only the absence of kitting and packaging capabilities, stock management across numerous locations, and limited customer service hours prohibited Square from scoring better. It isn't as configurable as Odoo, though.
It, like Zoho, has a great mobile app, however, it focuses on sales rather than inventories. Overall, if you're looking for an all-in-one solution for your storefront business (eCommerce, point-of-sale, and inventory), we recommend Square.
Advanced inventory functions such as kitting, automated purchase orders, COGS tracking, and smart stock forecasting are not available in Square's free edition. You'll need to subscribe to Square for Retail for $60 per month to get these capabilities.
7. SalesBinder
While we have a few inventory managers on our list that aren't manufactured in the United States, SalesBinder is a great inventory software that works in over 130 countries.
This user-friendly interface also allows for a great deal of personalization. Its free plan has a monthly record limit, which counts as inventory items, accounts, or orders—no other inventory tracker on our list does.
Integrations are not available in SalesBinder's free plan. It does, however, provide powerful inventory recording and monitoring capabilities, as well as significant sales and customer relationship management capabilities.
When you consider that the plans start at just $9 per month (the lowest aside from RightControl), it's an excellent choice for small businesses with limited customers and inventory, as well as those who are just getting started.
In our review, SalesBinder received a 3.1 out of 5 ratings. It did well in the categories of inventory characteristics and expert scores. SalesBinder might have gotten a higher grade if its free plan had no product or user constraints and enabled integrations.
Except for integrations, the free plan has all of the features of the premium plans. The only restrictions are on the number of records and users.
The subscription plans are among the most cost-effective we've encountered for adding more users, records, or integrations. The monthly fees range from $9 for one user, 2,500 records, and no integrations to $99 for 100,000 records, 50 users, and unlimited integrations. It also offers price levels that include limitless records.
8. Sortly
Sortly is an inventory management tool that monitors activity, location, barcodes, and audit trails in the cloud. The built-in barcode scanner mobile app, which allows you to scan barcodes and QR codes even when you're not connected to the internet, is its most noticeable feature.
Even if your phone app isn't linked to the internet, you can scan inbound and outgoing inventory. When you go online, your account is automatically synced. While Zoho's mobile app has an offline mode, Sortly allows you to manage inventory across many locations.
In our inventory management research, Sortly scored 2.76 out of 5 grade. Because of its free plan's absence of low-stock warnings and integrations, as well as its item limits, it didn't receive high grades, but its multi-location tracking and mobile inventory count features to set it apart.
It, too, lacks any integrations. Its user interface, on the other hand, is cloud-based and modern, making it stand out from competitors like RightControl and ABC Inventory.
Shortly allows you full access to their barcode scanning technology even on the free plan. If you subscribe to the Ultra plan ($99/month), you can have integrations, create bespoke barcodes, and use external/handheld scanners.
The Advanced Plan ($49/month) includes low-stock warnings, as well as more entries and configurable fields.
9. RightControl
RightControl's inventory management software features a free edition that maintains stock levels, handles new sales and purchase orders, and generates invoices for invoicing. It also offers tools for shipping and warehouse management.
We recommend it for service organizations that simply need to monitor a few products because the free plan only enables 10 items but has the finest incorporated CRM system of those on our list.
It received a 2.34 out of 5 rating in our review, owing to its 10-product and single-warehouse limitations. It's similar to ABC in that it's exclusively available on the PC, there's no mobile version, and it doesn't interface with other programs.
Its inventory capabilities are quite rudimentary, but it does allow you to drill down, and each purchase order and sales management dispatch may be linked to a specific client. These characteristics helped the system gain a spot on our list.
Note that while RightControl was created in the United Kingdom, some of the phrases change from those in US-only versions, such as Square's, or those having distinct US/UK versions, such as Zoho's.
RightControl's subscription tiers offer the same benefits. The main disadvantage of RightControl's free plan is the 10-item product restriction; however, upgrading to its subscription plan will allow you to have up to 300 products.
10. Boxstorm
Fishbowl Inventory's Boxstorm is a fully comprehensive and user-friendly interface that integrates with eCommerce and QuickBooks. It's great for small businesses because of the limitations on item counts and transactions, but it also has a reasonably priced premium plan if you outgrow the free version.
It also offers a smartphone app, however, it isn't as popular as Zoho's or Squares. However, one outstanding feature is the ability to track things by the expiry date, lot, or serial number—a useful tool for items with a limited shelf life.
On our inventory management ranking system, Boxstorm received a 3.19 out of 5 rating.
It received excellent marks for inventory features including barcoding, cycle counting, and automatic reordering, but it fell short of scoring better due to transaction and inventory item constraints.
Its CRM manager isn't as comprehensive as Zoho's, but it offers more robust vendor management tools than Square's free edition.
The free plan of Boxstorm includes all of the premium plan's capabilities, so you'll only need to upgrade if you need to manage more transactions or products.
The premium service costs $79 a month for one user and includes limitless locations, goods, and transactions. You can add extra users for $9 per month if you need them.
CONCLUSION
Is it compatible with the platforms I'm presently using in my company?
Is there room for growth, such as upgrades to the plan?
As a free user, what kind of assistance can I expect?
Consider point-of-sale software if you need free and the best inventory management software solutions that work with sales, such as for a retail or storefront firm (such as Square).
The majority of them feature basic inventory operations or have interconnections. Standalone free inventory management software, on the other hand, is ideal for offices, warehouses, dropshippers, and companies that already have their own preferred sales platforms.
While inventory management relies on the variety of items and the demands of a business, we found Zoho Inventory to give the best option for most small enterprises.
The inventory app has practically all of the features you'll need for inventory management, as well as the ability to link with other apps, notably Zoho's. To get started, go to Zoho and sign up for a free account.
Read More: