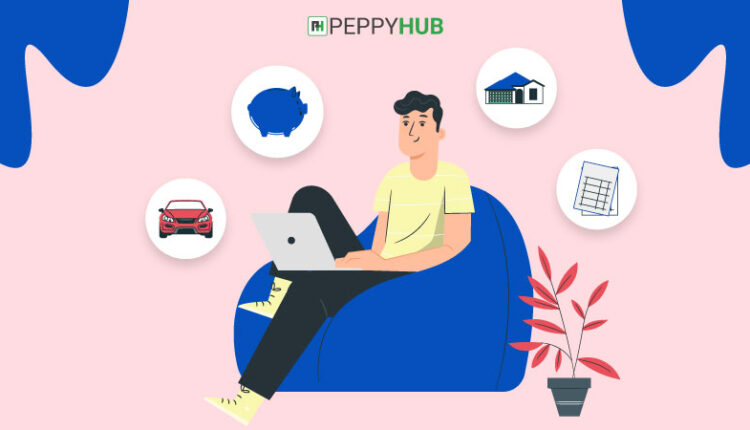 10 Proven Ways on Passive Income Ideas in India
Isn't "earning money while you sleep" a nice sounding phrase? After all, one of the aims of financial independence is to accumulate money that does not consume your time, allowing you to enjoy life and pursue your passions. Get some exciting passive income ideas in India.
The reality is, creating a passive income stream is rarely easy at first. It necessitates the investment of time, money, or talents, or all three. But where do you even begin? The first step is to start saving for a tiny nest egg that you can utilise in the future. We'll return to this later.
In the near term, having various streams of passive income will help you become more robust and better equipped to weather economic downturns.
Passive income is a long-term investment that necessitates short-term sacrifices. If you're prepared to put in the work to follow the procedures and concepts outlined below, you might be making money for years to come.
You just need to know where to begin and how much money you're ready to invest in order for your passive income ideas to take off.
I'll break down passive income and walk you through the processes I took to develop my passive income streams, but you may skip forward to the concepts. Let's get started with the best passive income ideas in India!
What is passive income?
Active revenue that needs little effort to obtain and sustain is referred to as passive income. Investing in mutual funds, selling things online, teaching online classes on sites like Udemy, and other methods where the earner is not required to engage are examples of passive income sources.
Passive income generates a steady stream of revenue with little effort. It has the potential to boost your personal finances and provide you more free time. You will feel less stressed and anxious about your financial future if you do not have to sacrifice your time for money.
How you can Earn from these Passive Income Ideas in India?
The cash you receive from your managed assets is typically referred to as passive income. (Simply put, assets are things that other people value; money, real estate, tangible products, and so on.) The sole downside of passive income is that it takes a long time to create the assets in question. If you fail to do so, the outcome may not always be favourable.
You might lose a lot of money as a result of it. This will not only have a financial impact on you, but it will also have a psychological impact. When your efforts do not yield the results you desire, you lose trust in trying anything new.
As a result, you must take remedial action and put your time, money, and effort into something worthwhile. There are four different forms of passive income to consider when determining your passive income interest.
Purchasing cash-flowing assets –When you make money using money, this is referred to as passive income. You invest in a variety of stocks, mutual funds, and other financial instruments. And you'll be paid for it. Real estate, business loans, dividend investment, and a variety of other topics are included. So, in order to make money, you must first invest money.
Building assets –Building your assets is another way to generate passive income. The term "asset" refers to your ability to construct a website or digital product, for example. You will be able to make money from adverts if you use these. Although, in this case, popularity is the most important factor. People will not visit your item if they are unaware of it, and you may not be able to attract advertisements.
Sharing or selling your assets –You also have the option of selling or sharing your assets to generate passive income. If you have additional space in your home, for example, you can always welcome PG seeking students. Also, if you have items at home that are no longer useful to you and are accumulating dust, you may sell them.
Reversed passive income –The term "reverse passive income" refers to the act of beginning to build the habit of saving. This kind is only focused on reducing your excess costs, such as attempting to reduce your electricity bills. Look for low-cost options that are effective enough to meet your requirements. Make payments online if you can, since this will help you earn cashback. As a result, saving allows you to save money while earning the same amount.
10 Best Passive Income Ideas in India to build wealth
Explore the following passive income ideas in India, whether you're a service provider wishing to cease selling dollars for hours or a product company looking to add a revenue source that doesn't entail the complexities of sending out real products:
1. Start a dropshipping store
Even if you don't have a lot of cash flow, dropshipping is one of the finest methods to start generating money from wherever you are. Some dropshippers claim to make $100,000 or more a year. Dropshipping is not a get-rich-quick scam, although it does need some initial time investment.
This company concept comprises creating an online store where customers can browse and buy products. Dropshipping has the advantage of not requiring you to view the products you're selling in person.
Your supplier handles everything from manufacture to packaging to fulfilment when you use dropshipping. There's also less monetary risk because you don't have to send money to your supplier until your consumers pay.
Another danger you may avoid is investing in a product that hasn't found a market. To identify hot items in various genres to offer in your store, you may utilise a platform like DSers.
You may earn a good passive income and learn how to operate an ecommerce business depending on the product you pick and the pricing you choose.
2. Create a print-on-demand store
Print on demand may be a viable passive income concept and a way to commercialise your creativity whether you're an artist, designer, or business. Working with suppliers to personalise white label items such as t-shirts, posters, backpacks, and books and selling them on a per-order basis is what it entails.
Similar to dropshipping, you only pay for the product when you sell it. There's no need to stock up on supplies or buy in bulk. Print-on-demand shops are a wonderful source of passive revenue because:
You can easily build items and put them on the market.
Your supplier is in charge of shipping and fulfilment.
Many marketing and sales operations may be automated once your store is set up.
You can rapidly produce things to sell in your Shopify store using a print-on-demand service like Printful. Overall, print on demand is a low-risk, straightforward business model that can be implemented quickly.
3. Sell digital products
Digital objects, which are assets or bits of stuff that can't be handled, are inaccessible to consumers. Downloadable or streamable files include Kindle books, templates, plug-ins, and PDFs.
Digital products are fantastic passive income sources due to their high profit margins. You just need to generate the asset once, and you may sell it several times on the internet. There are no restrictions for storage or inventory.
You have complete control over how many digital things you sell. Many designers supplement their revenue by selling professional-grade kits, printables, files, and other materials. Personas, flowcharts, and wireframes, for example, are available from UX Kits to help with the design process.
More than 10,000 clients in over 100 countries have purchased the brand's items, and it continues to offer them online today. It is one of the best passive income ideas in India.
4. Teach online courses
Educators can now more easily offer courses online than ever before. You may build courses and start selling them with minimal restrictions, whether you're interested in marketing, drawing, or business. You may offer online courses repeatedly, much like digital items, without having to keep any inventory or stock.
Teaching online necessitates some time investment out beginning. You'll need to plan out your course, record it, and create downloadable items for students to take with them, such as templates.
Take, for example, Yegi Saryan, the creator of Yegi Beauty. She founded Yegi Academy after launching an online cosmetic firm that sells eyelash extension items. Her lash workshops, which are available both online and on-site, enable entrepreneurs all over the world kickstart their beauty businesses.
You have control over class size and duration as an online educator. You could provide one-on-one coaching or masterminds if you like small groups; if you prefer large groups, you could offer training sessions and live courses. You don't want to socialise with others? It's not a problem. You may create fully downloadable courses that students can finish at their own pace.
Teaching online is a lucrative passive revenue stream with low beginning costs—just an investment of your time—in any case.
5. Become a blogger
Despite the difficulty of beginning a blog, the blogging business model is growing more popular as a source of passive income. You don't have to be an internet superstar to make money online. Simply find your target demographic on one or two websites and send them to your site.
Building a blog takes some time and work. You can monetise your audience if you create high-quality content and promote it across all of your platforms.
Blogging might provide you with a source of passive income if you do the following:
Selling affiliate products
Creating sponsored posts
Selling your own products
Running ads through Google AdSense
What's the best part? To start a blog, you don't need any design or coding abilities. You may quickly set up a blog using a content management system and hosting service like Shopify.
You'll have to devote time to developing an SEO marketing plan as well as creating and promoting content. Know that your efforts will be rewarded: depending on how you monetize your site, your return on investment might be as high as $30,000 per month.
6. Sell handmade goods
It's never been a better time to sell things on the internet. With over 4.6 billion people online, the potential for growing and scaling an online business is enormous. It is one of the best passive income ideas in India.
There are hundreds of online marketplaces where you may sell your items. Some specialise in certain areas, such as video games or handcrafted items, while others allow you to sell everything you choose.
Some popular online selling sites include:
Your own online store
Handshake
Amazon
eBay
Ruby Lane
The initial investment is split into two halves. To manufacture and sell DIY things like pottery or apparel, you'll need to spend in supplies and time. You'll also need to set up an internet store to sell your goods.
The following are the top ten things that customers plan to buy after the pandemic, according to our study.
Selling from your own store lowers your transaction fees and allows you to establish a personal brand. As you grow your audience and engage with new customers, the benefits of establishing a brand compound. It will assist you in selling more and earning money online over time.
7. Run an affiliate marketing business
The act of suggesting a product or service to a target demographic is known as affiliate marketing. Because you get a fee every time someone uses your referral link to purchase the recommended goods or service, it's a terrific source of passive income.
It's also a fast-growing industry. According to Statista, the affiliate marketing industry is anticipated to expand to $8.2 billion by 2022. Online firms become affiliate marketers for a variety of reasons:
It's easy to execute. You're just in charge of the marketing. The brand will create products and fulfill customer purchases.

It's low risk. Joining an affiliate program is completely free. You may sell existing earnings without having to invest any money upfront. To get more people to click on your links, you'll need to spend time building traffic sources. Once that's done, you may make commissions in a rather passive manner.

It's scalable. Affiliate marketers, on the whole, do not employ additional personnel. While your previous work earns money in the background, you may present new goods to an audience and build campaigns.
Making money with affiliate marketing may be a beneficial method to diversify your cash streams. It will just take a few minutes of your time to complete. Once you've put in the time, you'll be able to reap the benefits indefinitely.
8. Sell stock photos online
One of the most significant disadvantages of operating a service-based business such as photography is that you are compensated for your time. To make money with photography, you must be there at an event or session, which, even if you're making a fortune, maybe exhausting after a while.
Selling photographs online can help you supplement your income if you're a full-time photographer or have a high-quality camera. High-quality photographs and films will be paid for by stock photo sites like Pexels, Shutterstock, and other online media firms.
Apart from your camera and laptop, there is no inventory to maintain about the house. These websites handle all of the marketing for you, so once you've uploaded your images, they'll take care of getting your work out there and selling it.
If you run your photography company on Shopify, you can easily add digital things like prints or print-on-demand products like shirts and hats, giving you even more passive revenue streams so you can work less and make more. Printify is also an option. It is one of the best passive income ideas in India.
9. Become an Instagram influencer
Dwayne "The Rock" Johnson earns one million dollars for each Instagram post. Even if you don't have chiselled abs or 200 million Instagram followers, you may still make money as an Instagram influencer.
You'll need to develop a group of individuals who appreciate similar themes to become an Instagram influencer—someone who can affect another person's purchasing decisions.
Do you enjoy reading comic books? Create an Instagram account and start posting about the latest Marvel and DC programmes on a regular basis. If you're interested in sports, scuba diving, house décor, or simply general culture, the same rules apply.
Some influencers, such as Alex Lange, do sponsored posts for companies such as Tinder.
You may get passive money from your audience in a variety of ways if they are engaged.
You may work with both big and small companies to market their items to your audience. You may also generate money by selling your own merchandise.
10. Buy a rental property
One of the oldest methods of accumulating long-term wealth is through real estate investing.
You may buy and rent out apartment complexes or other types of real estate if you have enough money. However, because being a landlord is such a busy job, you may engage property managers to supervise tenants and collect monthly rent.
What if you don't have the financial means to purchase full residential buildings? Is it possible to continue earning rental income? Yes, you certainly can.
You may utilise a real estate investment trust (REIT) platform like Fundrise to invest in various real estate assets for as little as $500 and profit passively as the assets appreciate.
The term "reverse passive income" refers to the act of beginning to build the habit of saving. This kind is only focused on reducing your excess costs, such as attempting to reduce your electricity bills. Look for low-cost options that are effective enough to meet your requirements.
Make payments online with these payment apps if you can, since this will help you earn cashback. As a result, saving allows you to save money while earning the same amount.
Conclusion
Online income opportunities abound in India, where everyone is connected to the internet and making money in some way. During this worldwide technology revolution, people interact, entertain, create businesses, and learn online. I hope these passive income ideas in India will help you out to earn more.
Making additional money will assist you during difficult times. You may plan ahead of time and begin conserving money that you earn online. You can work part-time or full-time on an online platform depending on your schedule. It's best to get your side business going as soon as possible. So you may save it right now and enjoy it later.
You may start utilizing your creative abilities to come up with a means to show off your talents and capabilities to the rest of the world. Sitting at home during the Covid-19 epidemic, you may earn passive money with little or no investment.
The Internet is a tool, and whether you make it or break it is entirely up to you. With all of the ways listed above, you can easily use them to your advantage and generate money without limits. Don't forget to devote some of your leisure time to learning a new talent that will benefit you in the future.
Be aware of potential scammers posing as free online employment. Before beginning anything new, do your homework. Keep hustling and being motivated.
Read More: