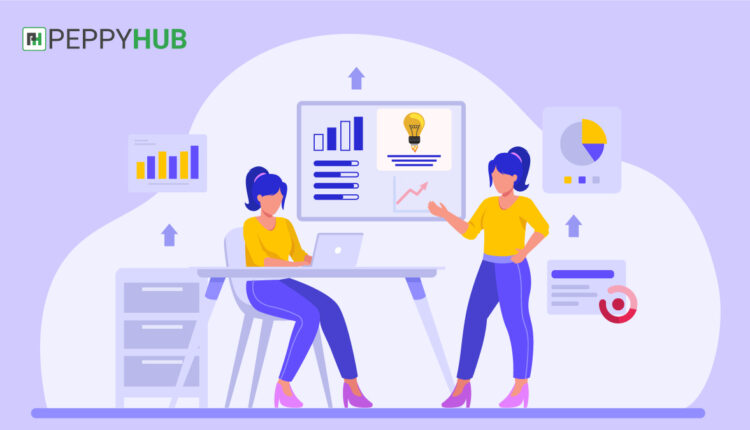 20 Successful Business Ideas for Women in 2023
In the past several decades, India has seen a significant increase in the number of women entrepreneurs, indicating that the country is on its way to becoming a progressive nation. These days, women are more career-focused, bright, and capable. Thousands of women are working on innovative ideas, visions, and skillsets for the future. Even the most determined women, however, might become perplexed when it comes to settling on the ideal business concept. There are many business ideas for women, but the greatest business ideas for women are those that are tailored to your budget, interests, abilities, and other variables.
Women have started working in various fields, including accountancy, wedding planning, fitness training, and so on. The possibilities are unlimited, but the most crucial element is what you find intriguing.
20 Successful Business Ideas For Women
Here is a list of business ideas for women that was compiled after extensive study and market analysis:
1. Freelance Content Writer
With the introduction of the internet and, more recently, e-Commerce, the need for content writers has skyrocketed. This is an amazing business concept if you are creative and have good writing skills. You may start this business from the comfort of your own home, and there are no upfront costs.
For everything, including websites, graphic design, animation, and blogging, content is king. Fiverr, UpWork, Behance, and other freelance websites and platforms can help you locate legitimate clients in the beginning. You may build your own website in addition to working on these sites.
2. Blogging
It is one of the best business ideas for women since you can do it from the comfort of your own home. The nicest aspect about this employment is that it allows you to work at your own pace. To begin a blog, you'll need to build a website and begin posting posts on whatever interests you. You may write about whatever you like, including cooking, sports, education, politics, and so on.
Starting a blog has a lot of advantages, but you'll have to put in a lot of work to get people to read it at first. Once you have a sufficient number of visitors, you will be able to make a substantial sum of money through sponsors and advertisements.
3. Event Planning
Women are already excellent at organizing and planning. If you possess these qualities, event planning may be a viable alternative for you. Unfortunately, many people lack the knowledge and time needed to plan an event on their own. Since it demands multitasking and effective coordination with other departments.
It would be beneficial if you took advantage of every opportunity to arrange an event, such as a birthday party, a business or social event, a retirement party, or any other local event. If you have numerous ongoing events, you must assure them that you can effectively handle them all, which necessitates the formation of a strong team.
As a result, whenever you consider doing event planning, you should always prioritize creating relationships with decorators, caterers, flower arrangers, photographers, DJs, and other professionals. This is critical in ensuring that your event is not only excellent but outstanding.
4. App Development
If you're interested in app development like web push or app push notification and have expertise with it, this may be the finest low-cost business for women out there. The development of apps is huge in demand and on the rise these days, with practically every major corporation and brand having its own app. As a result, they want someone who can routinely update the app with fresh ideas that will improve and differentiate it from others.
Nothing more than that. You may develop an app in any field that interests you or if you have a unique concept in your head. This is a fantastic business concept, and you can make a lot of money with it.
5. Bakery Business
Because many women enjoy cooking and baking, this is an excellent side business idea for them. What could be better than turning your hobby into a career? You may start this company from home at first, and as demand grows, you can expand to a bakery in the marketplace.
It would be nice if you noted that quality components and a superb presentation are essential for attracting new consumers and keeping existing ones loyal. As a result, you may start taking orders online by creating a website. The initial investment would range between Rs.5000 and Rs.10000 since you would need to purchase an oven as well as a few ingredients.
6. Crafty Ideas
This is an attractive and successful business opportunity for female entrepreneurs who are creative and enjoy making one-of-a-kind handcrafted home decor items. Handmade items are gaining popularity across the world because they are unique and original.
You can manufacture jute bags, woodwork crafts, needlework, handcrafted goods, or whatever else comes to mind. These things sell for a premium price; you may either create your own website to sell them or approach a large website like Amazon, Flipkart, or others to sell them.
Starting this business will cost you between Rs.1000 and Rs.2000, and if you can find clients, you may earn thousands of rupees every month.
7. Online Retail/Wholesale
This is a fantastic online business opportunity for women since you may sell whatever products or services you choose. People like to buy products online in today's world because it saves them time and money to travel, and it also allows them to shop from the comfort of their own homes.
As a result, you may start an online boutique and lingerie, eco-friendly clothing, handicrafts, baby supplies, or anything else that interests you. Of course, this business takes a lot of work since you have to stay on top of the newest trends and update your product accordingly, but if you can build a strong client base, there is nothing that can stop you from doing this.
8. Home-based Hobby Classes
Why not create lessons to share your expertise if you have one that you can teach others? You can start lessons in painting, cooking, ceramics, flower making, creative writing, or anything else that interests you or that you are skilled at. After that, you can simply market your company by handing out flyers in the area or creating a Facebook or Instagram account.
It's one of the greatest business ideas for women who want to work from home and don't want to put in a lot of effort. The investment required for this company is little, as you will only need seats and a table where students may sit. This is a lucrative business, and you may make a good living doing it during your summer or winter holidays.
9. Urban Landscape Artist
An urban landscape artist's job is to make your house green by placing gorgeous planters all around it. Unlike gardening, it needed a skilled touch that elevates even the most basic item to a work of art.
You'll need a thorough understanding of organic farming and natural insecticides to get started with this business. This business has recently gained a lot of popularity, despite the fact that it is still relatively new on the market. However, you may take advantage of this chance to make a lot of money by creating stunning residences with urban landscaping.
10. Tiffin Service
Why not make a career out of it if you receive a lot of praise for your cook's cuisine and recipes? This is one of the most popular business ideas for women since they enjoy cooking and may turn it into a career. You may also establish a list of friends and family members and notify them about the business, allowing word of mouth to do the rest.
Make sure you utilize high-quality ingredients, and your presentation should be flawless. Flyers can also be placed in places around universities and offices where people are looking for homemade cuisine.
11. Daycare Services
Starting childcare services might be a great option if you enjoy working with children and spending time with them. Start professionally by hiring out a large room where you can give all of the fun activities, little beds for the kids to sleep in if they want to, table and chairs, books, toys, and everything else needed to keep the kids engaged.
You may need to spend some money to obtain all of this information. It may, however, be a lucrative business since many parents want their children to be in a safe and healthy atmosphere, and if you can give that, you will see a lot of parents bringing their children to your daycare center.
12. Fashion Designing
Clothing, jewelry, and accessory businesses have long been popular with women all around the world. You may make this your job if you have a keen sense of style and enjoy creating clothing. You may establish a fashion business and make your customers appear like divas by designing fashionable and comfy clothing.
You may make a lot of money in this business because, first, the initial investment is modest, and second, if a customer loves your fashion sense and design, they will choose to contact you exclusively. If you have room in your home, you may turn it into a studio and start your new business there.
13. Image Consultants
Some women choose to show themselves in specific ways, while others do not. As a result, you may use your business to assist such women in earning a reasonable income. As an image consultant, your job would entail assisting other ladies with shopping and advising them on the kind of things to wear based on their body types.
Please provide them with some pointers on how to dress and accessories their garments in accordance with current fashion trends. This is one of the top small-scale business ideas for fashion-conscious ladies. The beautiful thing about this company is that it requires no capital; all you need are regular updates on the newest fashion trends.
14. Photography
If you enjoy photography and have excellent photography skills, you may turn it into a full-time business. You'll need a quality camera, lenses, and lighting for this company, which will cost a lot of money. When you first start out in this industry, you'll need to build a portfolio to attract customers.
You may work as a professional photographer and shoot events such as weddings, birthday parties, celebrations, and business gatherings. You may use social media to spread the word about your new business, or you can construct a website to display all of your work.
15. Travel Agent
Why start another business if you enjoy traveling and have a solid understanding of geography? If you want to obtain experience before establishing your business, you may either open an office/website or look for online employment.
As a travel agent, your job would entail booking flights, hotels, cruises, train tickets, auto rentals, travel insurance, public transportation schedules, or providing a whole package of services. This is a fascinating business that may help you earn a substantial amount of money each month, but it all depends on your clientele and the number of reservations you make each month.
16. Interior Designer
This business might be ideal for you if you are creative and like tastefully and individually decorating every area of your home. You'll need to construct a portfolio to show clients your work when you first start your business.
An interior designer's job is to assess the space needs, pick the necessary decorative items for your space, and determine colors, materials, and lighting. As a result, before you can work as an interior designer, you must be able to draw plans. You have the option of working from home or renting an office space where you may meet with your clients.
17. Pet Sitter
If you enjoy having pets and know how to care for them, this might be a terrific alternative for you. Many individuals, for example, travel and cannot bring their dogs with them, or they work and do not want their pets to be alone and need someone to look after them.
This might be a lucrative business, but you must guarantee that they are well cared for. You may even provide extra services such as washing, grooming, and taking them for a walk if you want to extend your company. This is a wonderful business for folks who enjoy working with animals, and it has the added bonus of having no time constraints.
18. Social Media Influencer
Social media has evolved into one of the most important venues for spreading brand awareness to millions of people. You may also work as a social media influencer, which has been in high demand for a few years. Makeup, travel, food, fashion, education, and other skills may all help you become an influencer.
You'll need to engage in regular interactions with your viewers or followers, as well as submit photos, videos, and blogs, in order to grow your audience of dedicated content consumers. Your phone's camera will be your ticket to success. This business requires no investment; all you have to do is upload original, value-added information on a regular basis.
19. Become a Teacher
You may begin teaching online or attend lessons from the comfort of your own home. This might be a great business idea if you have experience teaching any topic. However, many parents who work and do not have time to teach their children are looking for a more secure learning environment for their children.
If you wish to educate children in the primary division, you'll need more than just information; you'll also need abilities in dealing with kids. You'll need seats and tables if you start home-based tuition programs, but you won't need them if you start online sessions because all you'll need is a laptop and headphones.
20. Digital Marketing Services
This business has a lot of potentials and is ideal for ladies who want to work from home. You'll need to take an online digital marketing course to get started with this business. You can start your business after you get the certification.
As a digital marketer, you might work as a freelancer for small businesses that need digital marketing help. It's a fantastic method to get started in a company and expand your portfolio. Create a website and use it to exhibit your work, which will help your company get a reputation. An investment of Rs.10000 to Rs.50000 is required to start this business.
Conclusion
You may use the above list to analyze and compile a list of all the alternatives that appeal to you. Then weigh your alternatives to determine which is best for you and your family. "You miss 100 percent of the shots you don't take," as the old adage goes. As a result, while considering your possibilities, you must think beyond the box, because the higher the risk, the higher the reward. I hope these business ideas for women have brainstormed your mind.
Bonus Read: