21 Customer Engagement Statistics for Business To Know in 2023
Businesses are more about people than about products and profits. You need to create an amazing experience for your customers and provide them with better services to engage them with your brand. Customer experience refers to the overall idea of a customer's experience with your brand or business. Let's know about these fantastic customer engagement statistics.
Customer experience is the result of every single interaction that he has had with your brand. Its efficient management is the key to surpassing your customers' expectations. For it has the potential to help reinforce brand image, retain your old customers, reduce customer churn, convert new shoppers into loyal customers, boost revenue, and inspire customer advocacy.
This blog presents you with 21 customer engagement statistics to gear up your marketing efforts for the year 2022.
Why Customer Experience is the Top Priority?
1. Higher revenue generation:
84% of firms that focus on improving their customer experience generate higher revenue. These gain revenue 4 to 8% higher than their counterparts. In 3 years of investing in customer experience, firms that are currently making $1 billion per year can expect to make an additional $700 million on average. SaaS firms can expect a $1 billion increase in their earning.
2. More sales:
74% of consumers are likely to make purchases, relying on their experiences alone. 86% of buyers are ready to spend more for a great customer experience. The costlier the product, the more they are ready to spend. For instance, customers are ready to pay a premium cost of 13% to 18% for luxury and indulgence services when they get a wonderful customer experience.
3. Induce impulse buying:
Customer experience also has an impact on on-the-spot buying. After getting a more personalized experience, 49% of purchasers state that they have made impulse purchases (unplanned buying).
4. Major brand differentiator:
A study had even predicted that customer experience would get ahead of the two primary brand-differentiating factors- product and price, by the end of 2020. It drives more than two-thirds of customer loyalty. This is more than what the combination of brand and price together drive.
5. Cost-cutting:
A high-quality customer experience can lower the overall expense of serving customers by one-third. Further, just after a single positive experience with a brand, customers spend up to 140 percent more with it. Additional info is that a 2 percent increase in customer retention is equal to that of lowering expenses by 10 percent.
6. Customer expectations:
54% of customers state that firms need to restyle the way they engage with their customers. 64% of them expect past interaction-based tailored engagements. And by offering a discount, you can get back 30% of lapsed app users. The best ways to engage your customers are-
Engaging them on social media (9%)
Welcoming them when they visit (20%)
Providing them updates on the latest products and news (23%)
Suggesting products depending on their needs (27%)
Providing solution to a query or problem (45%)
Making the shopping process more convenient (50%)
Giving them surprise offers or gifts for being your customer (61%)
7. Customer service:
96% of customers report that customer service significantly influences their loyalty to a brand. 90% of them expect an "immediate" response to their queries.
8. Negative impact:
When a site is poorly curated for them, 48% of consumers exit without buying from it. And after having a single experience with a brand they love, 32% of customers stop buying from it once for all.
9. Mobile-friendliness:
50% of customers will stop visiting a site that isn't mobile-friendly even if they like the business. 57% of them won't refer a business, which has a poorly designed website on mobile to someone. And 52% of them are likely to quit engaging with a brand after a bad mobile experience.
Customer Engagement Statistics- Industry
1. The influencers:
Three main parameters influencing customer engagement are convenience (55%), quality (80%), and price (81%).
2. Surpassed expectations:
According to 63% of customers, the best brands surpass their expectations across the customer journey. And 65% of them turn out to be long-term customers of a brand that ensures good experiences all through the customer journey.
3. Re-targeting:
Visitors who are retargeted are 70% more likely to convert than those who are not. For, retargeting reminds your brand to those customers who have left your site without making a purchase. You need to retarget as 97% of those first-time visitors to your site leave without purchasing anything. You lose them forever lest you can bring them back.
4. Self-service:
67% of consumers prefer self-serve over conversing with a customer representative. 59% of them feel that self-service options enhance their customer service experiences. More than 6 in 10 customers go for digital self-serve channels like online chat, mobile app, website, and voice response systems to get their queries answered.
5. Predictions for the future:
In 2022 there will be a 40% increase in digital customer service interactions. Brands will increase their communication mediums from 8 to 11 to aid this. By 2023, we can expect Machine Learning (ML) and Artificial Intelligence (AI) based automation of nearly 40% of all customer interactions.
Customer Engagement Best Practices Statistics
1. Phases to focus more:
Maximum engagement happens in the end or middle phase of the marketing funnel, reporting over 75% of marketers.
2. Omnichannel:
Nearly 78% of customers prefer omnichannel customer engagement. A 2020 report said that the number of firms providing this has gone up from 20% to more than 80%. For, fully engaged customers account for a 23% higher share in the growth of relationships, revenue, and profitability. Firms that effectively engage their B2B customers lower potential friction with them by 63%. Such firms also obtain 50% higher productivity and a 55% higher share of wallets.
3. Mobile-friendliness:
Smartphone usage has overtaken desktop usage. So, 84% of customer-centric firms are now concentrating on mobile customer experience. The common issues posed by poorly designed sites for mobiles are difficult navigation (90%), unhelpful search results (75%), slow load time (40%), and un-searchability (20%).
4. Customer feedback: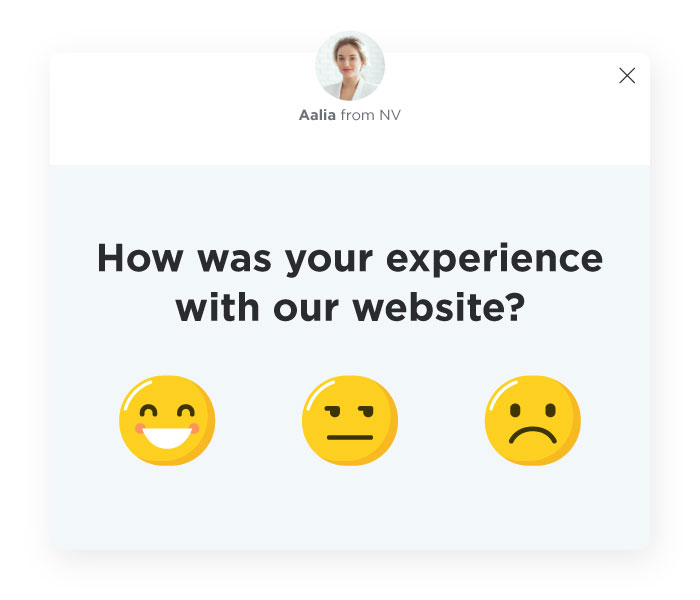 When they have a positive experience with a brand, 72% of customers will share their experience with six or more individuals. But if they are unhappy, 13% of them will share it with 15 or more people. So, it is important to collect customer feedback to know whether or not they are happy with your products and services.
5. Tools usage:
Firms that use tools like customer journey maps cut their service costs by 15-20%. For, these let you design the flow of the customer's journey to deliver value at all touch-points.
6. Self-service:
As mentioned earlier, a large percentage of customers prefer self-service. If available and tailored to their needs, 91% of customers would take help from an online knowledge base. So, provide your customers with one.
7. Customer expectations:
69% of consumers report that their customer service experience enhances when agents sound natural rather than like reading from a script. 71% of them expect customer service agents to be equipped with information about their previous interactions with the brand. 46% of them will quit from a brand whose employees are not knowledgeable. The three vital facets of customer service are quick response, knowledgeable service agents, and a fast resolution of issues.
The Take-Away
Below given are the main takeaways from our list of Customer Engagement Statistics.
Customer experience has become the top priority for most businesses.
No customer wants to do business with a firm that treats him poorly.
How a customer feels after an interaction with your brand has an enormous impact on his future buying decisions.
A quality interaction makes him happy and satisfied and keeps him coming back for more, whereas a poor interaction stops him from doing business with you anymore.
Businesses should therefore invest in creating a good customer experience. This can be accomplished in the following manners-
Interact with customers across multiple channels like their website, social media, app, live chat, etc.
Invest in mobile customer experience as a higher number of users access your site through their smartphones than desktops.
Equip your customer service to have knowledgeable service agents, respond quickly, and resolve issues fast.
Get customer feedback and work accordingly to avoid customer churn due to frustrations.
Focus on providing help for self-servicing.
Use a customer journey mapping tool like NotifyVisitors to design the flow of the customer's journey to deliver value at all touchpoints.
Conclusion
Our customer engagement statistics point to the fact that the majority of firms all around the world are prioritizing their customer experience. If you aren't one of them, it is time you start taking it seriously. You should begin focusing on delivering a positive experience at all touchpoints. Make sure that the customer interaction with your brand is pleasant, smooth, and constantly improving. This will help you win many loyal customers, increase your revenue, reduce customer churn, and stay ahead of your competitors!
Read more: