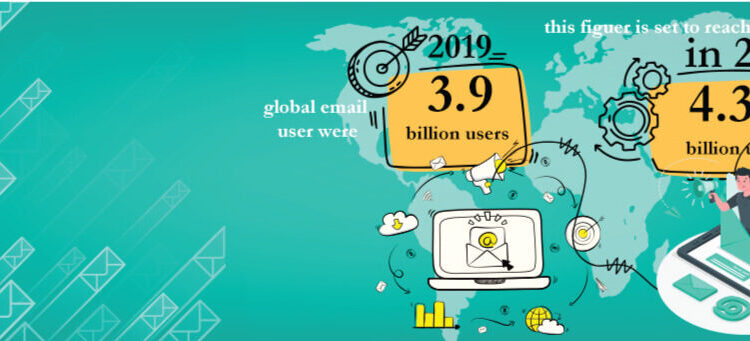 Top 10 Email Marketing Statistics You Must Know in 2023
If you are looking for email marketing statistics for 2023 then you are at the right place stay tuned and we will discuss it right away.

Let's get started
When you have limited resources, you need to make sure that you're not wasting valuable time and money while starting a business. However, when it comes to marketing, your company can't afford to ignore a tool that is important for your business, and that important tool is email marketing.
Now, you must be wondering if there are many other ways to reach your clients, why should you count on email marketing? Is it even worth it?
The outcome of email marketing can do a lot more than just getting messages into an inbox. There is so much buzz about the benefits of email marketing. Well, the numbers say everything when it comes to proving the credibility of email marketing.

What is Email Marketing?
Email marketing means using emails to promote services or products. You can utilize email marketing to build relations with existing customers and to reach out to a number of consumers. Email marketing allows businesses to keep their clients informed and to customize their marketing strategies accordingly.

Top 10 Email Marketing Statistics
1. The Widespread Usage of Email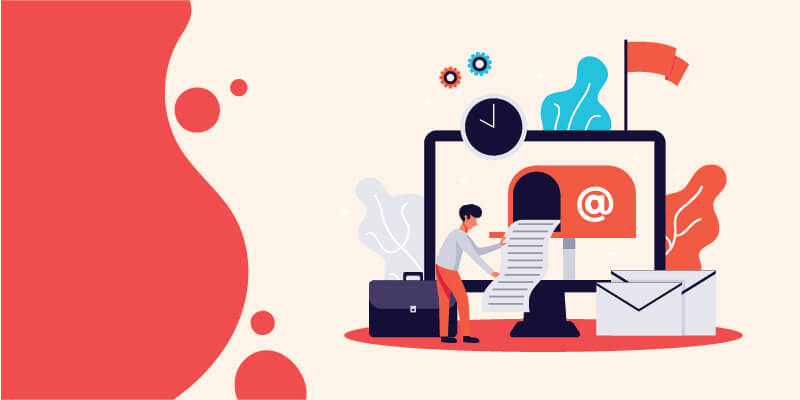 An email has made its way from being forwarding information between academics to an international scholastic. In 2019, global email users were 3.9 billion users (Statista, 2020). In 2023, this figure is set to reach 4.3 billion users (Statista, 2020). That's half of the world's population. This statistic clearly shows that email marketing has an opportunity that you should not lose.

If you're doing business in a developed country, your clients must be using emails. It does not matter how small your organization is. You can do email marketing anytime it can be 24 hours a day, 365 days a year.
Email marketing has all the features that can help you structure your marketing strategy in a much better way, and get in touch with your audience instantly.

2. Billions of Emails Are Sent Daily

In 2019, 293.6 billion emails were exchanged each day (Statista, 2020). That's a shocking quantity of day-to-day emails.

For many years new kinds of interaction have emerged. Despite this development, email marketing has stayed strong and is continuing to grow. These email marketing trends make it hard to ignore the power of an excellent email campaign.

3. Email Provides a Good Return on Investment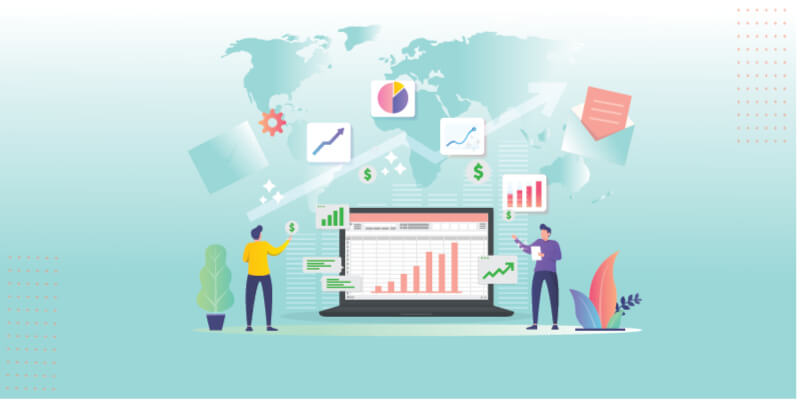 There's no surprise that with the huge popularity and unassailable benefits of email marketing, the ROI is enormous. A well-thought-out email marketing technique will make you cash.

For every single $1 you spend on email marketing, you can anticipate an average return of $42 (DMA, 2019). There's a tonne of email marketing benefits for small businesses. It is one of the most significant factors to keep your business consistently profitable in the long term.

4. Email Marketing Assists to Grow Your Business

Email continues to be the primary source of customer retention and acquisition for midsize and small scale services. According to the statistics, 81% of small businesses still rely on email as their primary consumer acquisition channel. For customer retention, 80% of small businesses prefer emails. (Emarsys, 2018).

There might be a great deal of discussion on social media and likes, shares, and tweets. However, that doesn't mean that email marketing is ending up being less important. Research studies show that email marketing tops the chart. This is in contrast to organic search, paid search, and social media when it comes to customers' acquisition & retention. However, if you're searching for direct effect and reach, there are no competitors with email marketing.

5. Invite Emails Have a High Open Rate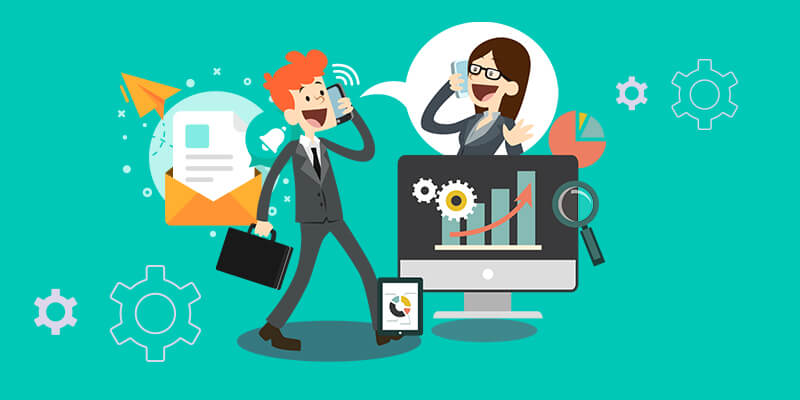 Open rates are one of the best methods to know how well your email marketing strategy is carrying out. They represent how many users are opening the email. Who does not desire their email marketing project to work marvels.

However, what percentage of your audience even opens the emails that they get? Let's see stats. 82% is a welcome email's average open rate (GetResponse, 2017). You can utilize this for your advantage when you're constructing your email campaign for your growing audience. With such a high open-rate for welcome emails, maybe you can slip in some useful details that you want your audience to see. This can be done in the welcome email that you send them.

6. Customization Functions For Email

If you customize your emails, you'll start to see the incredible effect that customization has. Email subject lines generate 50% higher open rates (Yes Lifecycle Marketing, 2019).

A great email marketing idea is to personalize your welcoming emails. If that's excessive of a job, you might try personalizing your emails with the company's name, market, or a topic of interest.

7. The Power of Emails Regarding Deserted Carts

An abandoned cart email is a follow-up email sent to somebody who has added items to their cart and made it through a part of the checkout. But then he or she left the website without buying the products. Many people put items in their online shopping cart and leave without completing the purchase. Your organization could work around this by sending out abandoned cart emails and recovering your lost potential deals.

Do emails about deserted carts work? This statistic backs up this claim. 69% more orders are obtained when three emails regarding the deserted cart are sent instead of a single email (Omnisend, 2018). This type of eCommerce email is among the most effective for improving income.

8. Interactive Emails Are the Method Forward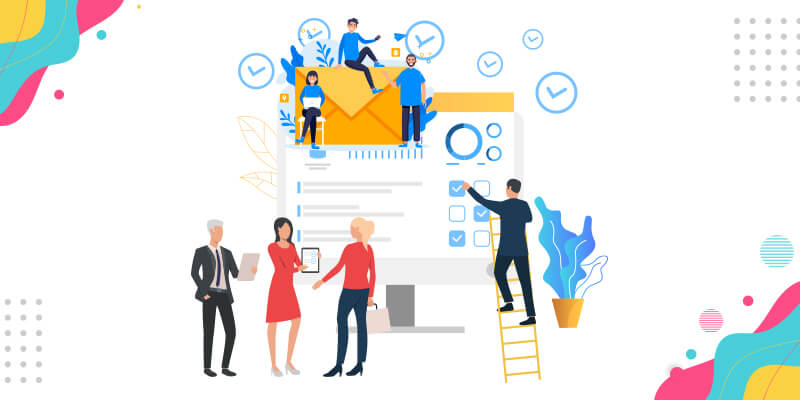 Your emails need to develop user engagement. Gone are the days where your email marketing project needs to be limited to a newsletter format. Online marketers are trying to find better participation in the form of interactive content.

Stats have shown that adding videos to your email marketing template can lead to a 300% increase in click rates (Martech Advisor's 2017 data). That's an astonishing number. Marketers also tend to consist of sliders, retractable menus, and GIFs to make their emails look better to clients. Do not forget to make sure that all of your interactive emails are enhanced for mobile devices.

9. Consumers Like to Hear From You

Let's look at the frequency with which customers would like to get brand name emails. 49% (Statista, 2017) of consumers said that they would like to receive advertising emails from their favorite brand names every week. This email marketing fact is particularly convenient when you're worrying about sending emails to your customers too often. Your audience likes to hear from you, and apparently, they enjoy speaking with you through email.

10. Emails Connect you to a Mobile Audience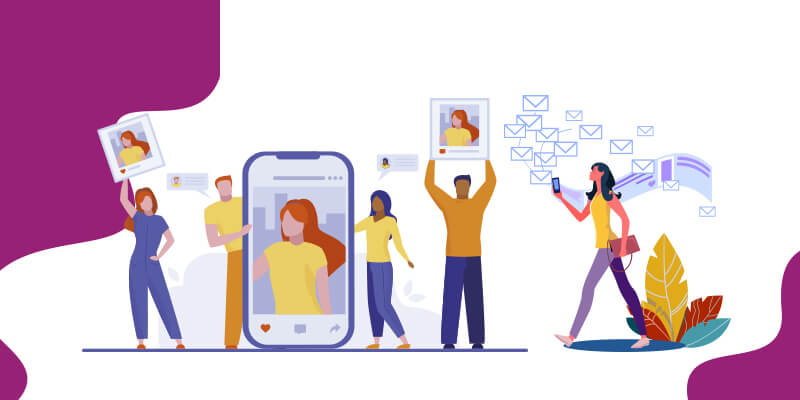 There's a high possibility that most of your audience owns a smart device. Why not let your email marketing project take advantage of this. Marketers are always looking for methods to reach mobile users. The statistics are very revealing in this case. What portion of emails are opened on mobile, you ask? When it pertains to email marketing, 49% of all emails are opened on mobile phones (IBM, 2018).

If there's one thing that these email marketing statistics have brought forward, it's that email marketing has stood the test of time. You may be looking to reach out to your audience, turn your audience into active consumers, or improve your relationship with your consumers. Email marketing has got you covered. If your organization has its email marketing campaign, offer yourself a pat on the back and consider yourself on the right track.

So, what is in store for email marketing in the near future?

Storytelling and Interactivity. Email marketing is all about the customer. Engage them with intriguing stories and search for ways they can engage with your content.
Subscriber Experience. With the increase in email marketing automation, it can be simple to lose credibility. Make sure to remain real to your brand name, including customization, develop lifetime value for customers, and keep your email marketing focused on subscribers.
Do they like longer emails or get click-happy after seeing images? You could even get elegant and segment them based on those choices, so you're sending the right content to the best customers.
Improve email availability for subscribers with disabilities
Non-Linear Sales Funnel. The internet has changed a lot of things in marketing. The biggest thing is that an email marketing funnel is a bit less linear. Instead, there are multiple touchpoints where leads may enter into contact with your brand name. Fortunately, email marketing is a great way to get in touch with points no matter what phase of awareness they're in then.
Send hyper-personalized emails
Incorporate device learning/AI into email marketing automation
Being relevant to consumers throughout all channels
Email Marketing Statistics Summary
Here's a summary of the email marketing data for 2021:
293.6 billion emails were received and sent every day.
The average expected ROI is $42 for each $1 you spend on email marketing.
81% of small businesses count on email as their primary client acquisition channel, and 80% for retention.
82% is the average open rate for a welcome email.
Emails with tailored subject lines create 50% higher open rates.
Sending out three abandoned cart emails results in 69% more orders than a single email.
Videos contributed to your email boost click rates by 300%.
49% of customers wish to receive promotional emails from their preferred brand names.
49% of all emails are opened on mobile phones.
Email Marketing Forecasts for 2021 and Beyond
Conclusion
Is email marketing dead? These email marketing statistics clearly show that the reports of email marketing's death are grossly overstated.
Far from being dead, email marketing lives, well, and is increasingly pertinent for you to reach audiences throughout demographics. Offer yourself a head start by checking out these subject lines.
The future looks brilliant for email marketing; however, marketers need to keep their toes ahead of these coming trends.
Customers will expect a lot more interactive and genuine email experiences, and online marketers will have to utilize more tools and technologies to provide that.
Read more: