10 Best Shopify Apps for Shipping Solutions
Shipping is one of the most crucial aspects of any e-commerce business. It can make or break a sale, so it's essential for online retailers to choose the best Shopify apps for shipping solutions available. With Shopify, merchants have access to a vast variety of shipping apps that can greatly improve the delivery experience. In this guide, we have compiled a list of the 10 best Shopify apps for shipping solutions.
10 Best Shopify Apps For Shipping Solutions
1. ShipStation
A popular app that connects Shopify stores to multiple shipping carriers, including USPS, UPS, FedEx, and more. The app streamlines the shipping process, automating label creation, tracking, and order fulfillment.
2. Easyship
EasyShip allows you to manage and automate your shipping process exactly as you want. With EasyShip, you can precisely print shipping labels and track shipments 100%,
An all-in-one shipping solution that calculates rates, manages duties and taxes, and generates labels for international shipments. It integrates with over 250 shipping carriers and provides an easy-to-use drag-and-drop interface.
3. Shippo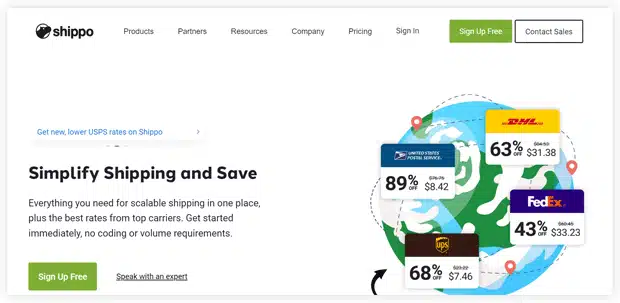 A shipping app that aggregates the rates and delivery times of multiple carriers, allowing merchants to choose the best option for each order. Shippo also features a custom packing algorithm that optimizes packaging and reduces shipping costs.
4. Printful
A print-on-demand and dropshipping app that handles the shipping and fulfillment of orders directly to customers. Printful integrates with Shopify to allow merchants to create custom products and designs.
5. Advanced Shipping Rules
A flexible app that allows merchants to set shipping rates based on weight, destination, price, or other custom criteria. It also supports advanced rules and conditional logic for complex shipping scenarios.
6. AfterShip
A shipment tracking app that provides real-time updates to customers on the status of their order. AfterShip integrates with over 700 carriers and enables merchants to brand the tracking page with their own logo and messaging.
7. Parcelify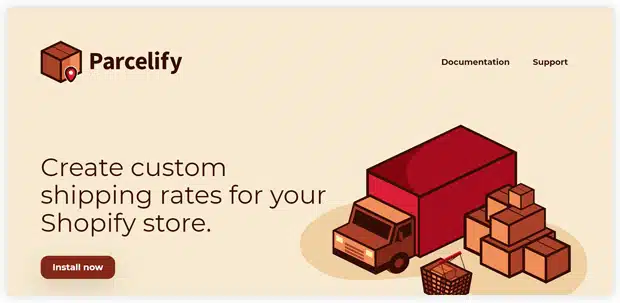 A shipping app that allows merchants to set complex shipping rules based on product type, location, or other criteria. It also supports custom rate adjustments and allows for the creation of custom shipping methods.
8. ShippingEasy
A shipping and order management app that simplifies the process of fulfilling and shipping orders. It integrates with multiple carriers, features batch label printing, and provides real-time shipping rates.
9. USPS Address Validation
A free app that automatically validates US postal addresses at checkout, reducing shipping errors and undeliverable packages. The app also ensures that shipments qualify for USPS discounts.
10. Tracktor
An advanced shipment tracking app that provides customers with estimated delivery dates, tracking information, and delivery alerts. It integrates with over 500 carriers and provides merchants with detailed analytics on customer delivery experiences.
Conclusion
With these top 10 best shopify apps for shipping solutions, online retailers can streamline their shipping process, save time and money, and provide a better delivery experience for their customers. So, choose the one that best suits your business requirements and start improving your shipping process today.
Read More.