7 Best Survey Apps for Shopify to try in 2023
If you're running a Shopify store, then you know how important it is to get feedback from your customers. The best way to do this is through surveys. But what are the best survey apps for shopify?
In this blog post, we'll share with you 7 of the best survey apps that you can use to get feedback from your customers. With these survey apps, you'll be able to collect data that will help you improve your store and make better decisions for your business. So if you're looking for a way to get more insights from your customers, then be sure to check out this blog post!
7 Best Survey Apps for Shopify
1. NotifyVisitors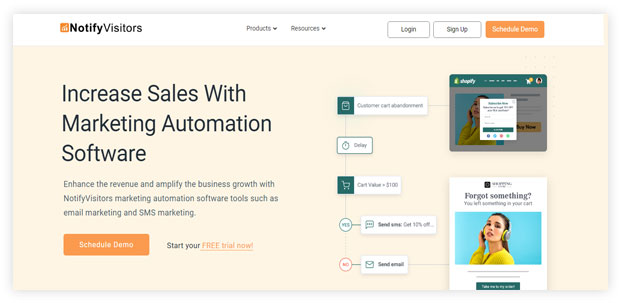 NotifyVisitors offers survey apps for Shopify retailers that make collecting customers' feedback easy and efficient. Our survey apps are tailored to meet different survey requirements and offer retailers multiple ways to get valuable insights about their customers. With fewer survey interruptions, merchants can be sure that the data they collect is reliable and accurate.

Not just that, but by utilizing our survey apps for Shopify stores, businesses can understand the behaviors, expectations, and overall satisfaction of their customers easily. With all the insights gained from surveys on NotifyVisitors, retailers can make more informed decisions – ultimately helping them grow their business with actionable data.
2. Google Forms
Google Forms offers survey apps for Shopify that provide valuable insight into the opinions of customers and users. Using Google Forms, survey creators can customize survey topics to be as specific as they require while staying tailored to the goals of their business.
This survey tool is also convenient to use since it integrates with many popular survey providers, meaning all survey answers are collected in a secure process and stored on the survey creator's chosen service. For businesses looking to gain user feedback or insights passively but accurately, leveraging Google Forms survey apps for Shopify is an ideal choice.
3. SurveyMonkey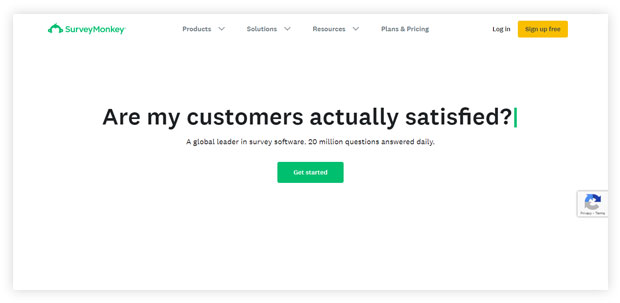 As a powerful and versatile tool for collecting feedback from large groups of people, SurveyMonkey has become an indispensable part of the modern market research landscape. SurveyMonkey is one of the most popular platforms for online surveys.
4. Typeform
Typeform is an innovative survey and forms solutions provider that is quickly gaining popularity with businesses. For any business looking to streamline operations, optimize sales or get closer to its customer base, Typeform's survey apps are an invaluable tool. It is one of the best survey apps for shopify.
5. JotForm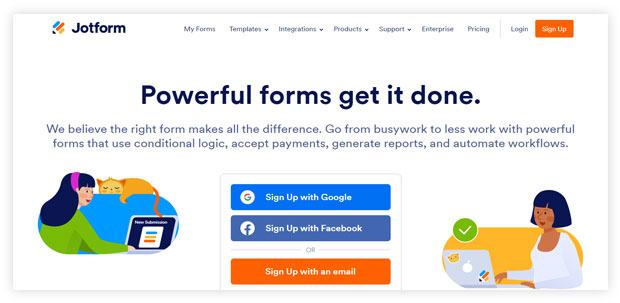 JotForm is the perfect addition to any e-commerce business. With this kind of power at the fingertips of e-commerce businesses, success is just around the corner for those who leverage the unique features that JotForm survey apps have to offer.
6. Wufoo
Wufoo is an invaluable tool for keeping your data organized in one convenient place. With its simple drag-and-drop system for creating forms, Wufoo enables users to collect data quickly and efficiently. It is one of the Best survey apps for shopify.
7. SoGoSurvey
SoGoSurvey is an intuitive, comprehensive survey platform that has revolutionized how organizations conduct research. With a host of features such as design customization and mobile survey capabilities, SoGoSurvey stands apart from the competition.
Additionally, users can take advantage of easy sharing options to ensure there are no issues with the dissemination of surveys. Data obtained through SoGoSurvey can be efficiently analyzed to get meaningful insights.
Conclusion
Almost any organization can benefit from using online surveys to gather feedback, measure customer satisfaction, or gauge employee morale. These are our top six picks for the best online survey tools—including both free and paid options.
If you're not sure where to start, take a look at Google Forms, SurveyMonkey, and Typeform. These three tools are some of the most popular (and user-friendly) options out there.
Read More: