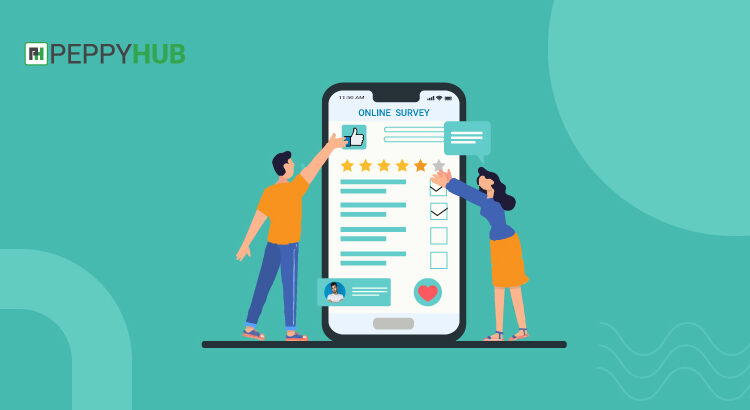 7 Best Online Survey Tools you Should Use
Online surveys are a great way to collect customer feedback or gather research data. But with so many Best online survey tool available out there, it can be hard to know which one to use.
That's why we've put together a list of the 7 best online survey tools. Whether you're looking for something simple and free, or something more powerful and paid, there's an option on this list for you. So read on to find the perfect tool for your next online survey.
Best Online Survey Tools For You in 2023
1. NotifyVisitors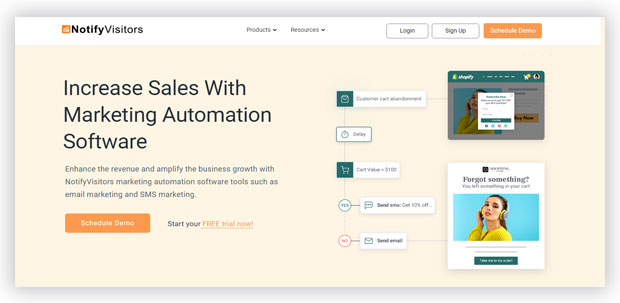 NotifyVisitors is an online survey tool that enables businesses to acquire actionable insights from their online customers. With powerful data analysis capabilities and intuitive, customizable questionnaires, NotifyVisitors helps companies generate meaningful feedback.
Companies can use the online surveys created with NotifyVisitors to get valuable input about product developments, seek customer feedback on website navigation, and develop better marketing strategies.
NotifyVisitors also offers additional features like automatic segmentation of survey respondents as well as advanced reporting options; making it a comprehensive online survey solution for businesses around the world.
2. Google Forms
Google Forms is a powerful, yet easy-to-use tool for creating surveys, polls, and quizzes. It's an excellent choice for business, education, or personal needs. With Google Forms, you can quickly create appealing forms with colorful images or text, as well as logical validation rules that ensure accurate responses.
Additionally, it provides built-in analytics to get insights into who responded and how they answered the questions. Overall Google Forms simplifies capturing useful information and provides powerful options without breaking the bank.
3. SurveyMonkey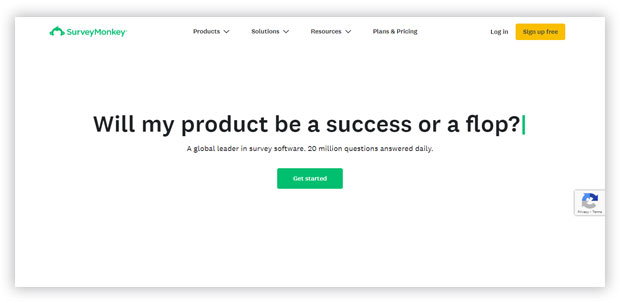 SurveyMonkey is an immensely popular online survey tool that helps individuals and businesses obtain valuable data from their target customers. It is a great option for gathering customer feedback and insider information that can help guide product decision-making processes as well as improve customer experiences.
SurveyMonkey gives users the freedom to create custom surveys to gather both qualitative and quantitative responses from people who have firsthand knowledge of their products, services, or brands.
With its wide range of features, such as logic jumps, open-ended questions, answer piping, and randomization, SurveyMonkey has helped thousands of organizations harness the power of integration with other software systems to produce comprehensive datasets.
For those looking for a user-friendly survey-building platform with a solid set of analysis tools, SurveyMonkey is certainly worth exploring.
4. Typeform
Typeform is a powerful online survey tool that is trusted by business leaders and entrepreneurs worldwide. It offers an easy-to-use drag-and-drop builder with a library of professionally designed survey templates, making it easy to create online surveys without any coding experience.
This online survey tool also provides insightful analytics, automated branching logic, real-time custom notifications, and the ability to integrate with over 1,000 popular business apps. With Typeform's extensive features, you can quickly and easily ask your customers the right questions so you can better understand their needs and preferences.
Additionally, Typeform's intuitive user interface makes creating online surveys enjoyable, and will have your feedback data collected in no time! It is one of the best online survey tool you can use.
5. SoGoSurvey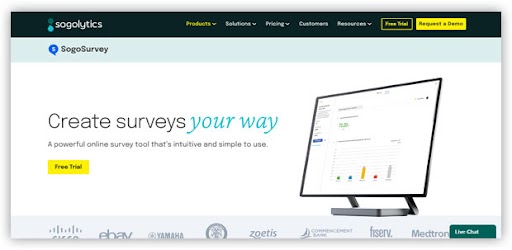 SoGoSurvey offers a great way to get feedback from your customers in an efficient and cost-effective manner. Whether you are looking for customer satisfaction, employee engagement, or market research, SoGoSurvey can provide you with the tools to find out what people think about your product or service.
Their intuitive Surveys Builder allows users to create multiple questions and input types easily. In addition, customers appreciate the added features of advanced logic & branching capabilities, and professional design customizations that SoGoSurvey provides.
With its reliable uptime and powerful analytics suite, SoGoSurvey is an ideal choice if you need to understand what your customers think of your company.
6. Zoho Survey
Zoho Survey is an online survey tool that helps businesses build surveys quickly and distribute them to their customer base with ease. It allows users to design surveys with custom themes and visuals, including pre-made templates for a variety of sectors.
Users can also create branching structures to tailor the survey to individual recipients. Zoho Survey then provides reporting and analytics dashboards in real-time, making it easier than ever to gain valuable insight into customer behavior and preferences.
The power of online survey tools like Zoho Survey gives businesses a huge advantage when it comes to gathering data on customer trends and preferences.
7. LimeSurvey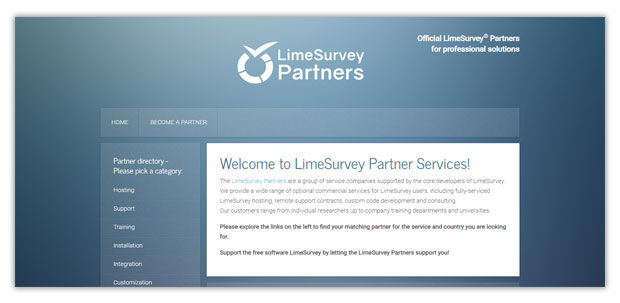 LimeSurvey is an online survey platform that provides an efficient and hassle-free way of collecting data. It allows users to create surveys quickly, with a simple drag-and-drop user interface.
The platform also offers powerful customization options, allowing users to tailor the surveys to their specific needs.
This makes it perfect for research professionals and organizations who need reliable and detailed feedback from their audience. Thanks to LimeSurvey's extensive feature list, data collection has never been easier.
From surveys sent directly to participants' phones to real-time analytics, it provides all the tools needed for a successful survey project. With LimeSurvey, gathering valuable insights into customer behavior is now just a few clicks away.
Conclusion
There are many different ways to create surveys, each with its own set of features and benefits. Ultimately, the best online survey tool for you will depend on your specific needs and goals.
We hope this overview has helped you better understand the different options available and how to choose the right one for your business.
Read More: