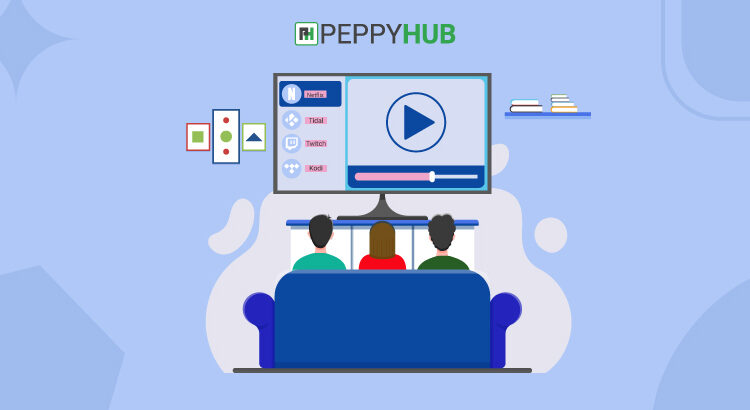 25 Best Chromecast Apps For Google TV
The greatest Chromecast applications can transform your home entertainment experience from dull to spectacular. With so many options, it's important to know which Chromecast applications are the finest and worth your time, and others you shouldn't bother installing at all. Here we have the best Chromecast apps for google tv.
The original Chromecast was released more than seven years ago. Despite stiff competition from the Now TV Smart Stick, Amazon's Fire TV Stick, and the Roku Streaming Stick in the streaming arena, Google's popular streaming gadget continues to grow in popularity.
The top Chromecast applications cover a wide range of services and cater to a wide range of preferences. The trouble is that finding the apps you need in Google's content store isn't always straightforward.
Especially when there seem to be more and more applications accessible every time you check-in — at least, that's how it appears. Furthermore, certain apps are only compatible with specific Chromecast devices.
For example, Apple TV Plus is now available on Google TV but not on a basic Chromecast, which is a bit perplexing.
We've chosen the finest Chromecast applications to let you do anything you want with your Google Chromecast, whether it's finding new music, adding new games to your collection, or streaming the best movies and TV shows. To get started, read our guide below for our top picks for the best Chromecast applications.
The Top Chromecast Apps for Android, iPhone, and PC are listed below, along with their most popular features.
25 Best Chromecast Apps for Google TV
1. Google Home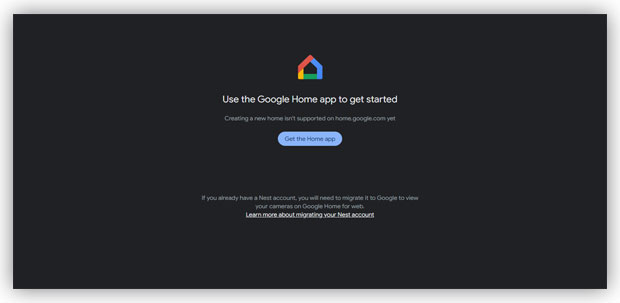 Download: iOS / Android
You don't have to explore far to find the most important app for your new Chromecast.
The Google Home app (previously known as the Chromecast app) has always been a mainstay of the platform, but with built-in universal search, content discovery, and app recommendations, it's now more flexible than ever. If you buy a second Chromecast for the upstairs bedroom, the app will be your primary means to add more than one device.
The software is free, which is convenient given that you'll need it to set up the gadget.
2. Netflix
Download: iOS / Android
One of the greatest Chromecast-enabled apps is Netflix. Throwing a TV show from your phone or mobile device is as easy as pressing the Cast button, and the results are almost instantaneous. Netflix should be your first stop on the route to expanding your Chromecast app collection since it offers hundreds of TV series and movies, as well as some of the greatest original programming this side of a premium cable subscription. It is one of the best Chromecast apps for google tv.
While the app is free to download on iOS and Android, you must be a Netflix user to watch content. Monthly plans start at $8.99/£6.99.
3. HBO Now and HBO Go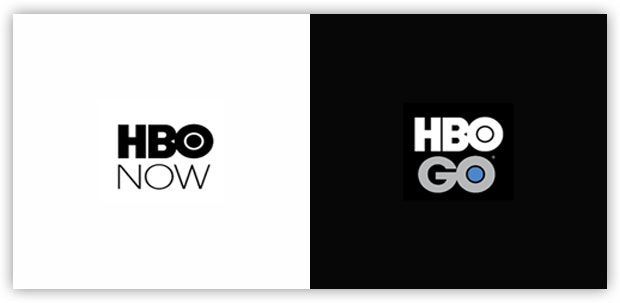 Download: iOS / Android
This is a two-for-one deal. HBO Go was a terrific way to stream some of your favorite HBO series to the big screen before HBO Now. The only drawback was that HBO Go required a cable subscription. Our eyes weren't opened to the wider picture until HBO Now was revealed.
HBO Now, like Netflix and Hulu, is a standalone streaming service that allows users to view series like Game of Thrones and Silicon Valley as well as anime videos without having to subscribe to a cable package. It surged to the top as one of the greatest Chromecast-compatible streaming applications once its three-month exclusive pact with Apple expired in August 2015. All of that being said, if you already have an HBO cable subscription, HBO Go is still a terrific Chromecast app.
The HBO Now app is free, but a monthly membership to the service costs $15/£9.50.
4. Google Play Movies & TV
Download: iOS / Android
In certain cases, subscription services like Netflix and Amazon Prime Instant Video are ideal: because they're all-you-can-stream, you'll never have to unlock your checkbook in-between seasons. However, as a trade-off, you won't get access to the most recent series and films. We prefer Google Play Movies & TV, which is cross-platform compatible.
You can instantly purchase and watch anything on the Play Store (think movies and TV series ranging from recent blockbusters to videophile classics) with your Google account without having to download the item to your mobile device. With an intuitive UI and smooth Chromecast connectivity, the Google Play app rapidly establishes itself as the finest fragmented video provider on any device. It is one of the best Chromecast apps for google tv.
5. YouTube and YouTube TV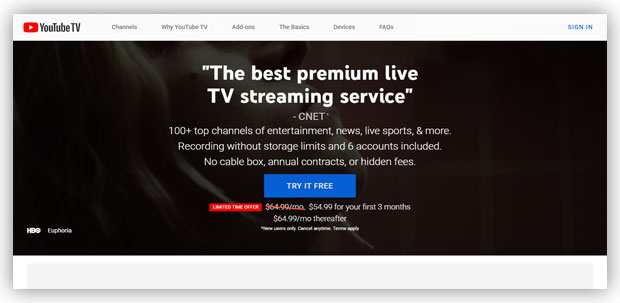 Download: iOS / Android
YouTube's amazing and free Chromecast-enabled mobile app may be appreciated by even the most frugal of streamers. Its interface, like the Chromecast itself, is simple to use, so it just takes a few seconds from the time you locate a humorous video to it being displayed on your large screen.
However, as much as we enjoy puppy videos when it's time to watch actual TV, we turn to YouTube TV, the company's new live TV streaming service. YouTube TV, like Sling TV and PlayStation Vue, allows you to view cable TV without a contract or costly cable equipment. It's not just an excellent cable option, but it's also a fantastic Chromecast app.
Both iOS and Android users may get YouTube for free. YouTube TV is accessible on PC, iOS, and Android for $35 per month. It's also made its way to PlayStation consoles since the PlayStation Vue service is being phased off of the platform.
6. Plex
Download: iOS / Android
Plex is a media center program that takes TV episodes and movies stored on your PC and streams them to your phone in a simple manner. Plex's finest trick is that it can broadcast this stream to your Chromecast, basically turning your Chromecast into a set-top box with access to every movie or TV show you can think of.
7. Google Play Music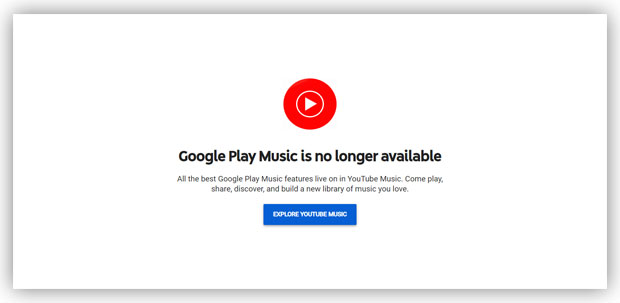 Download: iOS / Android
For anyone who has a lot of money invested in Google's music shop, Google Play Music is the best option. Google one-ups the competition by adding Chromecast compatibility to its iOS and Android Google Play Music applications, allowing you to play music from your collection as well as from a huge catalog of on-demand music.
On all platforms, Google Play Music is free to download, but playing music on-demand needs a Google Play Music All Access membership, which costs $10/£10/AU$12.
8. Spotify
Download: iOS / Android
Spotify Connect, the world's most popular streaming service, also allows you to play music through your stereo or TV using Google's Chromecast.
If you choose the latter, your currently playing music will be displayed on the screen, but we expect the majority of customers to use a Chromecast Audio to connect their stereo to Spotify. It is one of the best Chromecast apps for google tv.
You may not need to connect to a Chromecast because a growing number of streaming speakers on the market now support Spotify Connect, but this is a terrific choice for anyone wishing to update an outdated stereo.
9. BBC iPlayer (UK)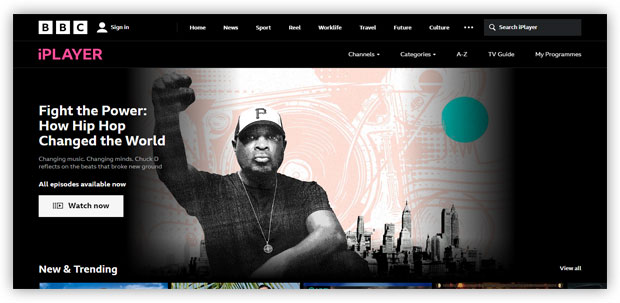 Download: iOS / Android
The BBC is one of the best and brightest brands in entertainment if you reside in the United Kingdom. Because the channel is so huge and brilliant, it comes with a free Chromecast app, which is maybe predictable.
There are fresh episodes of Doctor and Looper on there, as well as important news pieces. You may even broadcast from your laptop or tablet to a large screen if you don't have your phone with you.
On both iOS and Android, the BBC iPlayer is available for free.
10. AllCast
Download: iOS / Android
AllCast is a Chromecast-enabled app's Swiss Army Knife. AllCast is a one-stop shop for transferring movies, music, and photos from your small screen to your dongle. The free version includes a few unpleasant commercials and restricts video duration to a few minutes, but it's the simplest, most effective way to get your material from your mobile device to the big screen for budget streamers.
On iOS and Android, AllCast is accessible. AllCast Premium costs $5 (AU$ 5) each month.
11. Chrome
Download: iOS / Android
We've already covered the best methods to use Chromecast to share movies, music, TV episodes, and images, but what if you want to show off some old web pages? Chrome is your best bet for this.
The mobile versions of Google Chrome, like the desktop ones, basically mirror your screen, allowing everyone around you to see what you're seeing on your phone.
Chrome is available on both iOS and Android for free.
12. Twitch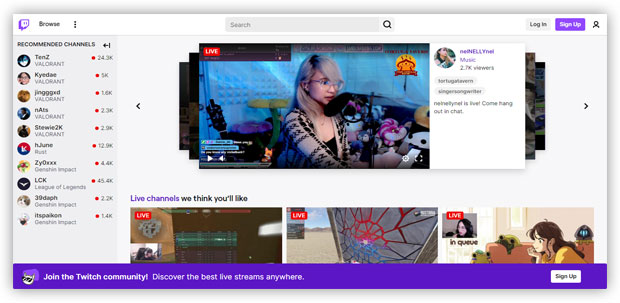 Download: iOS / Android
Twitch is a gamer's dream come true. There's always a fresh game to watch or a streamer to laugh at with thousands of feeds running around the clock. The celebration doesn't have to stop on your little screen because Twitch's app is Chromecast-enabled.
This is the place to go whether you're an eSports lover, a vintage gamer, or just want to see someone blindfolded finish Super Mario World in under 27 minutes. It is one of the best Chromecast apps for google tv.
Twitch is free to download on both iOS and Android.
13. Tidal
Download: iOS / Android
Tidal fans were starting to feel left out when it came to receiving their music streaming to speakers around the house, thanks to Spotify Connect being incorporated in an increasing number of speakers.
Thankfully, Tidal customers may now enjoy lossless CD-quality music across the home thanks to a recent update to the service, which continues to leave Spotify in the dust in terms of pure audio quality. It is one of the best Chromecast apps for google apps.
14. Just Dance Now
Download: iOS / Android
Do you need to keep your kids occupied on a rainy day? Just Dance is now available for download. Just Dance Now is the excellent version of Ubisoft's long-running rhythm game, with hundreds of tracks to dance to.
Just Dance Now's brilliance is that it doesn't require any sophisticated equipment to function; all you need is a smartphone and a Chromecast (or Apple TV, smart TV, etc.) to get up and dance. How does the game operate if it can't see how you're moving?
Just Dance Now detects your motions using the gyroscopic sensors in your smartphone. In practice, it's a little sloppy, but it's still a great, entertaining, and reasonably priced method to keep kids (or kids at heart) occupied.
Just Dance Now is free to download for iOS and Android, albeit it does need microtransactions in order to play several tracks.
15. Now TV (UK only)
Download: iOS / Android
Now TV is Sky Broadcasting's own streaming service, allowing you to watch Sky's extensive library of shows, movies, and sports without having to pay for a full Sky satellite subscription.
What makes it a great Chromecast app, though, is that it can be used to broadcast the service to devices that don't have a dedicated Now TV app yet.
The most notable example is Android TV, which presently lacks a Now TV app. You may, however, 'Cast content on your large screen' if you have Now TV installed on your phone.
Now TV is one of the best instances of why Google Cast is such a terrific technology, even if it isn't the ideal answer.
16. Rakuten TV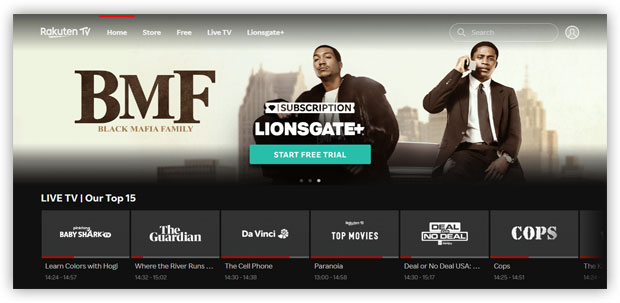 Download: iOS / Android
Rakuten TV, which is owned by the same-named e-commerce behemoth, is free streaming on-demand service accessible for Android and iOS.
Previously known as Wuaki. tv, the site operates similarly to Google Play in that you pay to rent each film or series, with costs variable depending on new releases, back catalog, and whether you want to stream or download in HD or SD.
You should choose Rakuten TV over subscription services like Netflix since you may occasionally receive early access to digital releases.
17. Kodi
Download: iOS / Android
Kodi is a multi-functional home media center that can store, stream, and record content. It's continually evolving, adapting, and adding new features since it's 100 percent free and open source.
You may use it to download and access live digital TV and music streams from across the world, or you can use it to store your digital stuff in one easy-to-find location.
It's worth mentioning that streaming Kodi on Chromecast with an iOS smartphone is impossible without jailbreaking and/or changing your device in some manner, which we strongly advise against because you risk voiding your iPhone's warranty. It is one of the best Chromecast for google apps.
18. Angry Birds Friends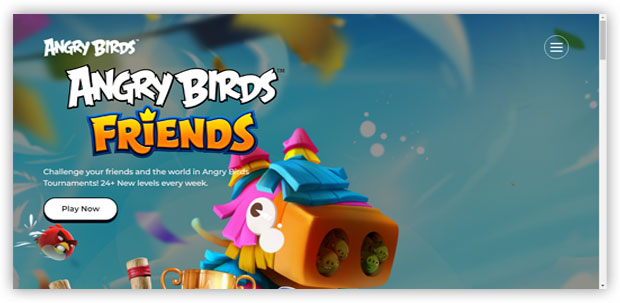 Download: iOS / Android
It was just a matter of time until one of the world's most popular puzzle games arrived on Google's streaming gadget. Angry Birds Friends, like the original, has the eponymous birds demolishing constructions of all forms and sizes, but this time includes a competitive element.
You won't have to guess which of your pals has the highest score — just invite them into your living room, bring out your phones, and settle the score once and for all.
19. All 4 (UK only)
Download: iOS / Android
For residents in the United Kingdom, All 4 is Channel 4's on-demand and catch-up streaming service, which you can download and use with your Chromecast for free.
Whether you're searching for reality series, arty dark comedy, or vintage British sitcoms, All 4 has something for you.
20. Google Photos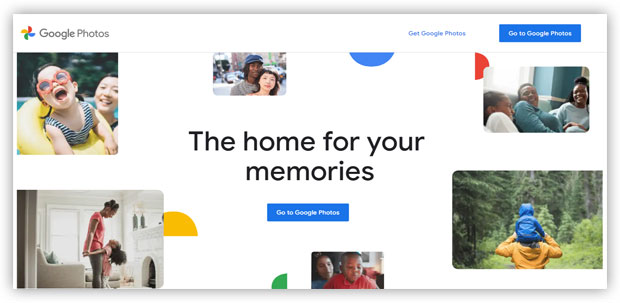 Download: iOS / Android
Google Photos is the most popular cloud photo storage service. As long as your Google Drive capacity allows, the program will upload all of your images. Of course, Chromecast is supported by the app. You may use the screen to display your images.
When you're not casting anything, you may also create collections in Google Photos and use them as your background. This is something I've done with a modest collection of 4k wallpapers so that my TV is constantly sharp and beautiful.
If you run out of Google Drive space, you can always purchase more. One of the best Chromecast apps for google tv.
21. Hulu
Download: iOS / Android
One of the most popular Chromecast applications is Hulu. It includes current and recent television series, as well as a few films. It's also a wonderful place to visit if you're an anime enthusiast. You may create a watchlist and have it streamed to your TV via Chromecast.
They have recently released a $39.99 per month TV subscription. It has more than 50 channels. The user interface is a touch clumsy, but nothing to worry about. The live TV subscription also includes ordinary Hulu material, making it an excellent value. It doesn't get much worse than this.
Chromecast compatibility is also fantastic. It is one of the best Chromecast apps for google tv.
22. iHeartRadio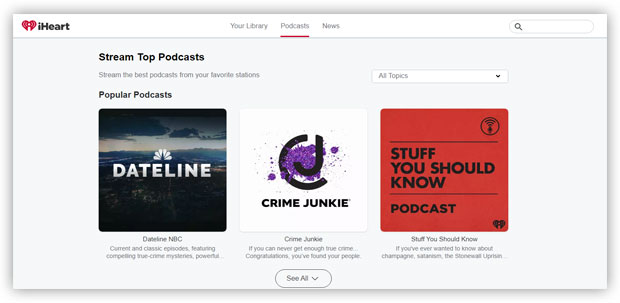 Download: iOS / Android
iHeartRadio is a service that allows you to listen to music online. It works similarly to Pandora. There are stations that play specific sorts of music that you may listen to. Real radio stations are also available to listen to. It does, however, support Chromecast.
iHeartRadio is especially fantastic over the holidays since their holiday stations are, in most cases, second to none. It's absolutely free to use if you're willing to put up with some advertising. It's one of the finest Chromecast applications for random music streaming.
23. MediaMonkey
Download: iOS / Android
MediaMonkey is the finest alternative for casting your local music to Chromecast. Although it does not retain the icon on the top page like most others, the app supports it and does a good job with it.
To access the cast option, use the 3-dot menu button. In any case, we enjoy MediaMonkey a lot. Although the music app lacks the most up-to-date UI features, it is really useful.
The big value is the desktop client integration, which is as close to an iTunes syncing experience as Android has ever come. The desktop software also supports streaming to devices on the same network, which may be more convenient in some cases.
In any event, MediaMonkey is rather strong if you don't mind the outdated user interface.
24. Movies Anywhere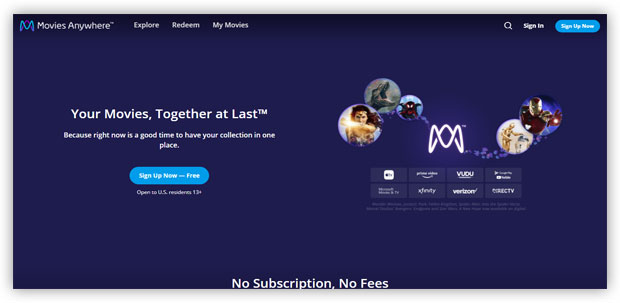 Download: Android
One of the latest Chromecast applications is Movies Anywhere. It's a movie search engine. Google Play Movies, Amazon, iTunes, Vudu, and Disney Anywhere are all supported. There are some issues with the program. However, for the most part, it works rather well.
When you purchase a film through one of the aforementioned sources, it becomes available on this app. One of the few methods to send Amazon material on a Chromecast is this method.
It also helps to open up the movie streaming market. You may monitor and shop the sales on any of the aforementioned platforms here. The app is available for free. Obviously, movies on various services are not free.
25. VRV and Funimation
Download: Android
VRV is a relatively new Chromecast app. It's a collection of streaming anime and cartoon networks. Crunchyroll, HiDive, Rooster Teeth, RiffTrax, and Geek & Sundry are just a few of them. The app was initially rather problematic, but it has now become more stable.
The Chromecast support is rather strong, and we had no issues when testing it. This is preferable to purchasing individual memberships to any of these services, albeit you will lose out on any unique Rooster Teeth First or Crunchyroll benefits.
This is an excellent video streaming site, particularly for anime aficionados. Funimation (which also supports Chromecast) has plenty of anime to keep you occupied for years.
Conclusion
I hope you have got all the best Chromecast apps for google tv. Let us know if we missed any of the greatest Chromecast applications in the comments!