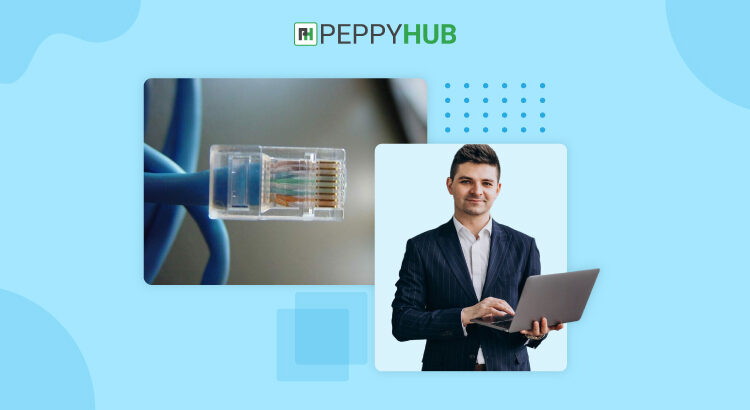 9 Best Ethernet Cables to Buy for High Speed in 2023
Shopping for the best ethernet cable is an exciting and thrilling experience. Okay, we can't promise that, but we can assist you in finding the appropriate cable for any networking project you're working on.
You might think Ethernet connections are all the same, but there are a few factors to keep in mind – otherwise, you risk bottlenecking your network's performance or having to undergo a costly update in the future.
Also, if you thought Ethernet was going away, think again. There are instances when Wi-Fi is unable to deliver the regular, dependable high-speed access you require.
Ethernet is simpler, more dependable, and faster, with most laptops, PCs, and game consoles capable of speeds of up to a gigabit per second. It also has low latency, making it ideal for streaming video and games throughout the house.
How do you pick the finest Ethernet cable for your needs?
Looking at the category rating of Ethernet cables is the best method to tell things differently. The current criteria begin with category five (affectionately known as Cat 5), which was created in 1999.
This group of cables can handle 100 megabits per second connections, but not at the full speed of a Gigabit Ethernet (GbE) network. Cat 5e is an improved version of Cat 5 that has higher interference and crosstalk resistance and can handle Gigabit data across distances of up to 100 meters.
These days, Cat 5e is the very least we recommend purchasing, and even then, the little upgrade to Cat 6 is well worth the money.
Cat 6 offers headroom for 10-Gigabit Ethernet (10GbE) communication for cable lengths of up to 50 meters, but it also has an improved version, Cat 6a, that employs a modified design to minimize crosstalk even further, allowing 10GbE to be operated over distances of up to 100 meters.
Cat 6a cables are significantly more costly than Cat 6 cables, and they feature stronger shielding and wrapping, making them less flexible. The difference isn't significant if you're buying a few 2M cables, but it's something to consider if you're wiring your home. Consider Cat 6 as a basic, tried-and-true solution, and Cat 6a as a future-proofing alternative.
Although you're unlikely to need anything more shortly, Cat 7 cables are now commonly available, allowing you to operate a 40GbE connection over distances of up to Over lengths of more than 100m, a 50m, and a 10GbE connection are possible.
Cat 7 uses a slightly modified, but backward-compatible, GG45 connection to do this, whereas consumer-level cables continue to use ordinary RJ45 connectors.
The newer Cat 8 standard, which allows speeds of up to 40Gbits/sec over distances of up to 30m using the same RJ45 connections as Cat 6a, may be worth considering for those wishing to future-proof their network.
It is, nevertheless, costly and is mostly utilized in data centers to connect the most demanding high-performance network equipment.
The Best Ethernet Cable to Buy In 2023
1. Rankie Cat 6 Ethernet patch cable
This Rankie bundle is hard to beat if you need several cables to connect devices to a nearby switch or router. In a five-color bundle, you receive five-strong Cat 6 cables with durable RJ45 connections, making it easy to keep track of what's plugged in and where.
The cables aren't protected, but that shouldn't be an issue in a normal house or small company, and the worst you can say about them is that the clips are stiff and may require some effort to remove from devices with limited access. It's a straightforward set of fast wires that are more than capable. It is one of the best ethernet cable for high speed.
2. Primewire Ethernet Cable Cat 7 Flat Design
These cables have a Cat7 certification, making them future-proof, and their flat shape makes them suitable for running under the carpet or over a skirting board. They're available in black or white, with a kink-resistant PVC jacket and a metal foil shielding each pair of copper cores. It is one of the best ethernet cable for high speed.
This should provide adequate protection against crosstalk and interference, and you should be ready for 10GbE connectivity when the time comes. This cable is especially good value for small to medium lengths, with up to 2M costing less than £5 and 7.5M costing less than £10.
Even the larger lengths are reasonably priced, with up to 25m costing less than £16.
3. StarTech Cat 6 Ethernet Cable
StarTech cables aren't the cheapest, but they've been thoroughly tested and have a solid reputation for dependability. This Cat6 cable is available in blue, white, or grey and lengths ranging from small patch cables to lengthy 15-meter lines.
The cables are made with 100 percent stranded copper conductors and 50-micron gold-plated connectors, and they are tested using industry-standard Fluke tests to verify that they provide dependable, professional-grade performance. It is one of the best ethernet cable for high speed.
They're tough to damage, with molded boots and snag-resistant connections, and StarTech backs them up with a lifetime warranty. These connections may be overkill for the usual home network, but where reliable high-speed access is critical, the extra cost is well worth it.
4. Veetop Flat Cat 7
The insulated twisted pair cable is protected by a durable, flat PVC jacket and comes in lengths ranging from 0.5m to 50m. This works great for running cable over skirting boards or under rugs and carpets, and it allows for longer runs of wire without being too noticeable. It is one of the best ethernet cable for high speed.
Furthermore, this cable has passed industry-standard Fluke testing and is capable of rates of up to 10 Gbits/sec. Normally, we'd advise that Cat7 isn't worth the extra money, but at this price, why be concerned?
5. Smedz Cat 6 Full Solid Copper cable
Looking to expand your network to a garden office or outbuilding? One alternative is to use Powerline, but for optimal results, lay an Ethernet cable along the garden fence or bury it in the soil.
You'll need a long cable with a waterproof jacket in either case, and this one fits the bill well, with insulated solid-core copper for optimal performance and no interference.
(However, for added safety, we recommend feeding it through a secure conduit like a robust garden hose. It is one of the best ethernet cable to buy.
6. AmazonBasic RJ45 Cat 7e Network Cable
AmazonBasic RJ45 Cat 7e Network cable is equipped to handle any situation. It has a rock-solid structure, internal shielding for interference protection, gold-plated RJ45 connections, and a Cat 7 certification.
Most of us won't need this cable right now, but if you've got a high-end NAS with 10GbE connectivity and a matching switch or router, this line provides the bandwidth you'll need, and it's only a bit more expensive than the Cat 6 counterpart.
Furthermore, when your network gear evolves, you'll be able to take advantage of faster connection speeds. It is one of the best ethernet cable for high speed.
7. Linkup 40Gbps Certified Cat 8 Ethernet Patch Cable
There is a lot of low-cost Cat 8 cable on the market currently, but not all of it is equally competent or trustworthy. Linkup's Cat 8 cable is the real deal, having been thoroughly tested with industry-standard network analyzers and designed to give maximum bandwidth in virtually any environment.
There are certain drawbacks, such as the fact that it isn't the most flexible cable and that it is quite pricey, but it is incredibly durable, from the heavy-duty PVC jacket to the shielded connections, and it will survive for a long time.
If you're planning a large DIY project, you can also buy the cable on a reel and the connectors in bulk. It will cost you more, but if you want a high-end, future-proof home network for work, home theatre, or audio, it's worth it. It is one of the best ethernet cable for high speed.
8. Kenable Cat 6 UTP Copper Ethernet Network Cable Ree
If you're installing Ethernet in your house, you'll have to buy a lot of wire. But make sure you choose the proper one: Cheap spools or reels of Cat6 and Cat7 cable typically employ a copper-clad aluminum (CCA) structure, which is more prone to breakage and interference; instead, search for a cable with a stranded or solid copper core, such as this one.
If you're running bundles of cable through a large workplace or alongside electrical appliances and power lines, shielded twisted-pair construction may be preferable to avoid interference; but, if you're simply wiring up your own house, this Cat6 cable checks all the boxes at a wonderful price. It is one of the best ethernet cable for high speed.
9. Belkin F3X126B05M UTP Cat 5e RJ35 Crossover Cable
There are many simple ways to transport data from one PC to another these days, but a crossover cable still has its advantages in some situations, such as sharing your PC's internet connection without a router. It is one of the best ethernet cable for high speed.
Belkin's product is great value for money and comes in a variety of lengths. It's Cat5e-rated, which means it'll gladly run at Gigabit speeds, and it's reasonably priced for a well-known brand.
CONCLUSION
You now have to choose a trustworthy source from a vendor to the vendor while purchasing a suitable Ethernet cable based on quality and performance.
FS Snagless Cat6 Ethernet Cable and FS Snagless network patch cables were recommended by Network Advisor, a Youtube influencer in the IT infrastructure field.
They have sleek and solid designs and constructions, and of course, they are less expensive than most mid-priced network cables, making cable management easier.