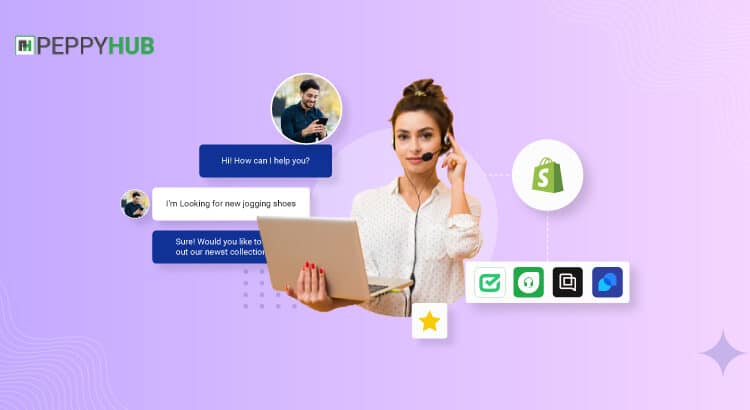 10 Best Shopify Apps for Customer Support
If you are looking for Shopify apps for customer support then you have come to the right place. It's no secret that providing exceptional customer service is essential for any business and great customer support is a key element for success.
With Shopify being one of the most popular ecommerce systems, it's more important than ever to make sure you have the tools you need to efficiently handle customers' inquiries.
In this blog post, we are going to go through some of the best Shopify apps available that are designed specifically with customer support in mind; from managing tickets to creating feedback surveys – these apps can help streamline your team's operations while ensuring quick response times and complete satisfaction for your customers.
Read on as we walk you through some of our most recommended solutions!
Top 10 Best Shopify Apps for Customer Support.
1. Gorgias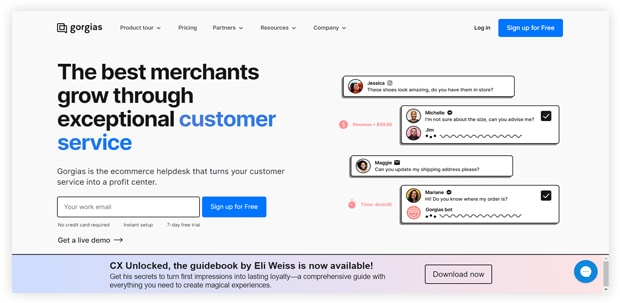 Gorgias is one of the most innovative and user-friendly customer support apps available on Shopify. This app has redefined the way businesses interact with their customers by providing an all-in-one customer support solution that is both efficient and effective.
Gorgias offers a wide range of features that enable businesses to streamline customer support processes and enhance communication with their customers. With options like canned responses, automatic tagging, and custom rules, Gorgias empowers businesses to provide their customers with fast, personalized, and efficient support.
By leveraging the power of Gorgias, businesses can not only improve their customer experience but also boost customer loyalty and increase sales.
2. Shopify Help Center
Running a successful online business isn't easy, but Shopify makes it as smooth as possible with their Help Center. One of the most crucial parts of any online store is customer support, and luckily, Shopify has a wealth of apps designed to make this process painless.
From providing speedy email responses to implementing live chat, Shopify's selection of apps offers something to fit every business's needs.
Whether you're looking to streamline your communication with customers or enhance your support team's efficiency, there's no doubt that Shopify's Help Center has some of the best Shopify apps for customer support.
3. Re:amaze Live Chat & Helpdesk
For eCommerce businesses using Shopify, providing top-notch customer support is crucial for success. One app that stands out as a must-have for seamless communication with customers is Re:amaze Live Chat & Helpdesk.
This app offers a suite of features including live chat, email support, social media integration, and more, all in one convenient platform. With Re:amaze, businesses can respond to inquiries and concerns quickly, leading to more satisfied customers.
It's no surprise that Re:amaze is often listed as one of the best Shopify apps for customer support.
4. Tidio Live Chat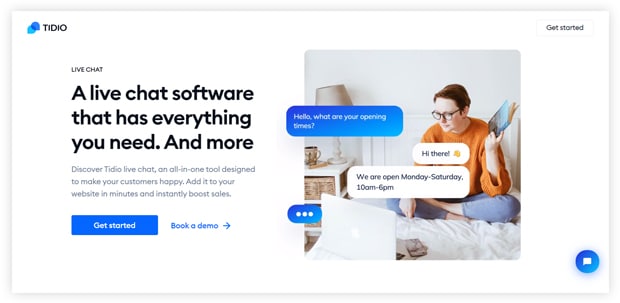 Customer support is a crucial aspect of any e-commerce business. In today's fast-paced world, online shoppers demand quick and personalized responses to their queries. This is where Tidio Live Chat comes in.
It is one of the best Shopify apps for customer support, offering a seamless communication channel between businesses and their customers. With Tidio, you can chat with your customers in real-time and provide them with speedy resolutions.
The app also comes equipped with automated messaging that can answer common customer queries, saving you valuable time and resources. If you're looking for a tool to take your customer support to the next level, Tidio Live Chat is definitely worth considering.
5. SupportSync
In today's fast-paced, digital world, customer support is an integral aspect of any successful business. With the rise in e-commerce, Shopify has become an increasingly popular platform for businesses to build their online presence.
To ensure their customers have the best experience possible, many businesses turn to Shopify apps for customer support. Among these apps is SupportSync, a valuable addition to any business looking to streamline their customer support efforts.
With features such as automated ticket management, custom ticket forms, and in-depth reporting, SupportSync has proven to be one of the best Shopify apps for customer support. By utilizing this app, businesses can prioritize customer satisfaction and set themselves apart from their competition.
6. Zendesk Support
If you are running an e-commerce store, you know just how critical it is to be there for your customers. This is where customer support comes into play, and having the right tools is key. But with so many options to choose from, which one is the best for your Shopify store? Look no further than Zendesk Support.
This powerful app allows you to manage all customer inquiries in one place, streamline communication, and ultimately improve customer satisfaction.
With Zendesk Support, your customers will feel heard and attended to, and your business will see the benefits of increased sales and loyal customers. Don't settle for subpar support – choose Zendesk Support as your go-to app for providing exceptional customer service.
7. Freshdesk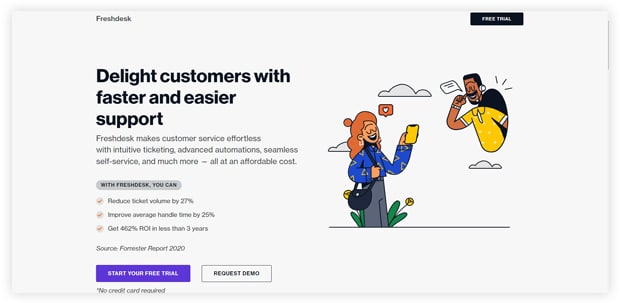 In the world of online retail, providing exceptional customer support can make all the difference between a satisfied customer and a lost sale. This is where Freshdesk comes in, one of the best Shopify apps for customer support.
With its user-friendly interface and powerful features, Freshdesk allows you to streamline your customer support operations and provide timely and efficient assistance to your valuable shoppers.
From managing tickets to tracking customer interactions, Freshdesk has everything you need to keep your customers happy and coming back for more. So why wait? Try Freshdesk today and take your customer support game to the next level!
8. HelpFlow
With the rise of online shopping, customer support has become one of the essential components of any e-commerce store. Shopify store owners are always looking for the best customer support apps that offer personalized services to their customers, increase satisfaction and loyalty.
Among the top Shopify applications for improving customer support is HelpFlow. This app is designed to provide tailored support round the clock, whether your store operates on weekdays or weekends.
The app leverages AI technology to ensure that all your customers' inquiries are answered in real-time, leading to a significant reduction in response times.
With HelpFlow, your customers will always get quick, accurate, and personalized solutions to their queries. Sign up for HelpFlow today and improve your Shopify store's customer support experience.
9. Tawk.to Live Chat
As an online seller, customer support is a vital aspect of your business. Investing in the right tools can streamline the process and ensure that you are providing top-notch service. When it comes to live chat solutions, Tawk.
to is one of the best Shopify apps available. With its easy integration and user-friendly interface, Tawk.to allows you to communicate seamlessly with your customers and resolve any issues efficiently.
Plus, its customization options and analytics features enable you to tailor the experience to your specific needs. Overall, Tawk.to is a must-have for any e-commerce business looking to provide excellent customer support.
10. HelpCenter
Running an online store requires great customer service. That's why Shopify launched its HelpCenter platform. In it, you can find the best Shopify apps for customer support. These apps will improve your customers' experience on your website, so they will keep coming back.
Some apps can automate responses to commonly asked questions, while others can provide chat support or social media integration.
Using these apps can save you time and money in the long term and keep your customers happy and loyal. Don't underestimate the importance of customer support – get Shopify's best apps and see results.
Conclusion
Taking all the above points into consideration, a successful Shopify store must have one of these customer support apps to really amp up its support efforts. After all, customers remember how they were treated when they bought from you and will appreciate a high-level of support provided. So, take a close look at each of the aforementioned apps, their features and capabilities, to find the app that works best for your store.
And don't forget that providing outstanding customer service can aid in increasing brand loyalty and generating more sales over time. So it's time to make the right decision and start implementing a customer support app that will ensure happier customers who come back for more!
Read More.