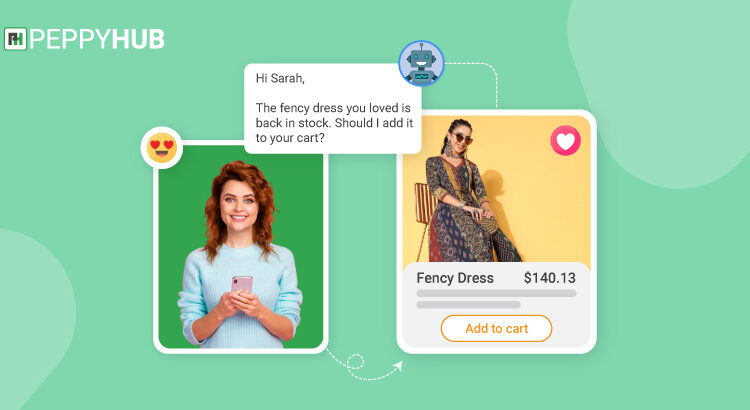 What is ChatBot? 7 Techniques to Improve Customer Satisfaction using Chatbots
Chatbots are one of the fastest-growing communication mediums for businesses and brands. Their usage has increased by 92% since 2019, says chatbot statistics. Besides, chatbot technology is also continually advancing. Here we have some techniques to improve customer satisfaction using chatbot.
Chatbots are equipped to take up over two-thirds of complete customer conversations without human interference. However, installing a Chatbot on your site isn't just enough, you also need to ensure that your customers are using it and are happy with it.
Even after you've launched a Chatbot, if customers keep calling your helpline number for support, it's time you take efforts to improve customer satisfaction rendered through your Chatbot. This blog will tell you how you can do that.
But, first things first.
What is a chatbot?
A chatbot is a software application that simulates and processes human conversations, through text or voice interactions. In other words, it is software used to automate conversations with customers.
Businesses both in the B2B and B2C niches use these virtual assistants to handle interactions with their customers. This frees up their human staff of repeated work, thereby allowing them to focus on more complex tasks.
What are chatbots used for?
Many industries now increasingly use chatbots in customer service. Some of these include financial services, e-commerce, travel, hospitality, healthcare, retail, etc. Chatbot technology, when used, adds a lot of value to customer support teams. Here are the benefits of chatbots.
Round-the-clock service
Cost savings
Faster resolutions of issues faced by customers
Scalability
Personalized support
Accessibility across devices and platforms
Ability to complement human agents
Data analytics from chatbot conversations can provide valuable insights
Lead generation
How do chatbots work?
Chatbots can be designed with differing levels of complexity. On this basis, they can be categorized as either stateful or stateless. Stateful chatbots are those that look into past interactions they'd stricken, understand the context, and thereby, frame new meaningful responses. On the other hand, stateless chatbots handle each conversation as if interacting with a new user.
Implementing a Chatbot to your website or app doesn't require any coding knowledge. However, while doing so, you need to select the right natural language processing (NLP) engine. For instance, if the Chatbot is for chatting with users through voice, you need to choose a speech recognition engine.
Another thing you need to decide while implementing a Chatbot is deciding whether you want structured or unstructured conversations. Structured conversations are those that are highly scripted. While this will simplify the programming, it limits what users can ask the chatbot.
On the other hand, chatbots equipped for unstructured conversations can handle complex interactions. High-end chatbots are powered by artificial intelligence (AI). These can learn from past interactions and therefore improve themselves with time.
7 Tips to Improve Customer Satisfaction using Chatbot
Chatbots can be beneficial to brands and businesses in many ways. However, as mentioned in the introduction, you need to use them correctly so that your customers benefit from them. Here are seven tips to improve customer satisfaction using chatbots.
1. Make it easy for customers to find your Chatbot
Your customers should know that you have a chatbot in the first place. Only then will they use it. The foremost thing to do is to design a visually pleasing homepage. A poorly designed or cluttered home page can make it challenging to find your chatbox.
So, take the help of expert website designers to build and optimize your website and accordingly compliment your chatbot's look.
2. Keep conversation intuitive
Your chatbot should be able to strike seamless conversations. There should be an effortless progression of responses and ideas in its interactions. It should easily walk them through the available options and provide them with the exact info they're looking for.
For this, your chatbot implementation team should evaluate historical data and FAQs to comprehend the customer journey. This way, they'll be able to create a defined conversational flow from the start to the end.
3. Leverage NLP and ML
People can ask the same question in many different ways. For instance, a visitor who is looking to buy shoes may ask any of the following queries – "Men's shoes", "Shoes for men", "Men's shoe collections", "Men's footwear", "Footwear for men" and many more combinations.
Employ NLP to train your chatbot to comprehend user intent without any language barrier. Also, use Machine Learning (ML) so that with each conversation your chatbot learns and improves itself. This will also help your chatbot use the right tone and seem friendlier without being intrusive.
4. Make chatbots more empathetic
Though chatbots are helpful and efficient in various cases, their lack of empathy can make it difficult for users to express their emotions during interactions. So, focus on making your chatbot empathetic. Train it continuously to capture customer sentiment and aptly respond to those throughout the interactions, without explicitly asking.
Rendering a human touch to your chatbot conversation this way can improve customer satisfaction dramatically.
5. Use them for real-time communication
Chatbots are great tools for real-time conversations. Employ them for answering queries, providing feedback and information, solving issues, and providing support right when customers need it the most.
You can do this by ensuring that your chatbot works round the clock and offers a seamless experience when it answers queries or solves issues in real-time.
6. Make it helpful rather than pushy
When a salesperson is too sales-focused, you tend to be turned off. This holds true for chatbots too. So, ensure that your chatbot is helpful rather than being too much into promoting your products or nudging the user into signing up for something they're not interested in.
Further, train it to be subtle and courteous too. It shouldn't ask too many questions. Else the user might think that you're trying to sell something to them (even when you aren't). And this might scare them away.
7. Keep updating your chatbot
Just like your website, your chatbot also needs to be updated regularly. Else they'll become redundant. So, continuously feed them with real-time relevant information to keep them current.
To optimize it, change wordings and phrases, enhance linked assets, and influence the user journey. That is, provide it with adequate data to educate it. This way, it'll learn and grow.
In conclusion
Chatbots are helpful digital assets for brands and businesses to render great customer service experiences in real-time. By applying our tips, you can make the most out of your chatbot to enhance customer satisfaction and benefit from it and also improve customer satisfaction using chatbot. CTA Best Chatbot Software of 2023 (Pricing & Features)