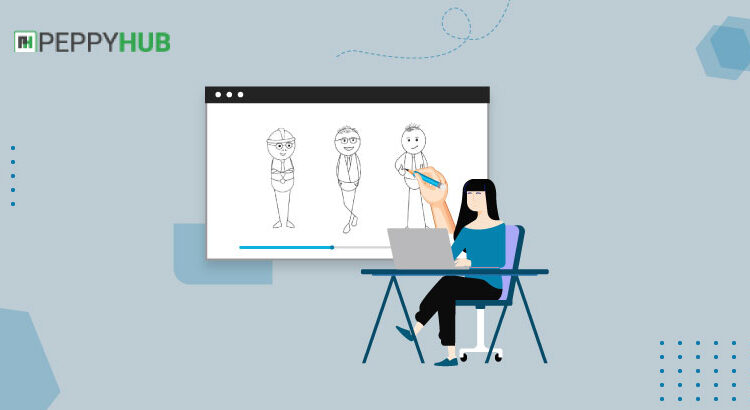 9 Best Whiteboard Animation Software For 2023: Free & Paid
Best whiteboard animation software is an increasingly popular and effective tool for creating high-quality instructional videos, explainer videos, advertisements, or just to get your message across. 
With the help of whiteboard animation not only can you quickly convey important topics and ideas in a creative and engaging way but also capture the attention of viewers which makes it a powerful storytelling medium.
Whether you choose doodle clips alongside text with audio narration or use full voiceover dialogue with images and drawings– there are many tools out there that allow you to easily create impactful whiteboard animations.
In this blog post, we'll introduce you to 9 of the best software solutions available in 2023 based on features like convenience of use, affordability, customizations options for style/texture/color schemes etc., so that you make an informed decision about which one is best suited for your next project.
Best Whiteboard Animation Software
1. Mango Animate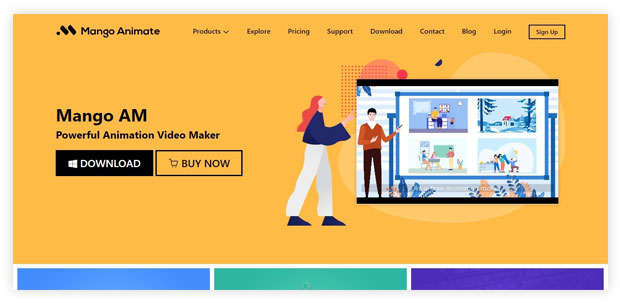 Mango Animate is a powerful animation software designed to bring life to any project. With an easy-to-use editing platform, Mango Animate allows you to animate all of your own projects quickly and easily. Its cloud-based system enables users to create, edit, and preview their projects from any computer with an internet connection.
The program offers extensive graphical capabilities, including special effects and motion whooshes for even more professional animations. Plus, users can share their projects directly on multiple platforms for maximum reach! With Mango Animate's robust suite of tools, creating high-quality animations has never been easier or more efficient.
2. Explaindio
Explaindio is a powerful and intuitive whiteboard animation software that gives anyone, regardless of their design experience, the ability to create stunning visual content. Whether it's used to develop eye-catching explainer videos, engaging video presentations or simple animated product demonstrations, Explaindio offers users all of the tools they need in one place and can bring a business's ideas to life with its innovative technology.
With expandable Cloud storage capabilities, an automated save system and built-in tutorial videos to guide users through more difficult processes, this software has everything needed for creating visually appealing content that maximizes viewer engagement and can help businesses reach more customers than ever before.
3. Camtasia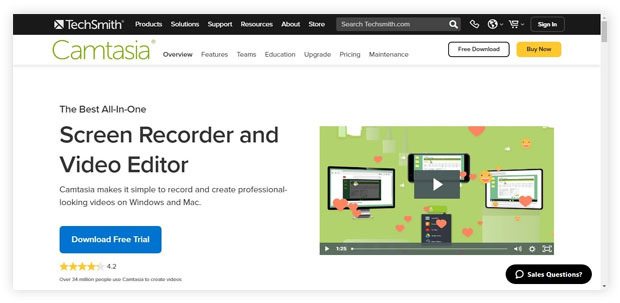 Camtasia is an innovative whiteboard animation software designed to help create professional and engaging content. From screencasting and video tutorials to presentations, Camtasia has all the tools and options needed to produce high-quality media.
The software also offers a wide range of editing capabilities that allow users to customize their work. With its easy-to-use interface, a comprehensive library of assets, and user flexibility, it's no wonder why so many professionals use Camtasia for their whiteboard animation projects.
4. Doodly
Doodly is a whiteboard animation software that can be used to animate presentations and videos to bring them to life. It's a great way to captivate your audience and create engaging visuals for just about any topic.
With a wide variety of tools, from hand-drawn animations and characters, to the ability to upload your own images and soundtracks, Doodly is one of the most powerful whiteboard animation tools available today.
Whether it's for online marketing or YouTube tutorials, Doodly is an ideal way to take your projects up a notch and make a memorable impression on viewers.
5. VideoScribe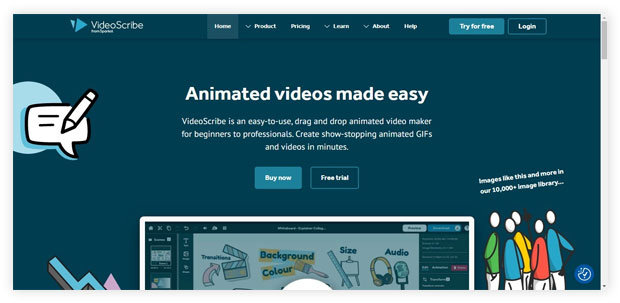 VideoScribe is an intriguing whiteboard animation software that enables users to create animated whiteboard videos quickly and easily.
It allows you to add motion, images, sound, and text to your whiteboard animations so that they become more engaging.
If you're looking for a simple programming tool to create whiteboard animations with amazing visuals and awesome audio, VideoScribe is a great option.
It's perfect for creating amazing whiteboard videos that can be shared online or used in advertisements or presentations. Try out VideoScribe today and enjoy the delightful whiteboard animations you can make.
6. Animation studios
Animation studios are responsible for creating entertaining works from a single sketch to an entire feature film. Animators utilize whiteboard animation software to create beautiful artwork, captivating plots, and interesting characters that bring life to the stories.
Thanks to whiteboard animation, studios have more control over the quality of their work and can produce higher-resolution projects with faster turnaround times.
This makes them cost-effective and efficient when producing animation for clients. Studios also use whiteboard animation software to generate amazing creations in the digital space, allowing them to make amazing works for their audiences that can stay in our imagination forever.
7. RenderForest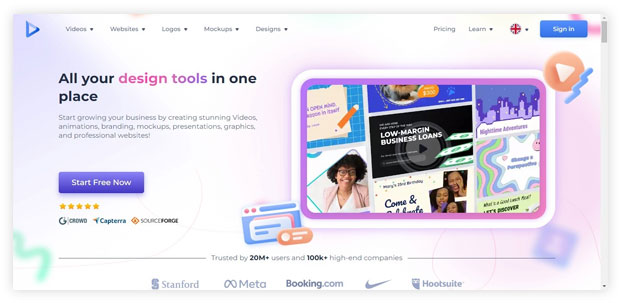 RenderForest is the best whiteboard animation software that helps businesses of all shapes and sizes come alive with engaging videos.
It is a cloud-based solution that allows its users to create stunning whiteboard animations easily and quickly. With a simple drag-and-drop interface, it provides an expansive library of video templates to choose from – making it perfect for any type of business need.
Additionally, RenderForest has powerful editing features that can be used to customize whiteboard animations including adjusting speed, and adding images, text, and music.
With such immense capability and cost-effective pricing, it is no wonder why RenderForest is quickly becoming the go-to whiteboard animation software for many businesses.
Animaker is a whiteboard animation software used to create visually engaging and entertaining videos. It is the perfect tool for creating whiteboard animatics, explainer videos, engaging presentations, and more.
With its drag-and-drop functionality, even those with little to no experience in graphic design can make professional-grade whiteboard animations right at their fingertips.
With Animaker, there are a variety of design options and animation choices to choose from, making every video unique. Whether you're looking to explain something complex or tell a story creatively through animation, Animaker can help you get the job done quickly and efficiently.
8. Animaker
My simple show is an amazing whiteboard animation software. With its intuitive drag-and-drop interface and library of pre-designed characters, it makes creating professional-looking whiteboard animations quick and easy!
From the basic whiteboard layout to adding sound effects, captions, and more, everything is easy to operate.
I use this software for all my whiteboard animation needs and love showing off the final products to my friends and family.
In a matter of minutes, I can create engaging whiteboard animations that keep viewers coming back for more. It's an incredibly useful tool that I highly recommend checking out.
Conclusion
Ultimately, when you are looking for the best whiteboard animation software in 2023, there is no shortage of options. There is something out there for everyone depending on your budget, experience level, and desired end product.
Don't be intimidated by the variety of software offerings – take advantage of the trial versions that many providers, so you can determine which one is right for your needs and goals.
In no time you'll have chosen the best whiteboard animation software that suits your particular project or business needs, enabling you to craft inspiring animated videos to engage viewers in a unique and captivating way.
Whether it's for internal training materials or an entertaining promotional video for your business website, choosing the best whiteboard animation software can make all the difference in achieving success.
Read More