Best Shopify Apps for Store Locators: Simplify Customer Navigation
In this blog post, we'll dive into 6 of the best shopify apps for store locator so you can easily locate and directs customers to your nearest brick-and-mortar shops. Make sure you read until the end for tips on how you can maximize each app!
Are you looking to make it easier for your customers to find and visit your store locations? With the rise of online shopping, physical store location has become more important than ever in driving sales. Fortunately, there are dozens of shopify apps available that can help your business with store locator technology.
6 Best Shopify Apps for Store Locators
Here are the 6 best Shopify apps for store locators to try out in 2023.
1. Google Maps Store Locator – Easily integrate a store locator search function with Google maps
Google Maps Store Locator is one of the best Shopify apps for integrating a store locator with your e-commerce website. This app not only allows customers to easily search for local stores that carry your products,
but it also adds an additional layer of convenience with its built-in Google Maps functionality. With this application, customers can quickly view a map showing all relevant store locations within their vicinity and easily navigate to their desired location using intuitive street view maps.
Not only that, store owners can also add custom business information to each marker on the map, such as product images, store hours, contact details and even detailed descriptions.
With its favorable ratings from customers around the world, Google Maps Store Locator should be your choice for adding a powerful search function to your online store.
2. Shopify Store Locator– Embed a custom store locator directly into your shopify website
An efficient shopify store locator is one of the best ways to help your customers find your physical locations. That's why shopify offers one of the best shopify apps for store locators – by embedding a custom store locator directly into your website, customers can easily type in their address and be directed right to you.
By utilizing this convenient service, ensuring that customers can quickly find the best route to your business saves time and frustration on both ends. With shopify, maximize the convenience of finding your business with a store locator app today!
3. PlaceFinder – Quickly locate nearby stores and show them on the map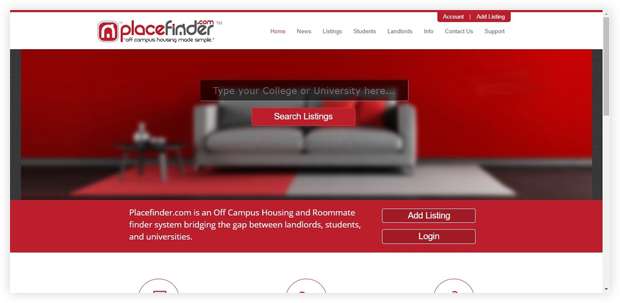 PlaceFinder is changing the way we do business and shop. By quickly finding stores nearby, this innovative app makes it easier to plan your shopping trips. It allows you to not only see what stores are nearby but also how to get there.
With the map feature, you can save time travelling to each store and even find the best route to take. On top of that, searching for each store individually is no longer necessary as PlaceFinder collects them all in one convenient place. Save time and hassle by utilizing PlaceFinder on your next shopping trip!
4. StoreMapper– Display your stores and let customers search & filter them by product type or other criteria
StoreMapper is one of the best Shopify apps for store locators, allowing business owners to display their stores and help customers search and filter them by product type or other criteria. The app makes it easier for customers to find physical locations in their area and facilitates a better shopping experience as they can quickly pinpoint the best venue for their needs.
StoreMapper puts customers in charge, enabling them to conveniently pick from various stores located closeby. This translates into increased business visibility that brings more foot traffic and higher sales potential. Businesses will benefit from stepping up their game with the StoreMapper app!
5. Localizer– Allow customers to find the nearest store using an address, zip code, or geo-location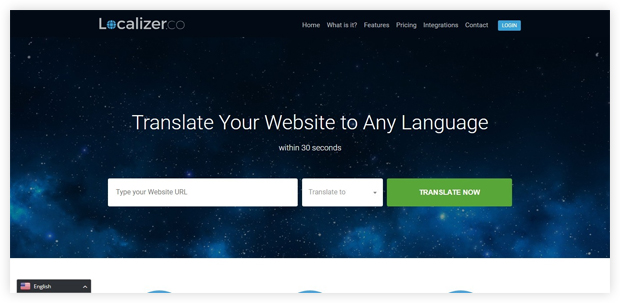 Shopping has never been easier or more convenient with the help of localizer. This unique service allows customers to quickly and easily find the nearest store in their area regardless of whether they know the address, zip code or geo-location.
Finding a store nearby is as simple as inputting either information into the localizer search bar and then using its pinpoint accuracy to send you right to your destination. With the help of this smart tool, shoppers can save time and effort while locating stores near them with ease.
6. Locator Builder – Create store directory pages with powerful filtering functionality
Store locator pages are an essential part of online retail, making it easier for customers to find the best nearby brick-and-mortar stores. With Locator Builder, creating an efficient store directory couldn't be simpler – this best shopify app automates creating and updating listings for maximum convenience.
Furthermore, Locator Builder provides powerful filtering functionality to empower your site visitors to find exactly what they need with ease. Whether you own a chain of retail outlets or want to feature independent boutiques in your area, the best shopify app for store locators has got you covered.
Conclusion
Using a Store Locator app can level up your Shopify store, offering a user-friendly way for customers to find your products. With these 7 reviewed apps, you're only a few steps away from enabling inventory visibility, targeted promotions, and more as you customize and configure your preferred solution. Which app will work best for you? Explore your options and take action today.
Read More.