6 Best Shopify Apps For Social Login
Are you looking for ways to simplify the signup process for your customers on Shopify? One of the best solutions is to use social login apps. Social login apps allow users to log in with one account and access their cart, products, and order information –
a major win for convenience! With that in mind, we've rounded up the nine best shopify apps for social login. Keep reading to find which provides seamless integration with your store and other relevant points like user experience, setup fees, customer support etc.
6 Best Shopify Apps For Social Login
1. Social Login by miniOrange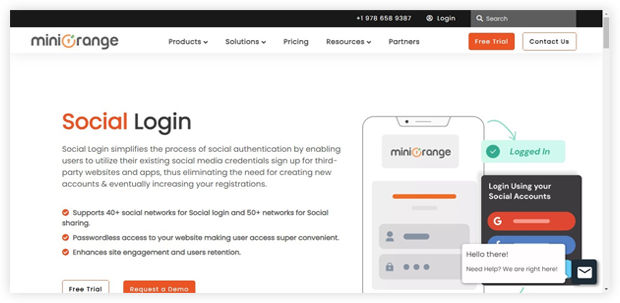 It's no secret that customers are savvier than ever when it comes to shopping online. They're also more likely to turn away from a website if it doesn't make the process of logging into their accounts as easy and convenient as possible.
That's why miniOrange offers some of the best Shopify apps for social login, making it simpler than ever for customers to sign in without remembering multiple usernames and passwords. Instead, they can quickly access your store using one of their existing social media accounts like Facebook or Google –
making their account setup a breeze. Going the extra mile with an intuitive social login system will make all the difference in keeping customer interactions positive and providing a seamless experience that really stands out.
2. Fire social login by Aggressive Growth Marketing
Aggressive Growth Marketing and its Fire social login is one of the best Shopify apps for social login. It makes creating an account easy and secure, as users are able to log in with their existing social media accounts like Facebook or Twitter. This eliminates the need to remember countless passwords and reduces time spent filling out registration forms online.
The app also provides customization options to make it more efficient for customers, with the ability to adjust login buttons and branding. Fire Social Login is a great solution for businesses looking to provide a fast & secure way for customers to create accounts on their websites!
3. Oneall Social Login for Shopify
Shopify, the go-to online store provider for small businesses, has just introduced a new feature to make logging in and creating accounts easier than ever. Oneall Social Login allows customers to access their accounts on Shopify stores with one login through existing social media networks like Facebook or Google, eliminating the need to remember different passwords.
This streamlined process lets customers quickly get back to browsing the store's selection and makes the overall shopping experience much more enjoyable. As an added bonus, Oneall Social Login increases account security by using established authentication protocols.
With this fantastic new addition to the Shopify product suite, it's never been easier to set up shop online and start selling!
4. Social Login by Bazaarvoice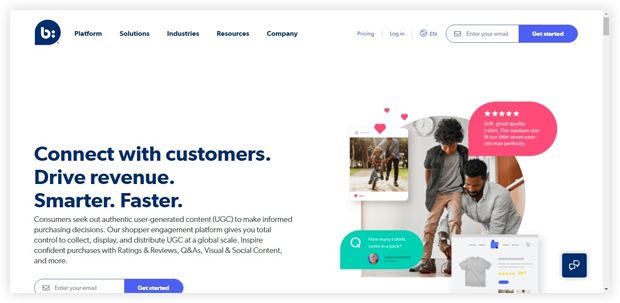 The best Shopify apps for social login is one that provides customers with an easy and fast way to create an account or log in to their favorite stores with a single click. That's why Bazaarvoice is the perfect choice, offering its customers social login options through popular services like Facebook, Twitter, and Google.
This not only helps customers spend less time creating accounts on individual sites, but it also allows them to easily use their existing identities created online to access their favorite shops faster than ever before.
Additionally, Bazaarvoice offers powerful customer experience solutions and customer insights feedback tools that make it the best selection of apps for those looking for a reliable social login solution.
5. Social Login Simplified by Shop Rocket Apps
Shop Rocket Apps is one of the best shopify apps for social login, simplifying the process significantly. The app offers a convenient way to log in with Google, Facebook and Twitter, rather than having to remember multiple usernames and passwords.
Not only does it make the sign-in process easier for customers, but it also helps store owners keep track of their customers with better accuracy. It's an excellent option for all types of businesses, no matter how large or small.
6. Social Login by Stripe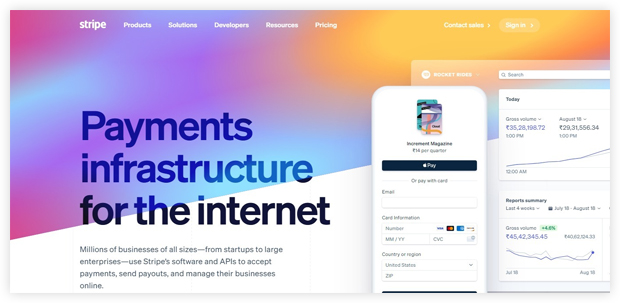 Stripe offers one of the best shopify apps available for social login. This app is designed to help businesses quickly and easily establish a social media presence, allowing customers to log in to their accounts with just one click.
Stripe's social login app also provides users with a secure way to access their accounts while protecting the merchant's data through its encryption algorithms. In addition, merchants can utilize the app's advanced analytics to gain invaluable insight into their customers' online shopping habits and preferences.
With Stripe's cutting-edge technology, businesses are sure to recognize an impressive return on investment when it comes to leveraging social media in order to grow their business.
Conclusion
After weighing all the options, it can be concluded that the five social logins discussed in this blog post all have their strengths and weaknesses. Ultimately, though, no one solution will fit your needs exactly, so a combination of options may work best to ensure maximum security and reliability while also meeting the needs of your customers.
Although no single app or service will suffice alone, building a portfolio of shopify apps for social login can help you design a secure registration process that meets the needs and expectations of all website users. Don't forget to check out miniOrange's Social Login, Aggressive Growth Marketing's Fire Social Login,
Oneall Social Login for Shopify, Bazaarvoice's Social Logins Simplified by Shop Rocket Apps and Stripe's Social Login. Last but not least don't forget to review these services carefully before making a decision on which ones are the best fit for you and your customers!
Read More.