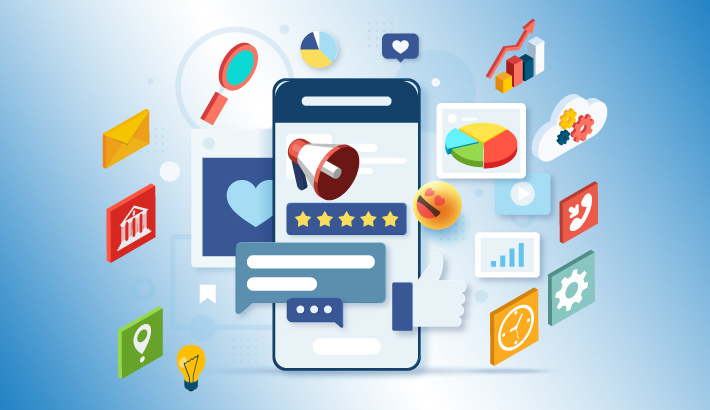 Evolution of Marketing And its Importance in Business in 2023
Digital marketing is continuously evolving, and the invention of new technologies is happening every day. Thus, it's important to keep track of development to reach your audience, the evolution of marketing, and know the field's history to understand modern-day methods and strategies.
In this article, we'll discuss the evolution of digital marketing over the period and how it can help you grow your business. Let's dive in!
Evolution of Marketing
1. Search Engines Come Into Play
In 1991, the World Wide Web was started, but it didn't make much impact until the first popular browser, Netscape, made its way into the market in 1994. After Netscape launched, people started using the web, and as this happened, search engines such as Google also made appearances within the 1990s and early 2000s. Search engines run by crawling web pages and saving them for later retrieval based on keywords used in search terms. It has made rise to what is known as Search Engine Marketing (SEM), the method of promoting websites and blogs by improving their visibility through strategies such as Search Engine Optimization (SEO) and paid advertising.
2. The Social Media Revolution
Initially, the World Wide Web was meant to be a collaborative space for sharing information. But today, it has become much more than that. Social media platforms such as Facebook, Twitter, and many more have made it possible to swap information and connect with other people. It also allows businesses to reach global audiences. To do this, brands can employ paid ads targeted towards general or specific audiences, work with influencers who sell products to followers, and more.
3. Mobile-First Marketing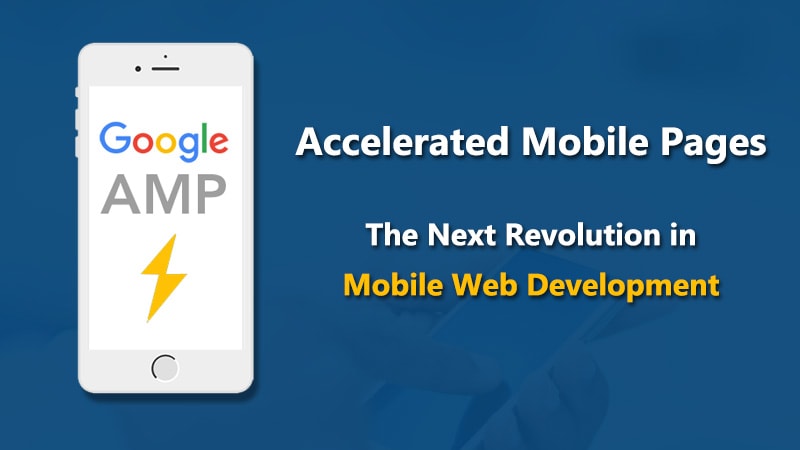 Google's Accelerated Mobile Pages (AMP) project has made it important to secure SEO optimization for mobile sites. This initiative aims towards enhancing the loading times of pages on devices such as smartphones and tablets. It also concentrates on other factors such as User Experience (UX).
Growing mobile usage and the AMP initiative has made it imperative to ensure that marketing campaigns are available on larger devices, but can be viewed without noticeable visual or performance variations on smaller screens.
4. Consumer Data and Targeted Campaigns
Another breakthrough in digital marketing history is the dependence on data for generating targeted marketing campaigns. Customer Relationship Management (CRM) tools allow you to work iteratively based on data from performance analytics. It can make it simpler to predict customers' buying habits, set target audiences, and improve overall customer satisfaction.
The capability to make predictions about customer behavior is particularly important because marketing tactics keep evolving due to technology and other factors. Using CRM methods such as regression and statistical analysis can make it feasible to identify consumer habit changes.
It also makes it probable to build better business impact models for precisely measuring marketing performance.
5. Voice Search and Interactive Content
One important goal for brands is growing engagement with customers and promoting a sense of community and loyalty. This has given a lift to high-quality and interactive content such as games, fun social media contests, immersive app experiences, and more. These not only bring audiences but present a way to sustain their attention over the long term.
On the other hand, voice search is presently one of the most powerful marketing trends, presenting a new way to handle searches and promote businesses. It can also draw more traffic as its results usually have a high chance of being very relevant on the first attempt.
How the evolution of marketing leads to business growth.
1. Digital Marketing Is More Cost-Effective than Traditional Marketing
Small businesses have minimal resources and even capitalization. This is why Digital Marketing presents them with a better and much more cost-effective marketing way that produces results. Gartner's Digital Marketing Spend Report highlighted that up to 40% of respondents declared getting considerable savings using digital marketing advertising methods for their products and services.
That is why, according to the Gartner survey, 28% of company owners surveyed will turn marketing budget allocations from traditional media channels and invest them in digital online marketing tools and methods.
2. Digital Marketing Delivers Conversion
Businesses marketing products and services online can measure success as per the incoming traffic percentage getting converted into leads, subscribers, or sales, depending on your website's designated purposes. Without conversion, all your traffic would mean nothing, and all your marketing efforts will go in vain. That is why company owners streamline their digital marketing campaigns towards conversion optimization, making it a top preference above everything else.
There are various tools and techniques that you can use for your digital marketing campaigns such as Search Engine Optimization, social media marketing, and email marketing.
3. Digital Marketing Levels the Online Playing Field
Digital Marketing levels the playing field, giving small and medium enterprises the chance to compete against established business and draw their targeted traffic share.
With digital marketing, small businesses now can make sales and marketing processes available only to large corporations. For example, with a call center, small businesses can engage effectively with multiple customers, without any call center even to consumers from any part of the world even if they don't have brick-and-mortar stores or branches in these locations.
4. Digital Marketing Helps Generate Better Revenues
Higher conversion rates caused by effective digital marketing techniques will give you loads of profitable benefits and your business in better and higher revenues. Google validates this in a study with IPSOS Hong Kong, claiming 2.8 times better revenue growth prospects for companies using digital marketing strategies than those who do not.
With better revenue growth expectancy, small and medium enterprises using digital marketing methods will have 3.3 times better chances of expanding their workforce and business – opening their doors to better, larger, and reaching markets locally and abroad.
5. Digital Marketing Facilitates Interaction with Targeted Audiences
One of the reasons for the evolution of marketing is getting over traditional marketing channels is Internet marketing mechanisms to communicate with targeted audiences in real-time. Engagement, in any form, is what your customers expect to get when interacting with your brand or business.
Interacting and presenting your customers with proper engagement points can provide you with an insight into what your targeted audiences desire. This vital information will direct you towards making the right set of next moves, presenting your customers with an even better experience, developing good relationships with them, and getting the loyalty and trust that you will need when your business starts to grow.
6. Digital Marketing Caters to the Mobile Consumer
Surely, the mobile Internet will be the next wave of information dissemination and communication channel, carried about by the speedy proliferation of smartphones, tablets, and other internet-enabled devices. These mobile devices have become a fundamental part of American life and 91% of grown-ups in the United States always have their devices within reaching distance.
Now would be the best time to produce digital marketing campaigns aimed at mobile consumers, paving the way for them towards getting better growth and faster expansion. Mobile gadgets have grown from being mere alternatives for laptops and personal computers, which affects their purchasing decisions as validated by another report from eMarketer.
7. Digital Marketing Ensures Business Survival Online
It is a normal phenomenon for brick-and-mortar business institutions to meet visitors entering their stores, skimming through and inspecting products, then moving without buying anything. Many kinds of people like these come and go, but a targeted few will truly make a purchase and if pleased, will come back for more at a later date.
If you get less of the latter and more of the few, your brick-and-mortar business will cease to exist sooner or later. Even if you have tons of website visitors, but none of them ever change, your business will also discontinue existence. Digital Marketing encourages you to use proven strategies and techniques that bring not necessarily more traffic – but extremely targeted traffic that delivers results. Targeting the right kind of people that gives the right kind of results is what Digital Marketing is all about – ensuring survival for your business.
Wrap up
In this blog, we have seen how the evolution of marketing has revolutionized the ways a business works. Today, digital marketing helps every business without considering its size and stream. I hope you find this blog useful and help you expand your business.