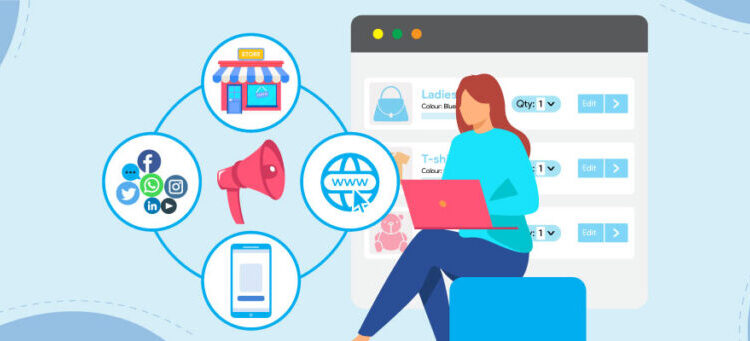 What is Omnichannel Marketing? An Ultimate Guide
More than 86% of consumers channel hop across multiple channels. A smartphone allows users to shop from any location and between events. The majority of retailers view omnichannel marketing as an important strategy for business growth.
The first question that arises is what exactly is omnichannel marketing and why it is important. More importantly for businesses, how to implement this marketing strategy? In this ultimate guide, we will know everything for a successful Omnichannel campaign.

What is Omnichannel Marketing?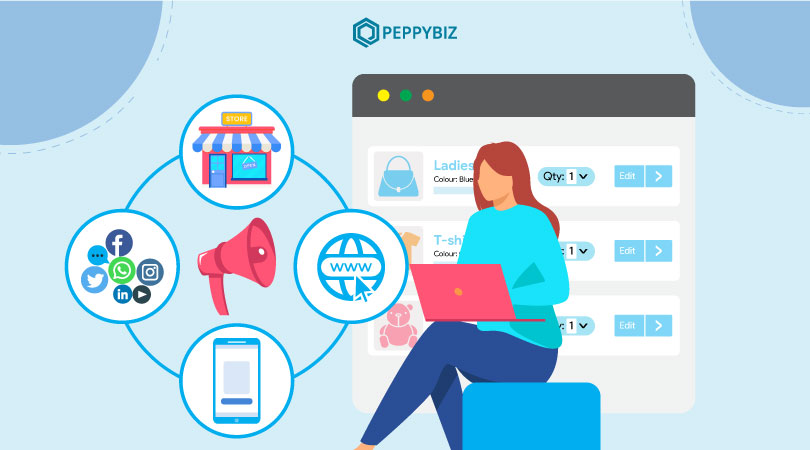 Omnichannel marketing integrates all offline/online channels to create a unified and seamless experience for customers. It establishes a customer-first policy to allow customers to use any preferred channel and provides customers with a good buying experience ending in more purchases.

This marketing technique creates a powerful online presence for your brand. In addition, it makes an online presence in apps, websites, social media, email, and text messaging apps. In addition, it also creates an offline presence in call centers, retail stores, and promotional events.

Importance of Omnichannel Marketing
Omnichannel marketing fashions a positive experience for customers in their purchase journey. It enhances their approach towards your brand and improves their shopping involvement. For example, it would be a great experience for customers to pre-order their meals when they know the restaurant will be crowded.

Companies that implemented correct strategies did not suffer a loss during the coronavirus pandemic. It is a proven fact that customers who use omnichannel spend more. People shopping on mobiles, retail stores, and online purchases spend three to four times more than average buyers. Creating consistency in customer service and branding across multiple channels is key to stay competitive.

Omnichannel Marketing Strategy
A good marketing strategy begins with knowing what your customers are looking for. The secret lies in giving touchpoints to customers to make their shopping experience memorable. Then, make it convenient for customers to make bookings, avail offers, and eliminate waiting time.
Here are a few proven strategies that businesses can implement.

1. Implement Data-Driven Strategy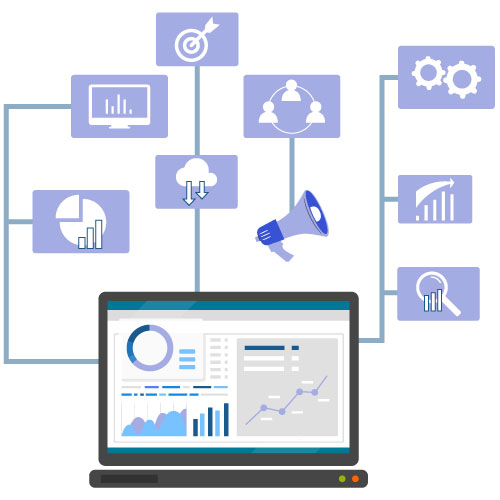 Customer data is essential to build any business strategy; it helps you understand your customers, choices, and shopping traits. Data gives you the insight to develop your marketing strategy accordingly.
Maintain a centralized customer database while researching to develop your marketing strategy. It helps in making a better plan eliminating unnecessary risk. In addition, CRM is a powerful tool to explore data that Businesses should use to their advantage.

2. Focus on Customer Experience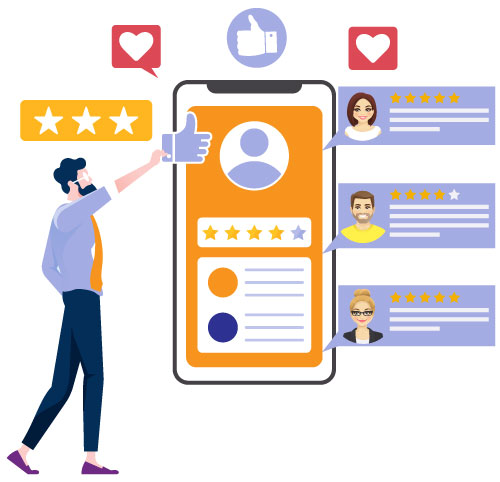 It is imperative to understand your customer and make decisions from their perspective. Strategies built to keep your customers upfront are an essential aspect of growing businesses. Your business will cease to exist without customers.
Think of a customer's journey and track it down. Next, analyze the touchpoints that your customer will come across. Then, ensure you develop seamless communication at every stage to give your customer a great experience.

3. Personalized Ads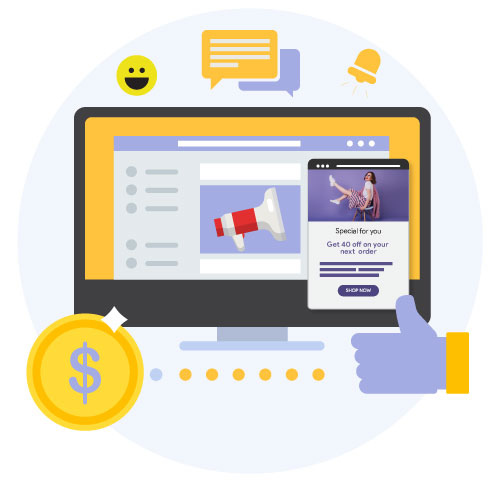 Personalized Ads are one of the main target areas in omnichannel marketing. Targeting your audiences with customized ads will guarantee increased engagement rates. In addition, you will gain brand value along with relevance.

Businesses should use tailored product recommendations in their personalized ads campaigns. Making use of multiple channels will result in a higher return on investment (ROI). Personalized ads also increase user experience.

4. Integrate all Marketing channels.
We know the major chunk of e-commerce sales are generated through mobile phones. It gives users leverage to use it anywhere and is handy. Users do look for mobile channels for customer service. Therefore, integrating online presence with your physical channel becomes important.

5. Look for an Increase in Revenue
Statistics reveal that customers who engage in more than four to five channels spend 50% more than other customers. Therefore, using a strong omnichannel marketing strategy can increase your sales by at least 10%.
Omnichannel is a good strategy to open communication channels for customers. It increases order value with a repeated reorder process. In addition, the plan helps businesses generate greater revenues and profits.

6. Send the Right Message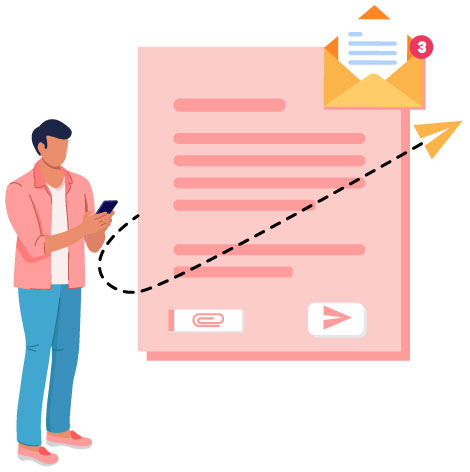 One of the critical aspects of all marketing campaigns is to get your context right. Sending a wrong message or to the wrong group of the audience will disconnect your customers from you. Therefore, it is important to make sure of your content before releasing it.
All your content must be adaptable across channels. The content must be well researched and relevant to your product and brand. In addition, make sure you do not hurt the sentiments of any group or class of people.

7. Focus on Brand Value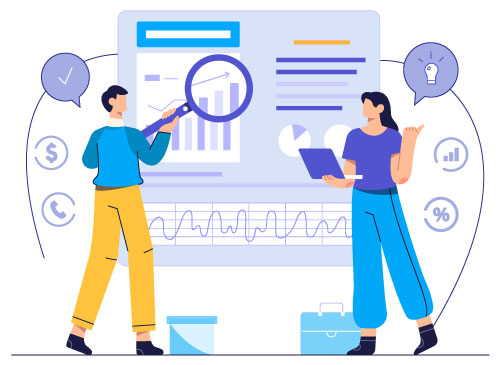 Research conducted by Shopify revealed that 71% of consumers do online research even if they are shopping offline. Having a brand value will make your products stand out. In addition, it gives you a chance to be on the search list of potential customers.
Omnichannel marketing campaigns will help project your brand across multiple channels. It is an important step to establish your brand value in the market. In addition, it gives your product a chance to be discovered online with better chances of resulting in sales.

Developing Successful Omnichannel Marketing Campaign
For a successful campaign, your customers need a minimum of six touchpoints. A decade ago, only two touch points were enough for resultant sales. Here are a few ways to develop a successful omnichannel campaign.

1. Review your Touchpoints
Start by reviewing your customer's journey to understand how people are shopping. You will have to think like a customer and find out all touchpoints involved in a shopping experience. Then, build your communication across these touchpoints to gain success.

2. Upgrade with Automation
With challenges growing day by day, automation becomes critical for all businesses. Choose the latest and the right tools for your brand. Ensure the technology is compatible, easy to use, and delivers seamless support. Look for software that fits into your budget and offers high performance.

3. Be Consistent
Consistency is important for all marketing campaigns. Right from training your staff to customer support, there need to be consistent efforts. In addition, your messaging, ads campaigns, and customer experience needs to have consistency. Continuity in communication across all channels will solve most of the problems.

4. Focus on Customer Segmentation
Customer segmentation is achieved by close monitoring of your customer behavior. Take time to closely observe your customer's wants, needs, and preferences. Different audiences will have different goals. A little research will give you valuable data and enable you to create different segments of customers.
Conclusion
There is a rapid increase in online businesses and will continue to increase. The pandemic has shown us the importance of technology and a progressive shift towards the online sphere. All customers are now expecting the digital presence of all brands, big or small.
Omnichannel marketing is a proven way to increase your business potential. It is also a good way to keep your online presence and survive in a competitive market. Offering your customers a seamless and unified experience will go a long way in establishing your brand value.
Read More:
1. How can brands enhance their digital presence?
To enhance your digital presence, focus on three important areas. These three power tools are social media, email marketing, and your website.

a. Social Media: Social media has become a marketing hub. Therefore, you need good quality content with eye-catching images to project your brands. In addition, modify your content to suit different channels.
b. Email marketing: Email marketing is another powerful tool, and brands must explore it. Emails should be short, comprehensive, and delivered with a personal touch. It must have smaller images and smaller text to adapt as an email. Heavy data images will take a longer time to load and should be avoided.
c. Website: Your website is your show window and should be built with care. It should be user-friendly with easy navigation. More importantly, the website should be compatible with mobile users as more than 70% of users will be using a mobile device to reach you.

2. How to use omnichannel marketing in mobile apps?
Smartphones have proved to be a force multiplier in people's everyday usage. From navigation to the shopping experience, mobile phones are extensively used. Mobile apps are helpful in four different ways for omnichannel marketing.
a· Convert it into a brand advocate by every marketing strategy, including consumers' opinions and reviews.
b· Retarget users to re-engage them with adaptable push notifications.
c· Apps should be engaging to keep your users hooked to it
d· Create a welcome plan for new users to lure them into a
great shopping experience.
3. What channels are included in omnichannel marketing?
All marketing channels are integrated into omnichannel marketing. It includes the following marketing channels: –
a. Mobile phone applications
b. Email marketing and SMS on all messaging applications
c. All social media handles
d. E-commerce websites, including blogs
e. Offline retail stores.