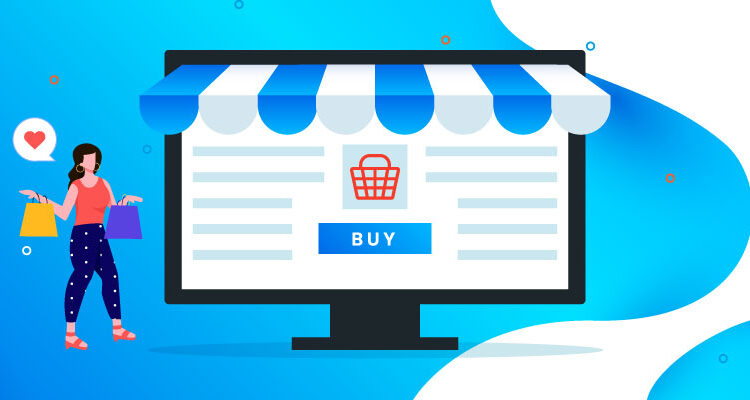 12 Best Tactics on How to Increase eCommerce Sales
Over the last decade or so, eCommerce has seen massive growth and become one of the leading sectors worldwide. Amazon, Flipkart, and Alibaba are just a few examples of successful eCommerce companies; there are a lot of scopes if you're planning to sell online. Continue reading our blog and we will clear all your troubles on how to increase eCommerce sales.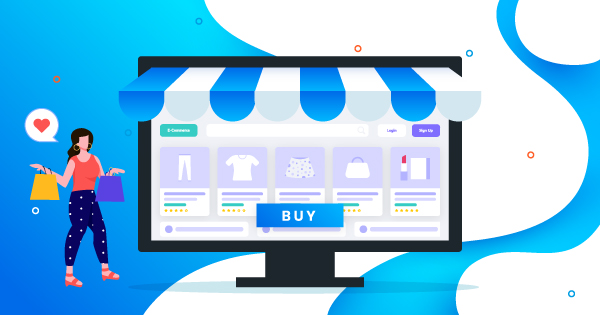 Driving eCommerce sales becomes important at this time because you need your product and service to stand among all the other competitors. With a large number of marketing and sales exercises available online, only a few are best applicable to eCommerce.
Even if you have a strategy, you would still need to decide on marketing tactics and tools that widen your gamut from one-time purchases to repeated purchases. Marketing techniques that will drive sales are integral to revenue, and the below suggestions will help you expand your customer base.
Here are some of the best ways to drive your eCommerce sales and stand out among the rest –

12 Ways to Increase eCommerce Sales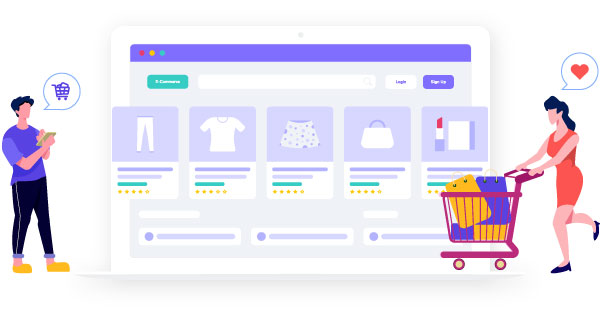 1. Use Referral Marketing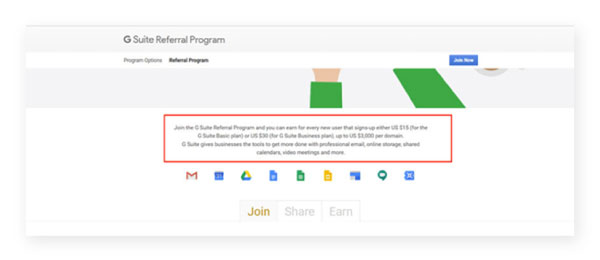 One of the most popular tactics for converting eCommerce sales is referral marketing. Up to 81% of consumers would consider purchasing something if a friend or a family member refers to it.
Referral marketing is also a way to engage your existing customers more with the brand. Offer a discount or a reward to each customer they refer to, and you'll see the number of subscriptions to your product increase automatically.
The process needs to be simple enough to understand, so make sure there is a universally accepted way to make it easier.
2. Upsell and cross-sell to buyers.
Upselling is an excellent way to make more purchases from a single individual, and it's also a simple tactic to implement. You can put in less and take out more from it; once it's implemented, it will run automatically.

Some companies have seen their sales grow by 4% by simply adding an extra upselling tool in their marketing strategy. The upselling tool, however, must be smart enough to suggest a product related to what the consumer is purchasing and should not be random.

There was a 35% increase in sales that Amazon enjoyed in only the first year of upselling products on its platform. It's harder to acquire a new customer, but an existing one can always be upsold for a better return on income, all the time!

3. Monitor and improve your site speed
Functionality is the number one step in improving the quality of a site. You need to ensure that it loads fast and gives the customer all the information he needs, as soon as he searches for it

One of the main tactics for increase eCommerce sales is ensuring your site doesn't take more than 3 seconds to load any page. If it does, you'll end up losing up to 50% of your customers.

One of the most important aspects of eCommerce is site speeds, so you need to keep it at its optimal best. Ensure that images are reduced in size and don't take up more space, leading to slower load times.

This is also an ongoing activity, so you must keep in mind that the site speed needs to be checked as often as possible. Work with tools that allow you to always keep an eye on how the site is performing from time to time.

4. Use social proof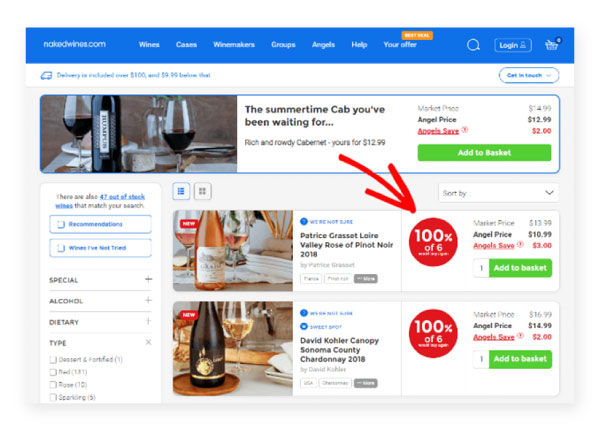 92% of consumers would trust any recommendation if it came from friends or family; you can take advantage of the same. So, Showcase all the recommendations you get on your website itself. Even if they are from random strangers, up to 70% of consumers would wholly trust a recommendation.

One of the best ways to get more customers is to make them trust your brand is via social proof. You need to convince new customers to purchase your products, and social proof should be on all eCommerce leaders' sites.
Watchmaker Express Watches was able to increase their conversion rates by 58% after adding a small widget of reviews on the site itself.

5. Send abandoned cart emails.
It's crucial to track every customer who shops on the site, and it can be frustrating if they abandon their purchase right before the last step. Many factors contribute to this, and you need to target these customers and bring them back to finish the purchase.

You can recover up to 30% of the carts that are abandoned, by simply enabling an abandoned cart email straight to the customer who left their sessions halfway through.

This can then trigger an email to their inboxes that remind them to get back and complete the purchase. Most abandoned cart emails also sweeten the deal by offering an additional discount so that you could look into that as well. Ultimately, it's about convincing the customer to complete the purchase, so don't lose out on that.

6. Send promotional emails
Nurturing your audience is essential in an eCommerce setup, and it needs to be done diligently. Once you build a strong email list, it's time to start selling your products.

Promotional emails are the best way to go to this step as it ensures you to test the waters and get repeat customers in the process. Promotional emails must showcase the best parts of your product and service and help customers further explore your brand.

Repeat customers can spend up to 67% more than the new customer.. New customers can be reeled in, but repeat customers will bring you the money you seek. You need to build brand loyalty with your customers, and promotional emails are the best way to do it. Letting your customers feel special gives them a feeling of "exclusivity" and improves the chances of making sales.

7. Simplify the checkout process
The checkout process is the most critical step for potential customers to complete their purchase and move forth. Most of the time, it can get frustrating for customers if they place everything in their cart and get stuck at the last step. It needs to be smooth and simplified, so you must make sure the checkout process is easy.

The best way to go about this is by creating a new checklist for the checkout process. This will help the customer finish their shopping and fasten the process of making a sale –
Faster guest checkout
Eliminating unnecessary text, navigation, and buttons
Mobile-friendly process
Multiple payment options
Once you figure out a robust process to make it work, you'll see a positive change, with more people checking out faster and efficiently.

8. Introduce a reward program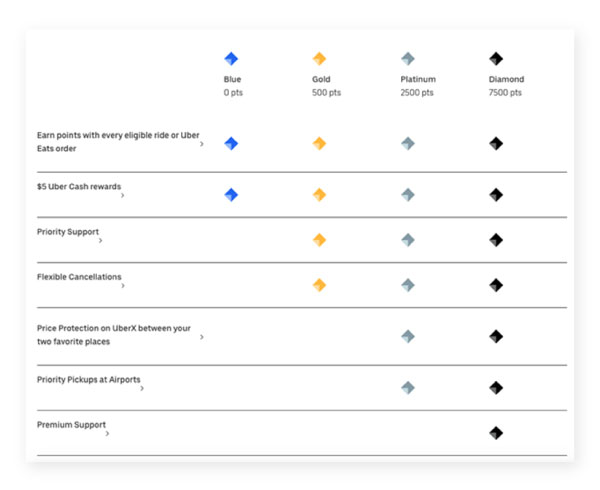 Validation is one of the best tools you can use to your advantage, especially in eCommerce. Most loyal customers come back if your brand acknowledges their purchase. You need to design a sound reward system for the same.

The best way to keep most transacting customers happy is by enabling a reward system. Up to 80% of all profits come from 20% of the current customer base you own. You need to engage and reward them with strong loyalty programs built over time.

20% of current customers will make 8 out of the 10 purchases in the future, so loyalty goes a long way in eCommerce.
It's important to keep the current customer base happy so you can grow the loyalty base and create tailored reward programs for each one of them, so they convert more.
9. Use retargeting ads
To capture the attention of a user who's interested in your products is essential. It reminds them that your product could be just what they're looking for.
Retargeting ads are the best way to go about this, and you can help them return and purchase too. You must place a retargeting loop for any customer who visits to explore your products or purchase from your store.

A customer comes to your store but doesn't end up purchasing anything. However, with a retargeting ad, they are reminded of your product within a few minutes of leaving your store. This gets their attention again, and they can return to complete the purchase and continue their browsing.
Retargeting is a great way to get more customers back to your store and convert them into purchases. Matching the ads based on shopper behavior and increasing purchase rates by up to 400%.
10. Use Google Shopping Ads
Google Shopping ads are an effective way to increase sales and attract people to buy from the store. Surfaces Across Google is a tool available for US sellers where you can set up a store online and allow more people to head over and purchase.
By signing up for the Merchant Center, or clicking on the Growth option and selecting Manage Programs, you can see the list of programs available.
Once you setup Surfaces across Google, you will need to –

Add products with the help of google shopping feeds on the Merchant Center.
Add the tax information.
Set up shipping and verify the website.
Confirm the website and URL belong to you.
Once you've done this, you can set up ads on the Google platform and sell to customers online. You need to sign up for the Shopping Ads and select it from the programs available.

After creating a Google Ads account or a linked one, you need to provide Administrative or Standard access. Then you can pick the settings you think are ideal –
Setup the name of the campaign and choose the country where you're selling. This also defines the products from the Merchant Center along with the ones being advertised in the campaign.

You'll also need to set up a maximum cost-per-click bid, and this is the limit for how much you're willing to pay for anyone to click on an ad. This can always be edited based on your liking on the Google Ads account whenever you create it.
You can then set up a daily budget that has a limit and how much you are willing to pay for a specific campaign. The details can be edited in the Google Ads account after creating the campaign.

11. Use Live chat
Live chat is another great way to engage site visitors and customers outside of just email marketing. You can engage customers on-site and use live chat tools to target browsers for pages. These tools also target the browsers once they've been used for a certain amount of time and helps you have direct conversations with the customers so their concerns can be addressed accordingly.
12 Use free shipping
Free shipping can also help customers get interested in your products. There are up to 52% of customers who have added to their cart just to qualify for free shipping. Up to 47% of customers will abandon their carts if there isn't a free shipping option provided. increase eCommerce sales increase eCommerce sales

To conclude
With these methods, you can effectively grow your online business and ensure to increase eCommerce sales as well. Ensure you keep testing and trying out different ways to get the best results and always keep experimenting at different stages.
Good luck!
Read More: