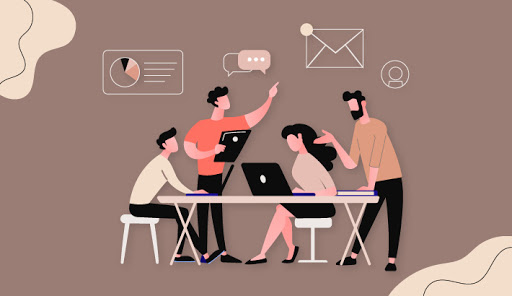 Best Direct Mail Services To Reach Out To Targeted Customers
Do you really think that direct mail is an outdated and dead idea? If yes, then think again. As per the research, direct mail can lead to 5 times more sales than any email campaign. Suppose you are overlooking direct mail services in your marketing and sales strategy. In that case, you are losing a lot of opportunities where you can acquire and retain more customers for your business. Let's look at some of the studies that show how Direct mail services are helpful.
Beats digital response rates by 600%
Leads to a higher brand recall among consumers
Is proven to be viewed by 90% of your audience
The best part about Direct mail services is that it places your message straight in your customer's hands and potential buyers. Besides, it is one of the most targeted and extremely effective forms of advertising that drives sales and response. Therefore, small businesses are leveraging it by sending it to their customers and potential buyers to get results. Let's have a look at some of the best direct mail services to find the right one for you.
Best Direct Mail Services to Use
1. Vistaprint
Vistaprint is another one of the best direct mail services. Their main focus is to send postcards via mail. Vistaprint offers an all-in-one postcard mailing service so that you can create your Postcard. Once you designed your Postcard, then attach your address list, and now you are all set to launch your direct mail campaign.
Vistaprint allows you to pick your target audience utilizing different demographics. These encompass age, gender, and income. Therefore, making it the best direct mail service for small businesses who want to avoid reaching the wrong customers.
2. Every Door Direct Mail (EDDM)
Every Door Direct Mail is one of the US direct mail services known for its cost-effective, target advertising that enables you to expand your small business through direct mail marketing.
With the EDDM online tool, Whether you're offering a sale, or deals, or need to send out flyers, menus, or postcards to targeted customers, you can map out ZIP codes ad neighborhoods and filter by age, income, or household size to make sure that you send professional-looking mail to the right people.
3. PsPrint
PsPrint has a comfortable, quick, and cost-effective approach. Businesses can simply create and print professional emails for their customers and potential customers. With PsPrint, you can place your order and can simply attach any artwork along with your mailing list. After that, you have to wait for your order to reach your targeted market. Once the delivery process is done, Soon the inquiries about your goods, service, promotion, or whatever you're marketing will start rolling in.
4. Cactus Mail
Cactus Mail allows a free, no-obligation, and budget-friendly marketing plan for your business. You can leverage the Cactus mail by employing the tracking options to easily determine your direct mail campaign effectiveness, eventually assisting you in tweaking and improving the campaign so you reach more customers.
5. Mail Shark
Mail Shark offers target direct mail services and becomes a great option for small businesses who are looking to pinpoint particular demographics and addresses rather than saturating an entire neighborhood unnecessarily.
You can leverage custom designs, direct mail printing, unlimited reservations, in-house USPS mail verification, flexible payment options, and postage and delivery confirmation with Mail Shark.
6. Click2Mail
Click2Mail allows you to send letters, postcards, notecards, booklets, flyers, rack cards, and more to the customers who matter. What makes it the best direct mail service is that it enables you to send eye-catching and personalized direct mail campaigns and promotions. You can even send PDFs as postal mail automatically without requiring any coding from Click2 Mail's simple-to-use service.
7. Next-Day Flyers
Are you looking for a solution where you can send important business information quickly? If yes, then Next Day Flyers is for you. It can fulfill all your direct mail requirements. Next-Day Flyers allows same-day printing, which means you spread your message to the people without any delay.
8. Postcard Mania
Postcard Mania claims that it is one of the best direct mail services that tracks customers' industry-specific campaign outcomes that assist you in creating the best email marketing strategy for your particular industry and business. The company gives a range of customization options and has quick production and shipping times, meaning your direct marketing will swiftly and efficiently forward to the right people.
9. US Mailing House
If you have a paucity of time and need a helping hand like most small businesses are, then US Mailing House can take care of the entire direct mailing process for you. The company's direct mail specialists' team will assist you in creating professional direct mailing products created to resonate with your target mailing list.
10. Printingforless.com (PFL)
Printingforless is another great direct mail service that works as a one-stop solution for your direct mailing needs. They can design, print, and mail the products you need to make sure that your brand reaches the right people.
11. Modern Postcard
Modern Postcard encourages small businesses to thrive through customized direct mail marketing campaigns. Their in-house design team and print experts will act with you to develop the direct mailing products you require for your business.
12. Print Label and Mail
As we have seen, the US mailing service, likewise, Print Label and Mail presents you with everything you'll require. It lets you design an effective direct mail marketing campaign from one place. It simply enables you to achieve your Print Label and Mailing goals by creating a custom program to deliver outcomes. Apart from customization, it is pocket-friendly as well.
The company extends full direct mail service, do-it-yourself mailing, weekly drip campaign mailings, and a label and mail service if you already have postcards printed.
Wrapping it up
In this blog, we have seen some of the best direct mail services that we have listed; we hope that these will help your businesses to reach out to the desired customers and let you achieve your goals.